Did you use your extra time on the weekend to tackle a bigger project? A few weeks ago my husband rearranged the kids' bedrooms and there was still some work to be done. I spent about an hour in the girls' room cleaning out and organizing. After cleaning out their over crowded closet it made me wish it was time to pack away all those winter clothes. I think we have a few more cool weeks ahead, so the massive summer clothes swap will have to wait until May.
I didn't find much to throw away, a broken picture frame and a book that had seen its last day, but other than that it was mainly items that needed to find a home.
Before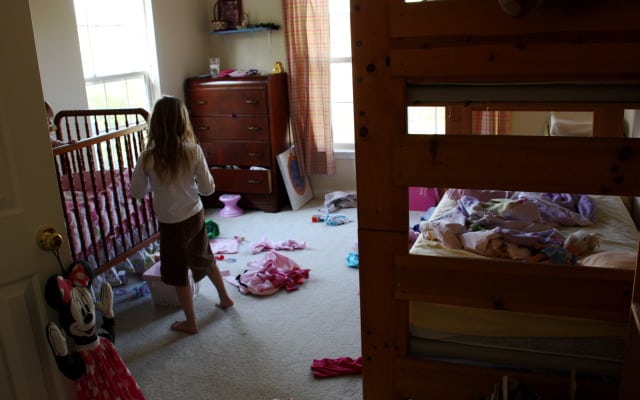 After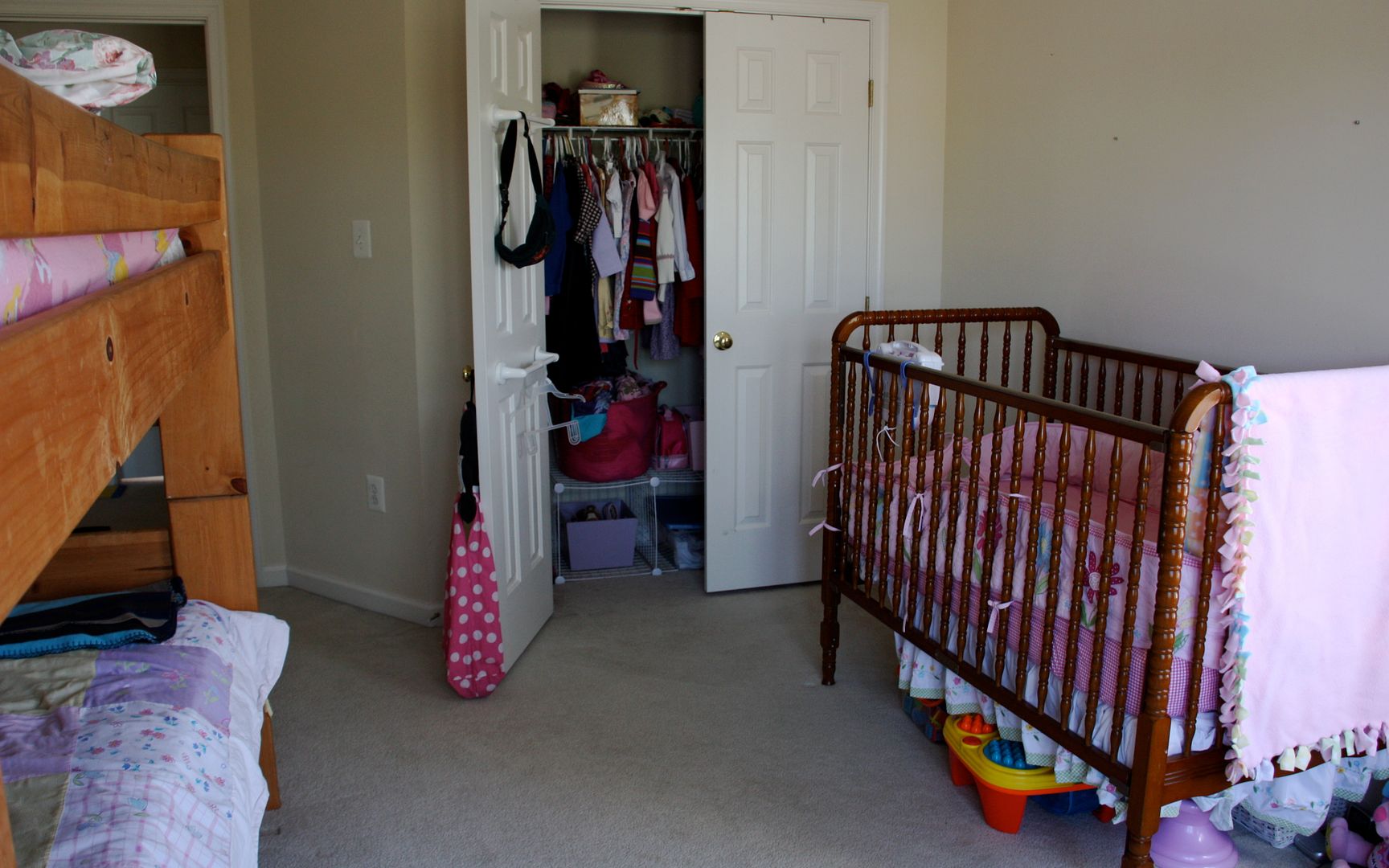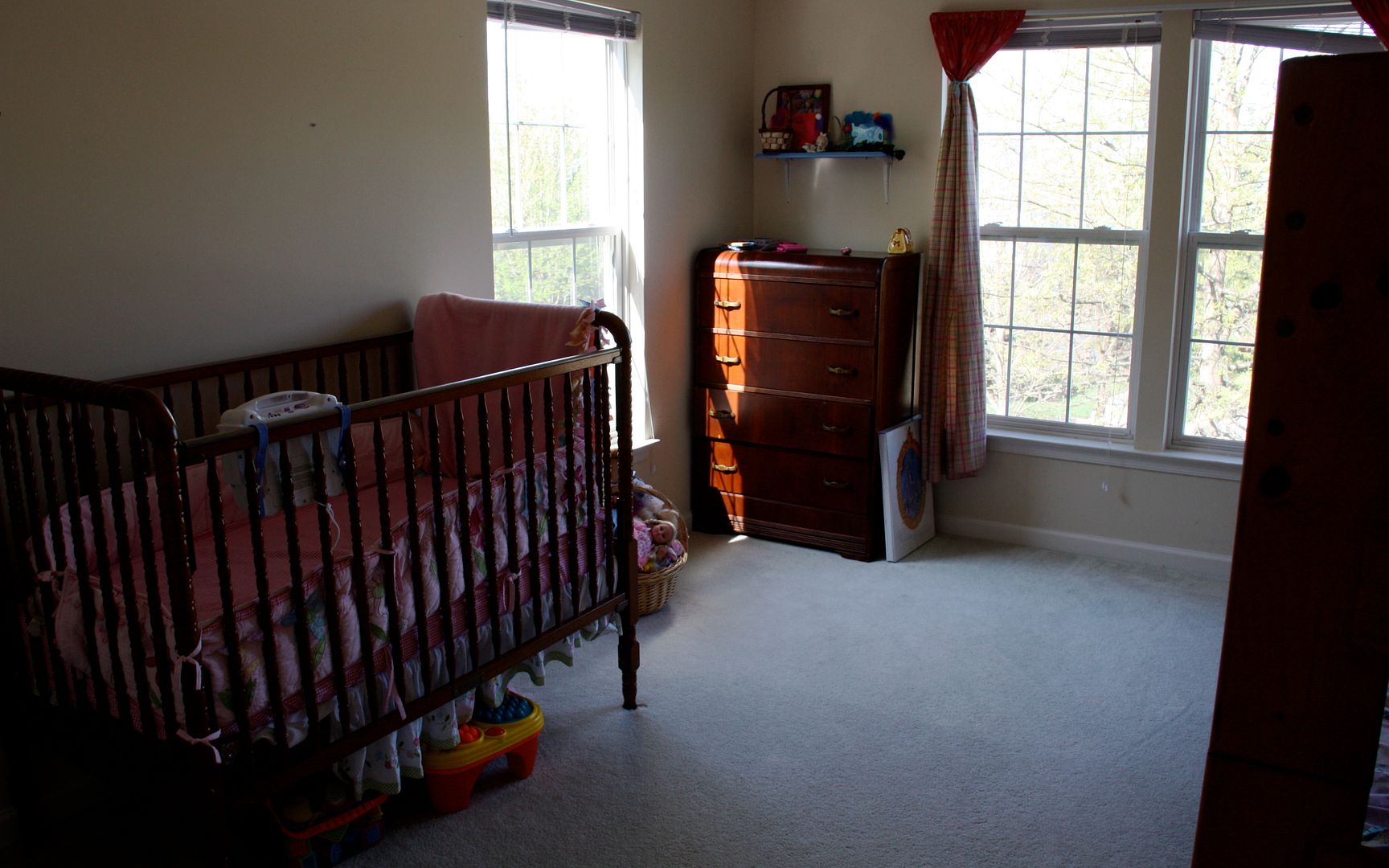 I also packed away all the winter clothes. I forgot to take many pictures, but four bins and one space saver
bag later the winter coats have moved to the basement.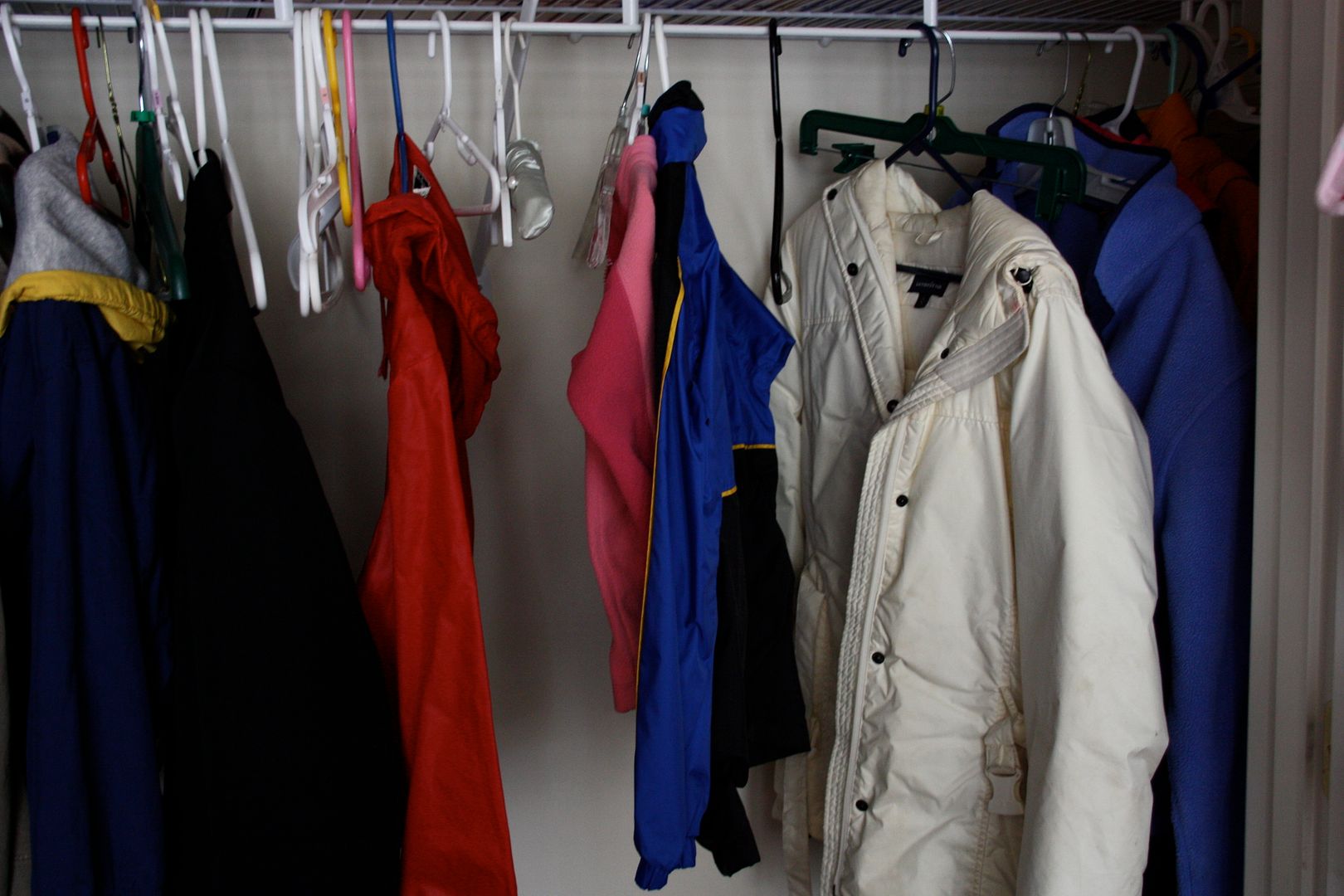 Remember to check the pockets off all the coats and snow pants before you pack them away. This will keep you from having to unpack all the coats when you realize you left your metro pass in the pocket of one of your coats.
Sorry for the dark photos, I didn't realize it until after everything was cleaned up!
Time to link up with your big weekend tackle. I have decided to use a photo linky, so you will need to include an image from your post. Also, please make sure you link to your actual post and not your blog's home page. As a courtesy to the hostess (that's me!) please include a link back so other people can join in the fun too!
Tomorrow I'll be talking about one of my biggest weaknesses, paper clutter!