The following is a guest post from Jaclyn at eLocal.com.
As we work to enhance the health of our environment, there are two options to consider: do you act green or buy green in your home?
For example, you can shorten the length of your shower or use fewer lights – or you can just update your appliance to low-flow, energy efficient appliances. By updating the products in your home, you do not have to change your lifestyle.
This infographic compares the two choices.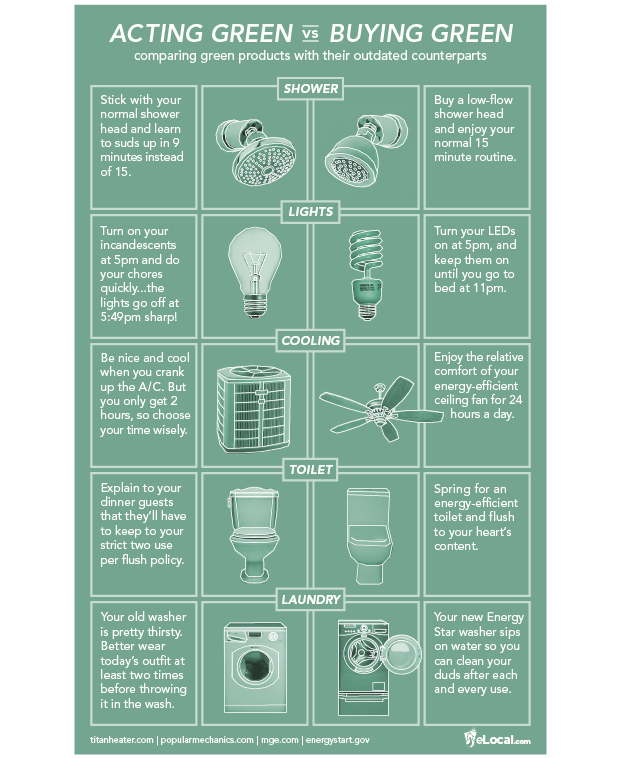 How do you practice living green in your home?
Jaclyn is a content marketing specialist at eLocal.com where she works primarily with infographics. eLocal's design team creates compelling infographics ranging from legal topics to home improvement