I love potatoes, baked, fried, boiled, diced, sliced, and mashed. They are one of my favorite foods. When I was given a Nakano rice vinegar cookbook I took one look at the tangy pan-fried potato recipe and knew I needed to try it and share it with you all. I changed it up a little, but I think you will love it!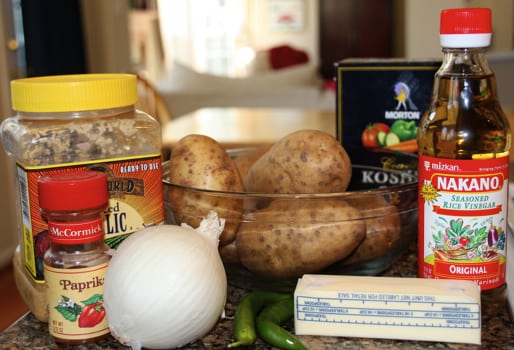 Print Recipe
Tangy Pan Fried Potatoes
Ingredients
3

pounds

peeled and diced potatoes

1

small onion chopped

2

Tablespoons

minced garlic

2

jalapenos chopped

1

Tablespoon

salt

1

Tablespoon

paprika

4

Tablespoons

butter

3/4

cup

Nakano Seasoned Rice Vinegar

3

Tablespoons

water
Instructions
Mix the peeled and diced potatoes with the onion, garlic, jalapenos, salt, and paprika.

Fry on the stove with butter for 15 minutes. Stir frequently and don't overload your pan. You might need two pans depending on how big of a pan you are using.

After 15 minutes, add Nakano Rice Vinegar and water. Cook for an additional 10 minutes.

Sprinkle with paprika and serve. I added some chopped chicken to the potatoes when I added the rice vinegar and water because we were eating it as a meal and not a side.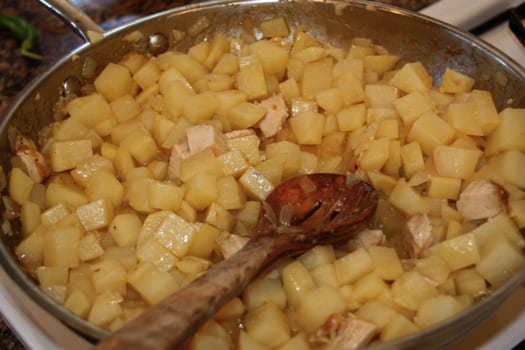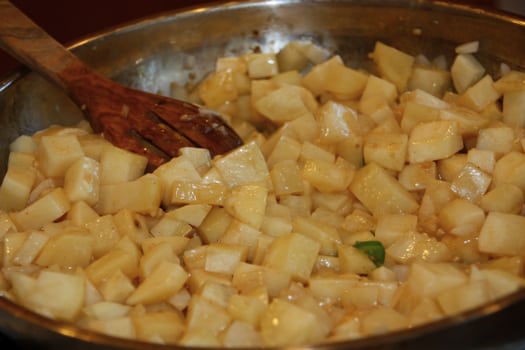 I loved the flavor the rice vinegar added to the potatoes. It was delicious and everyone who tried it loved this tangy dish. I don't cook with vinegar very often, but I really loved the taste and think I'll start using it in more of my recipes.
I think using vinegar as a dressing on vegetables is a great way to get picky eaters to try something new as well. Even one of my non-potato loving kids tried these potatoes and liked them.
Other potato recipes you might like…