Spaghetti squash is a cheap, healthy meal. Squash is cheapest during the fall months and you can find it for under $0.70 a pound, which is cheaper than most store bought spaghetti noodles. Squash is good for you too. It is low in saturated fat, and cholesterol.
It is also a good source of Niacin, Vitamin B6, Potassium, and a very good source of dietary fiber and Vitamin C.
Squash is also naturally gluten free.
But squash can be overwhelming, if you buy one and it rots in the fridge you have wasted your money. Preparing squash, especially spaghetti squash, is very simple and even beginning cooks can add this delicious and inexpensive dish into their meal plan.
There are several ways to cook a spaghetti squash. You can boil the entire squash for 30 to 40 minutes, or bake the squash. To bake the squash either cut it in half or poke holes all over the squash with a fork. I would recommend the poking it with a fork method because cutting a spaghetti squash is very difficult. It cut mine in half tonight because it takes less time to cook, and I was in a hurry.
Cut the spaghetti squash in half and scrape out all the seeds before baking.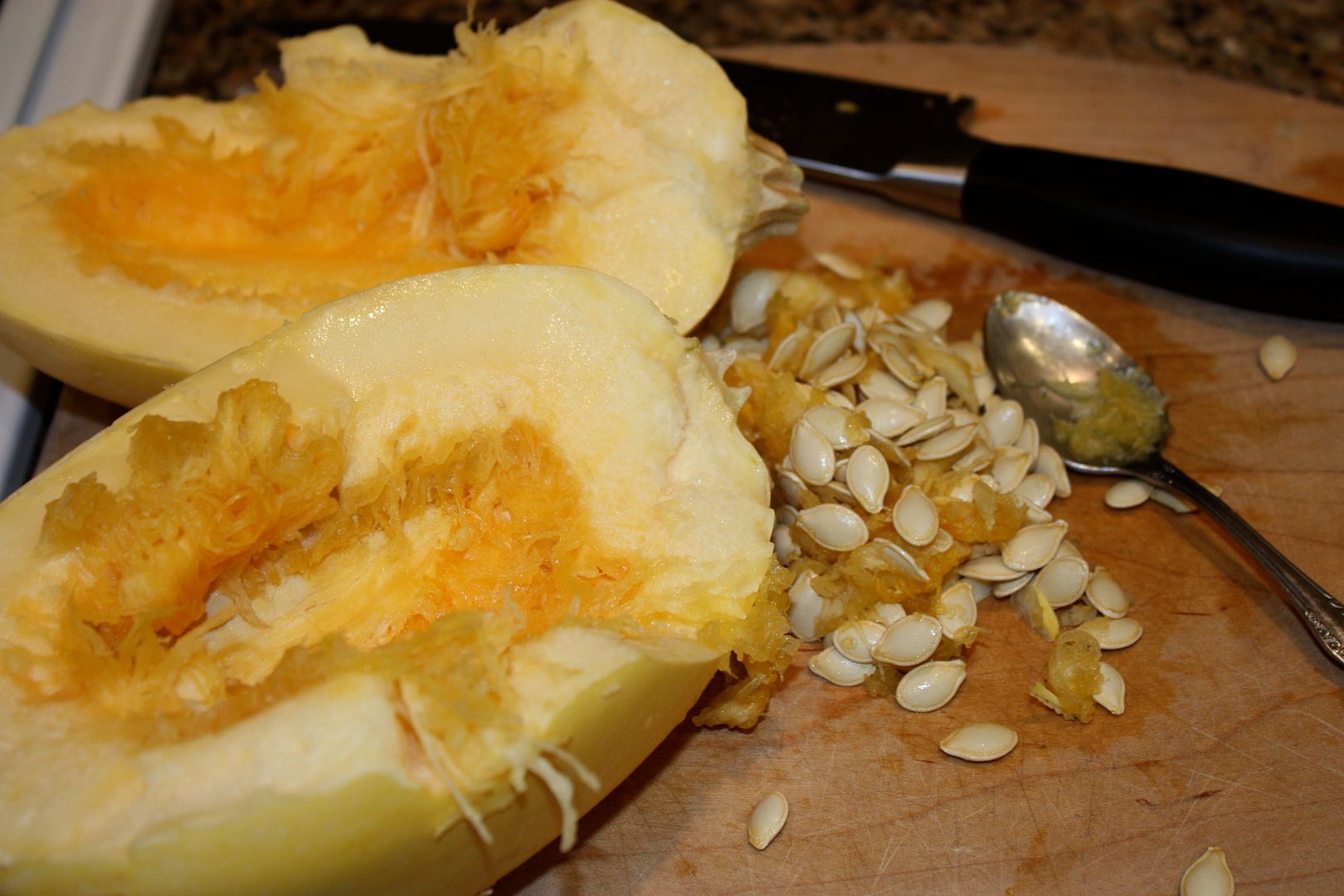 Save the seeds.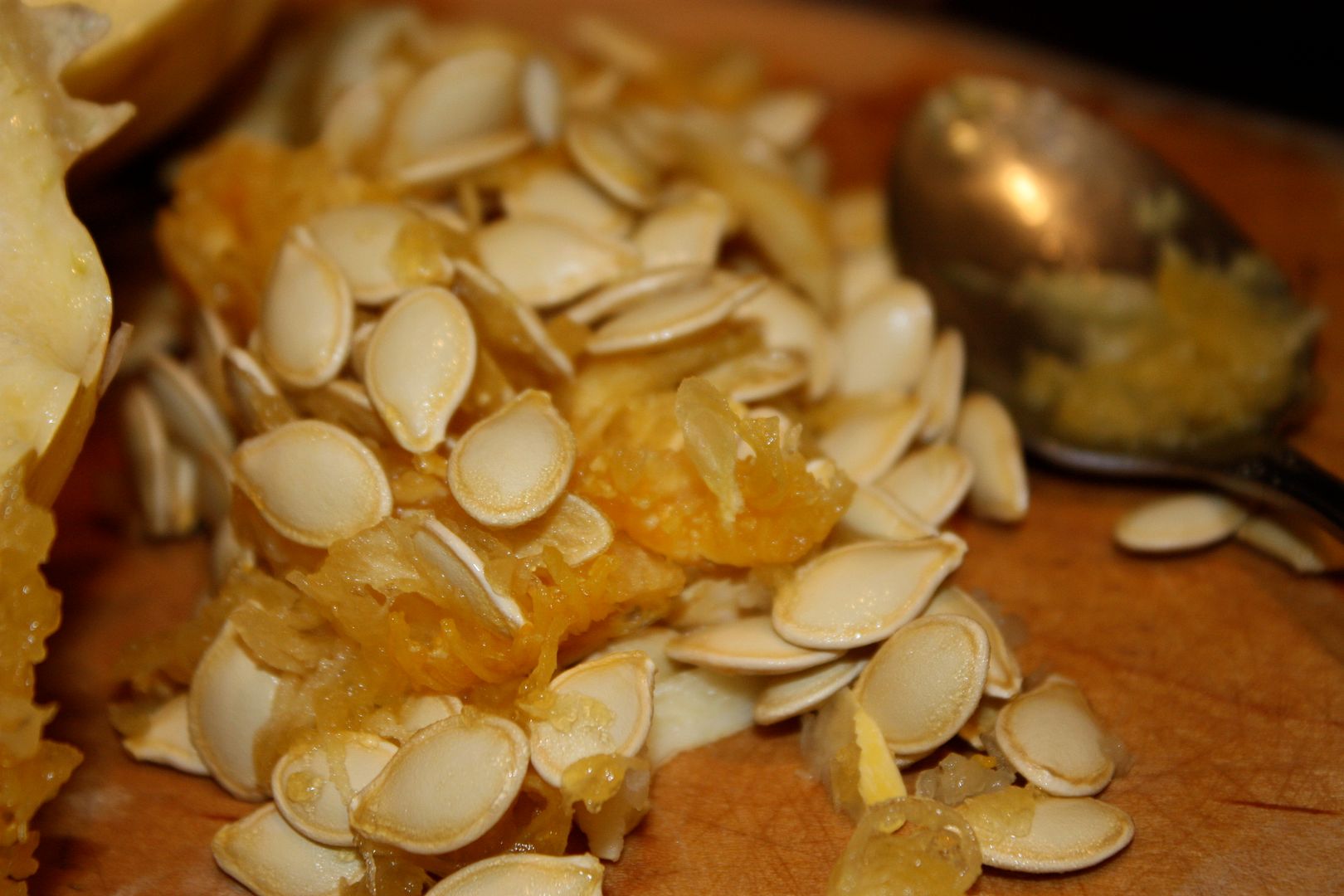 Fill the pan with about 1/4 inch of water and place the squash, rind side up in the pan.
Bake at 350 for about 30 minutes, or until the squash is tender.
Once the squash has cooked take a fork and scrape out the inside.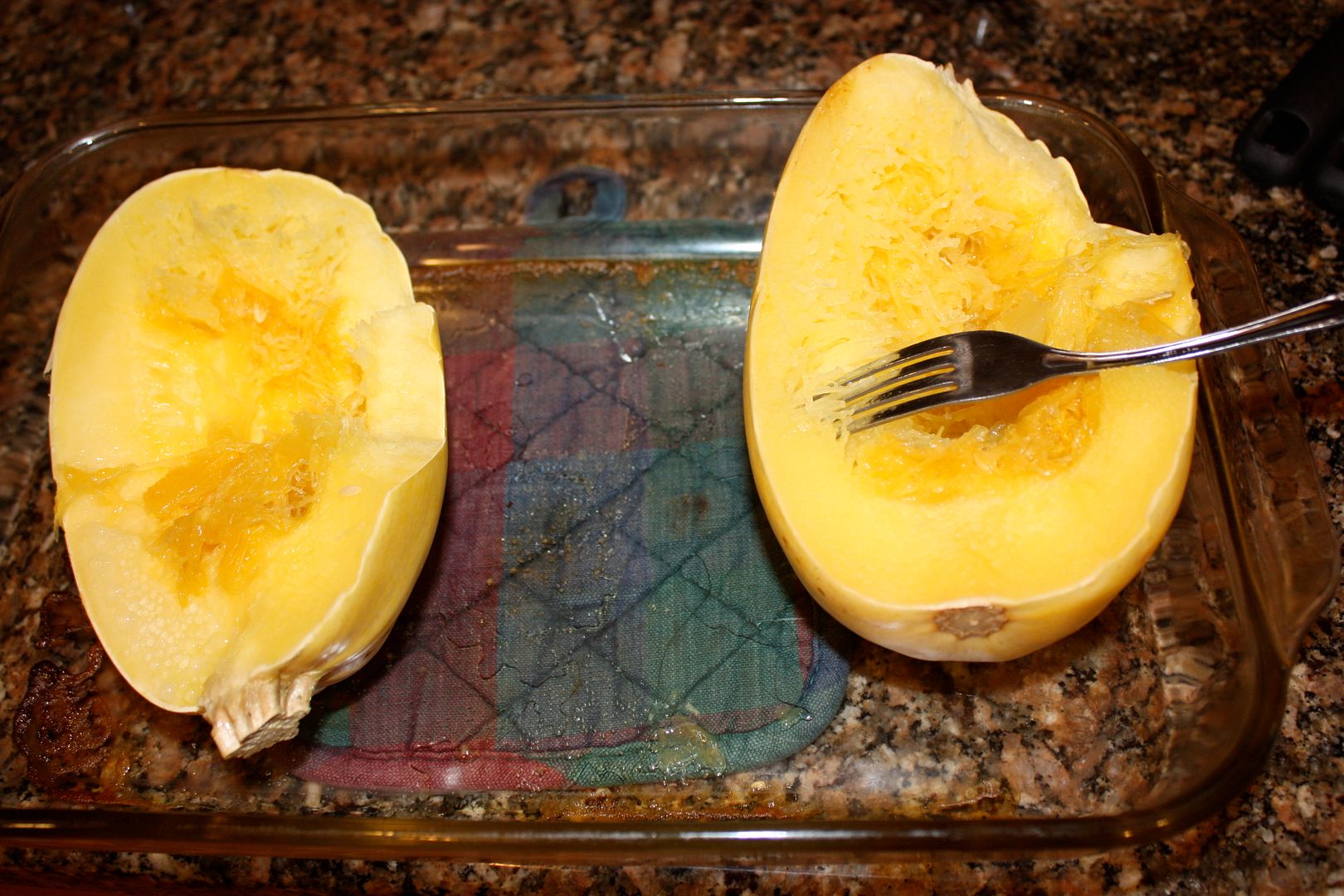 It should look just like spaghetti.
You can scrape out the squash all the way to the rind.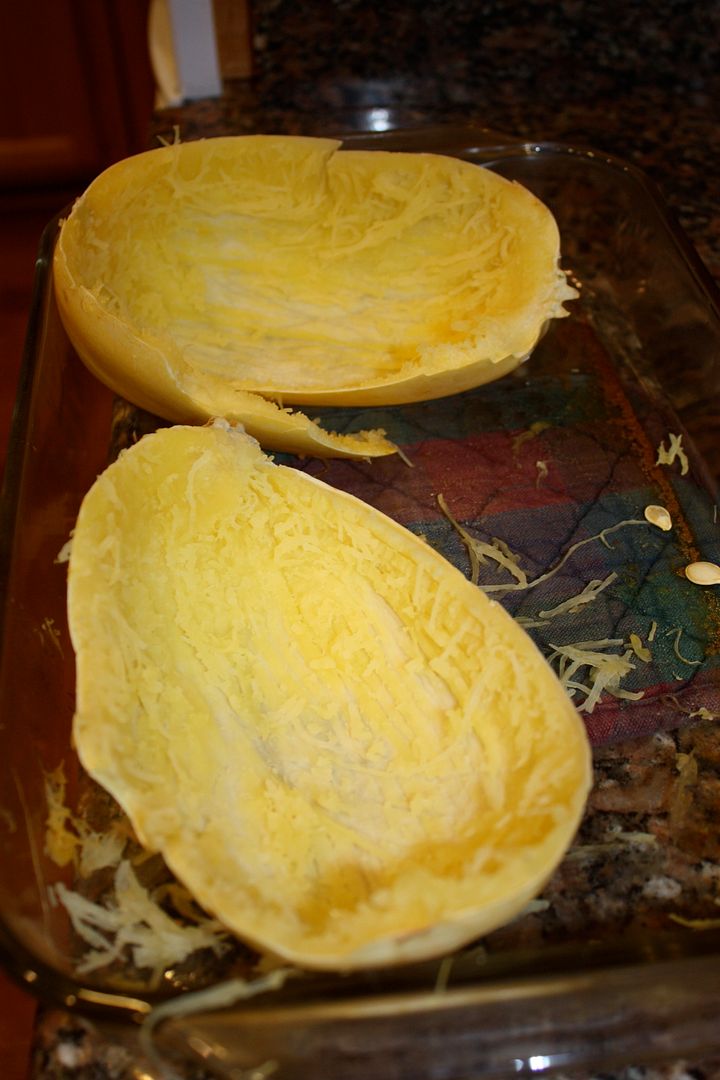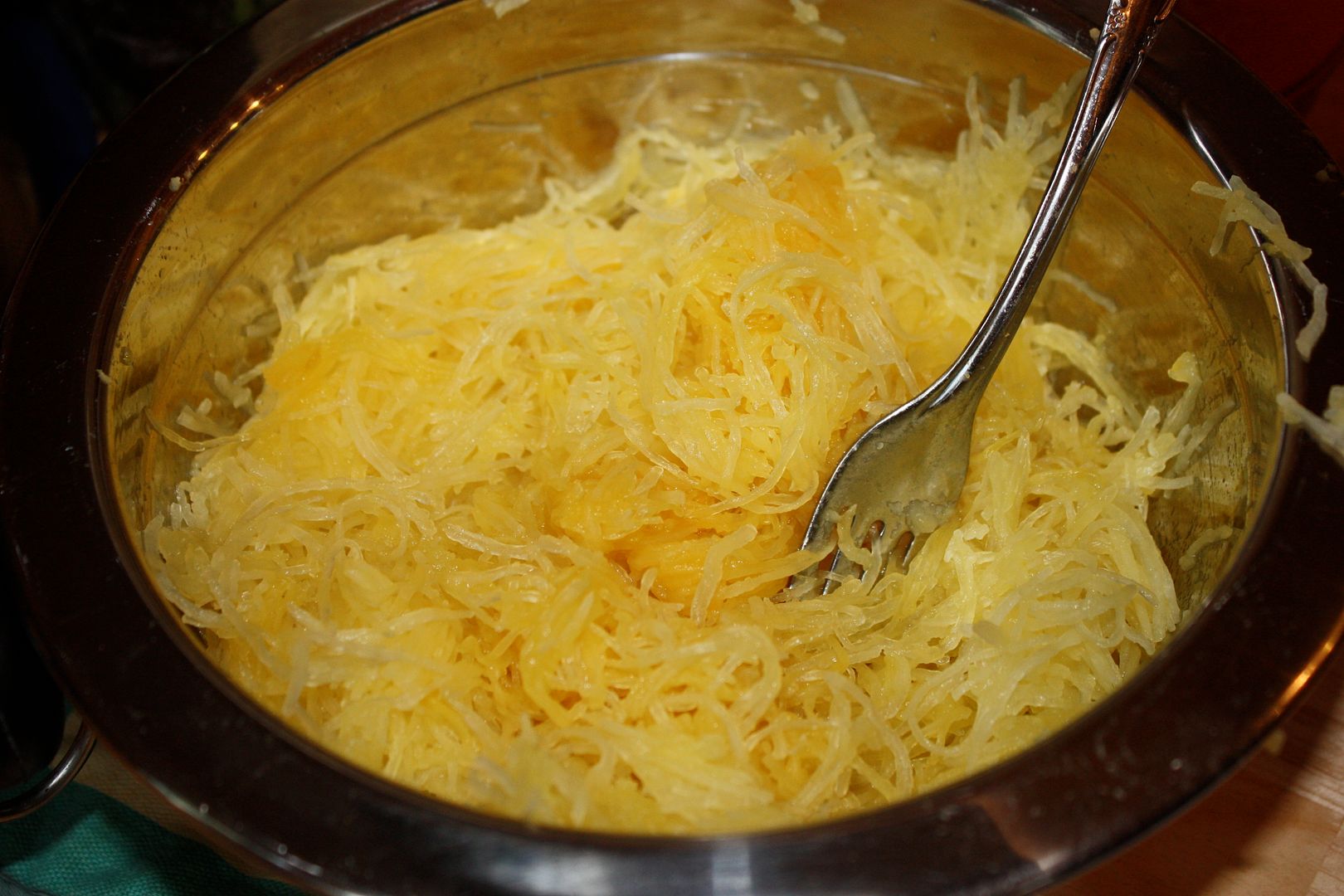 Serve with your favorite spaghetti sauce.
Cost breakdown:
Spaghetti Squash $1.40 (2 lbs @ $.69 per lb)
Spaghetti Sauce $1.59
Mixed Greens $1
Homemade Bread $1
Total cost for six servings $4.99

How to Roast Squash Seeds
Don't throw away those seeds! Rinse the seeds and remove all squash.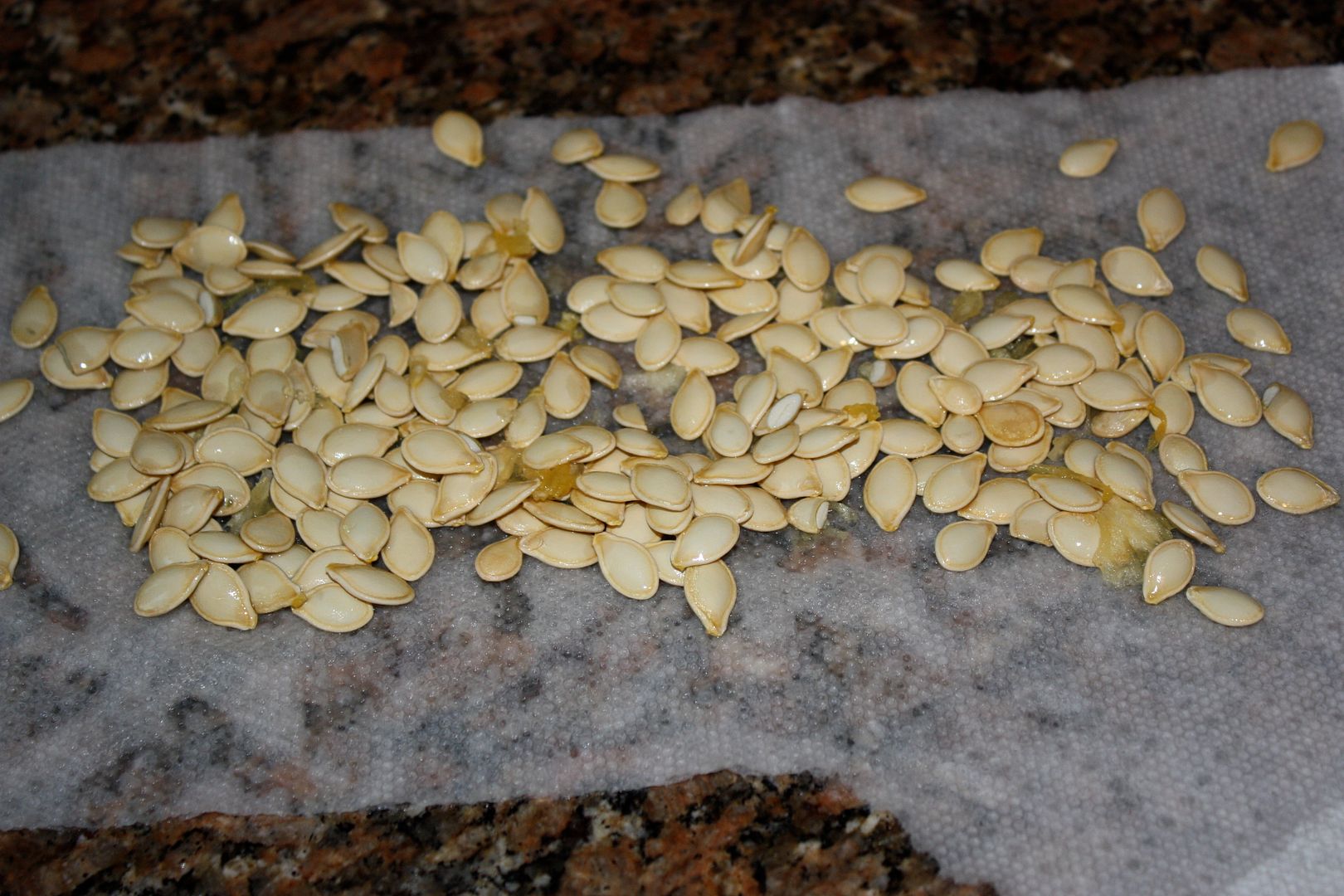 Dry off the seeds and then lightly coat with olive oil. Add a dash of salt.
Bake for about 15 minutes on a pan lined with parchment paper in a 275 degree oven.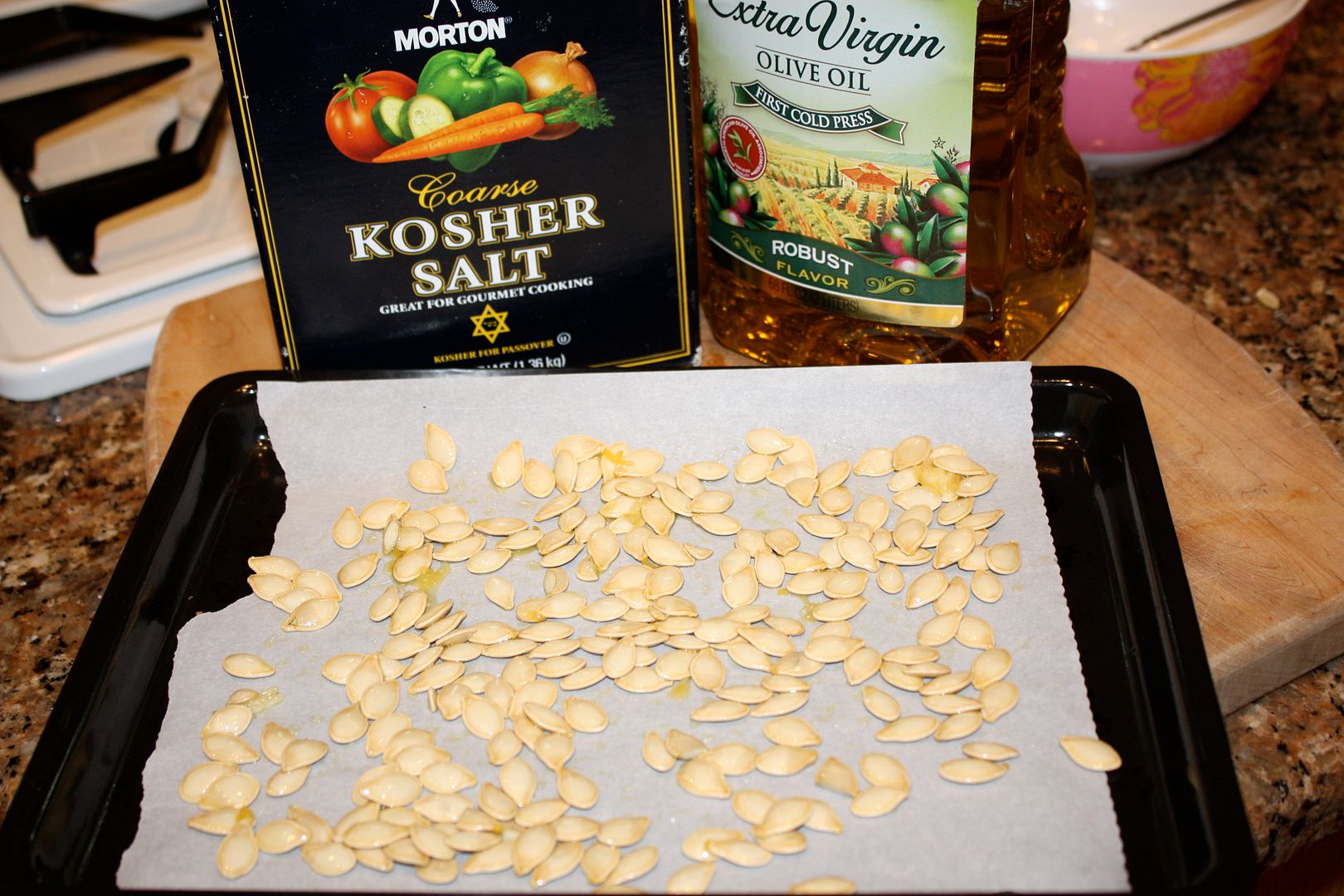 Let cool and eat!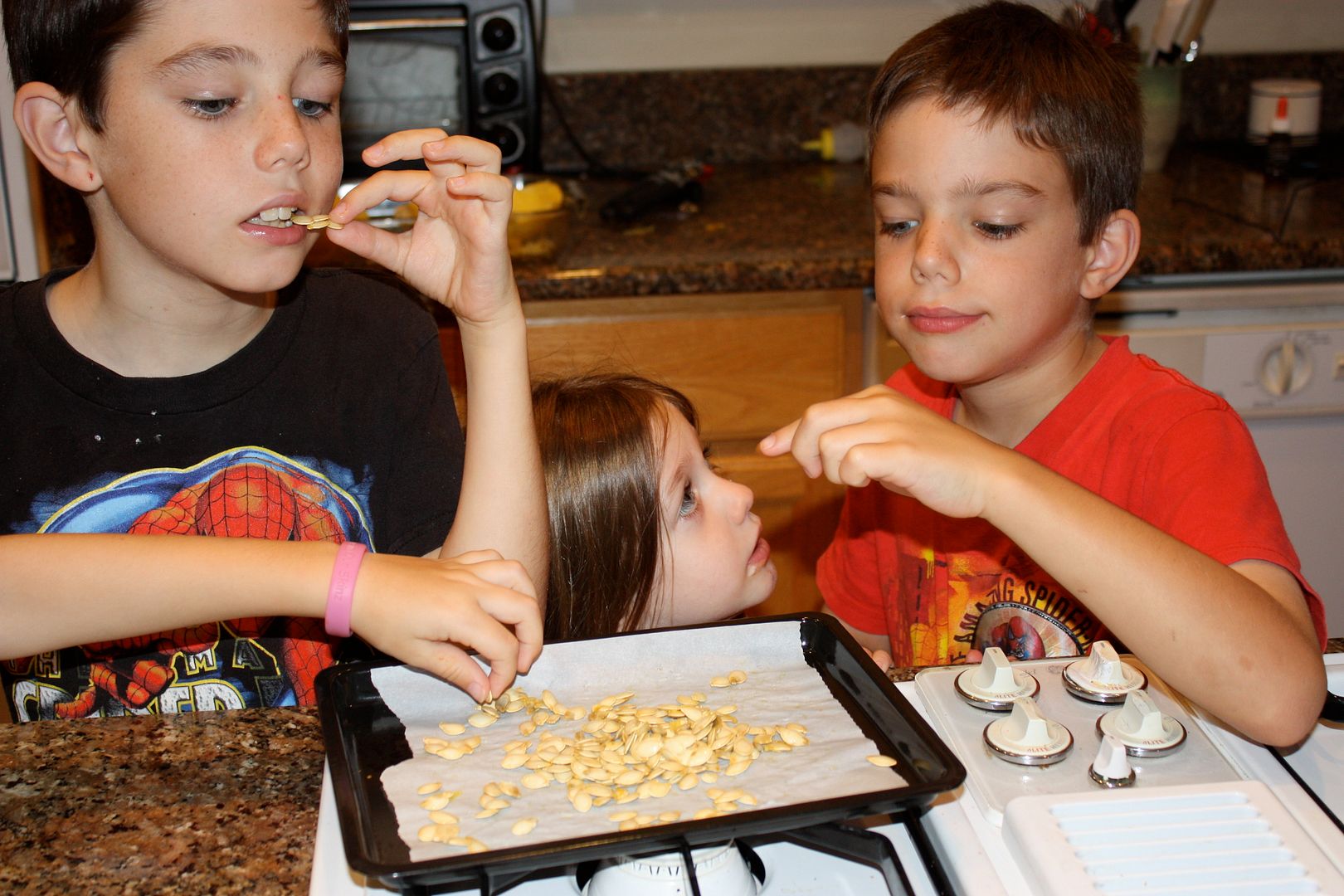 You might also like…