We spent last weekend in Pennsylvania enjoying family, friends, food and fun. My sister's in-laws hosted the event and did a great job arranging activities for over 30 people.
They are the ones responsible for the dunk bucket, as well as putting together several other yard games.
Dunk Bucket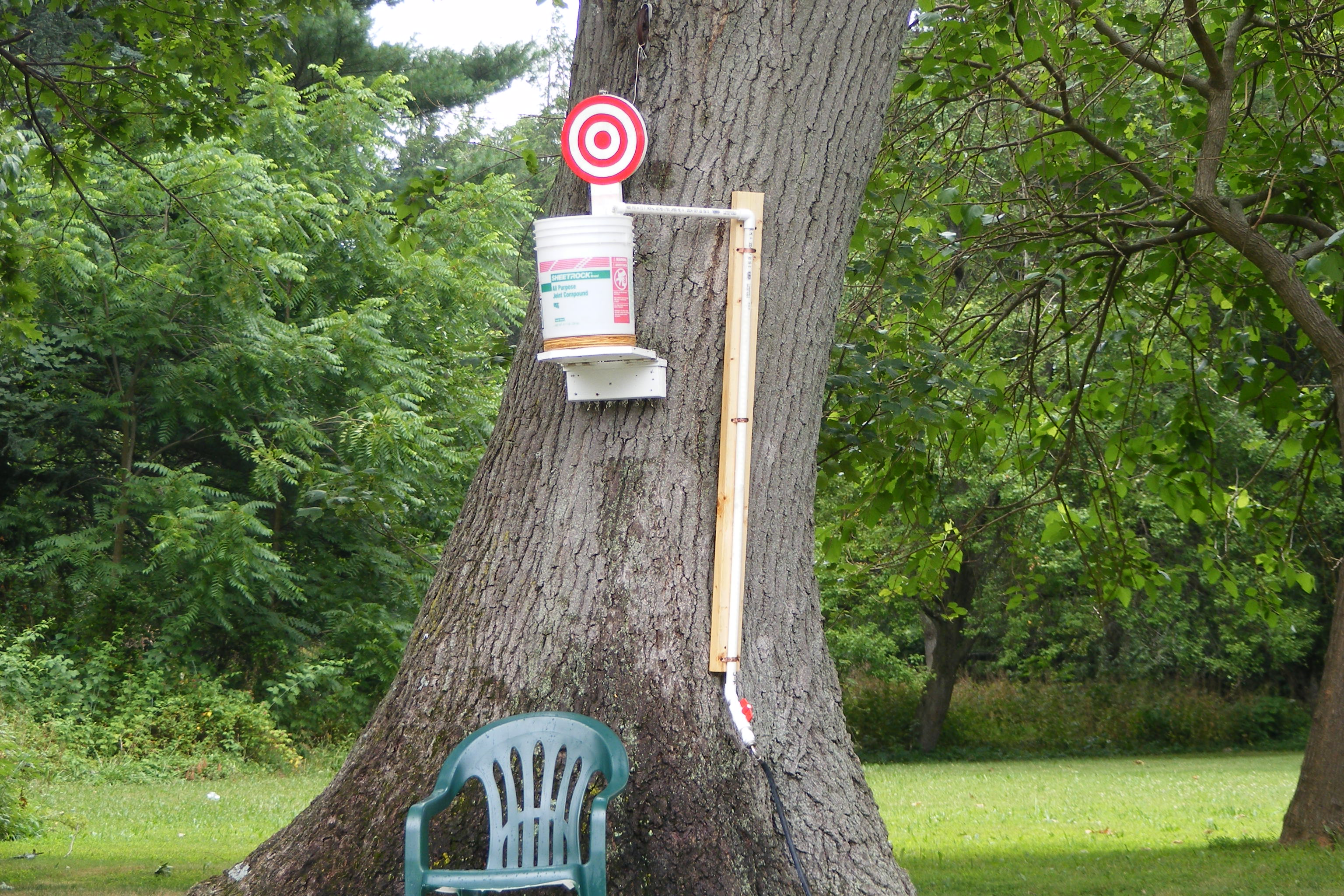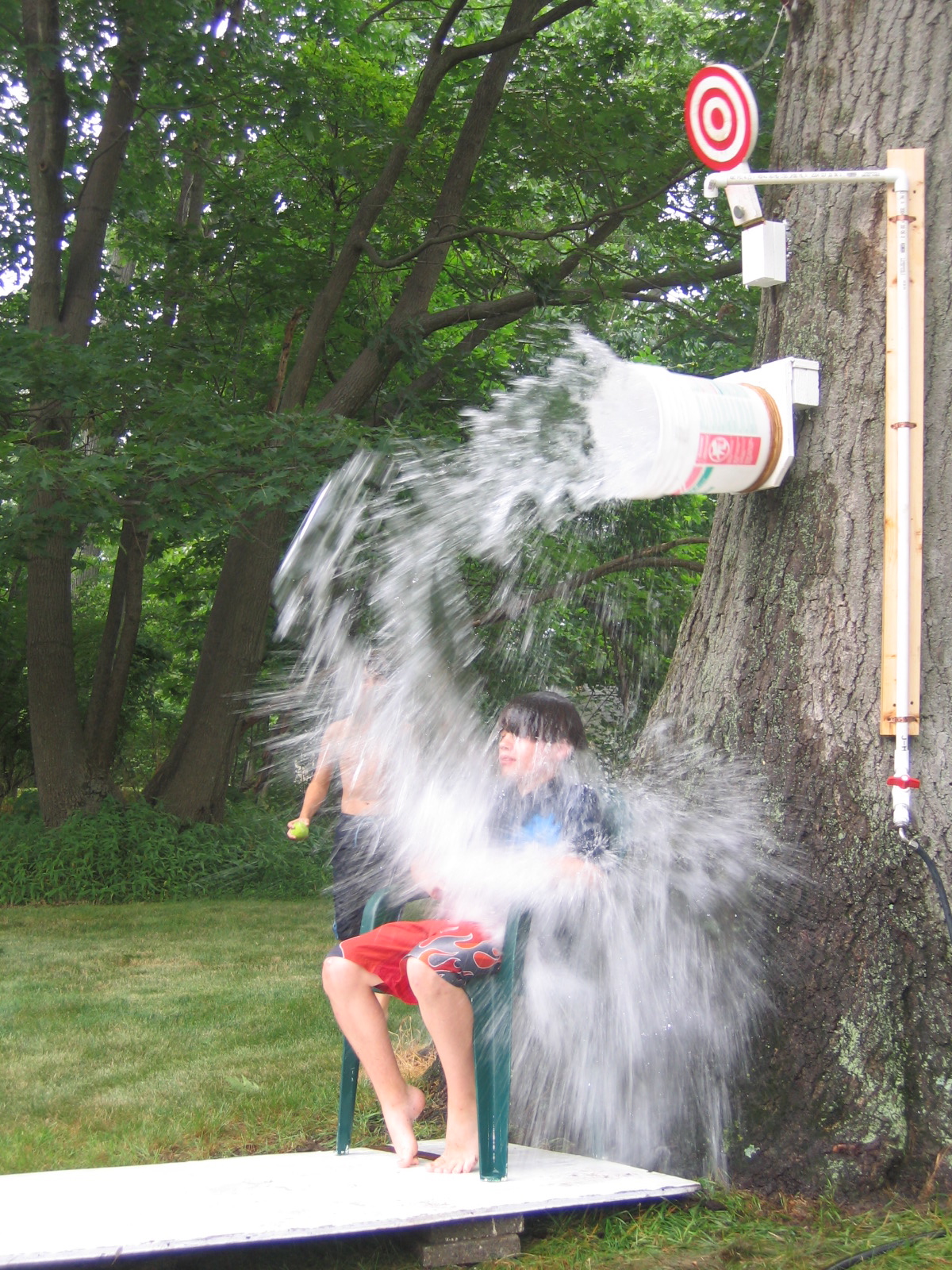 The homemade corn hole game.
The cornhole game was pretty easy to make with some wood, paint, and a sewing machine. This game was a huge hit with everyone at the event. My arm was sore from playing too many times one afternoon.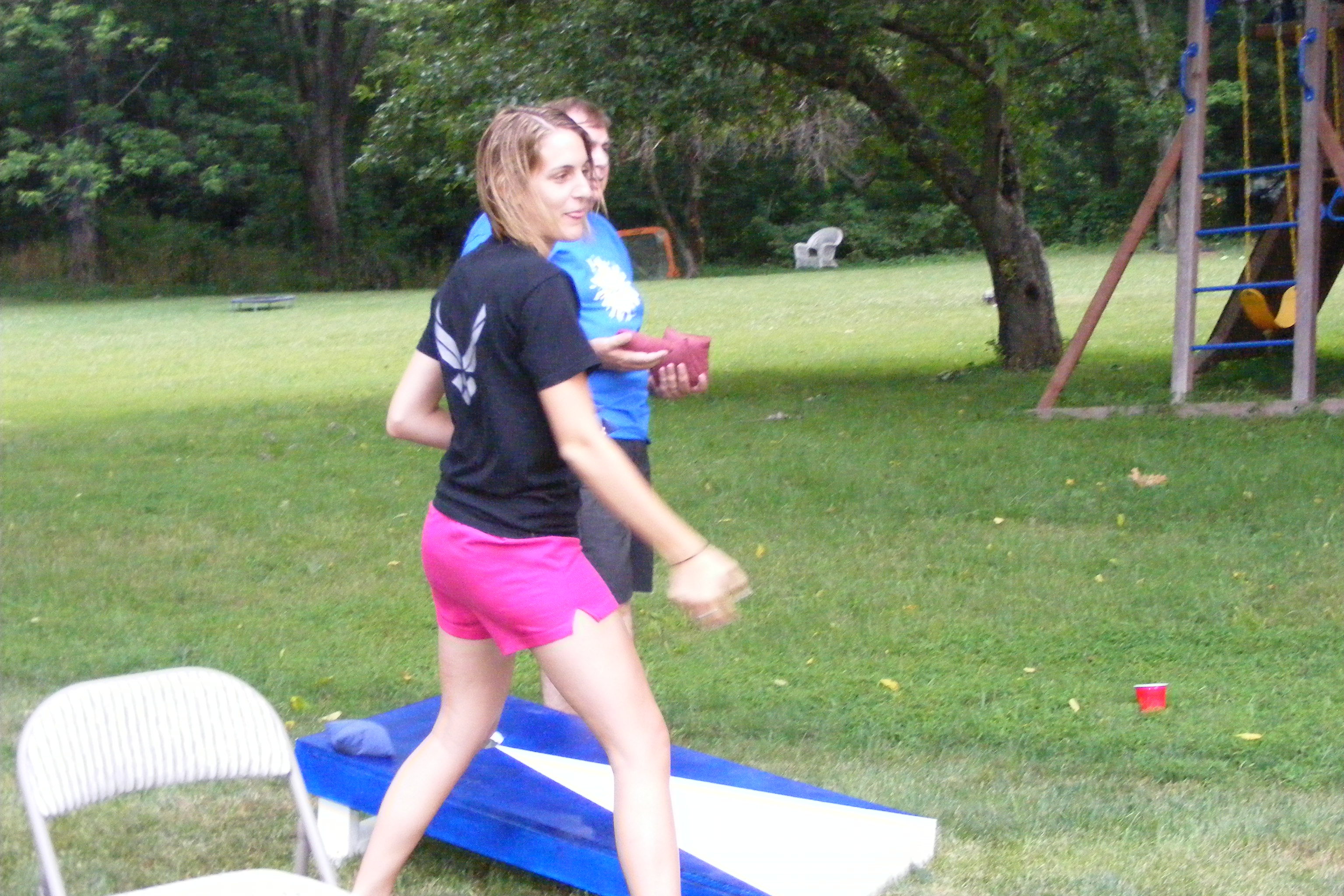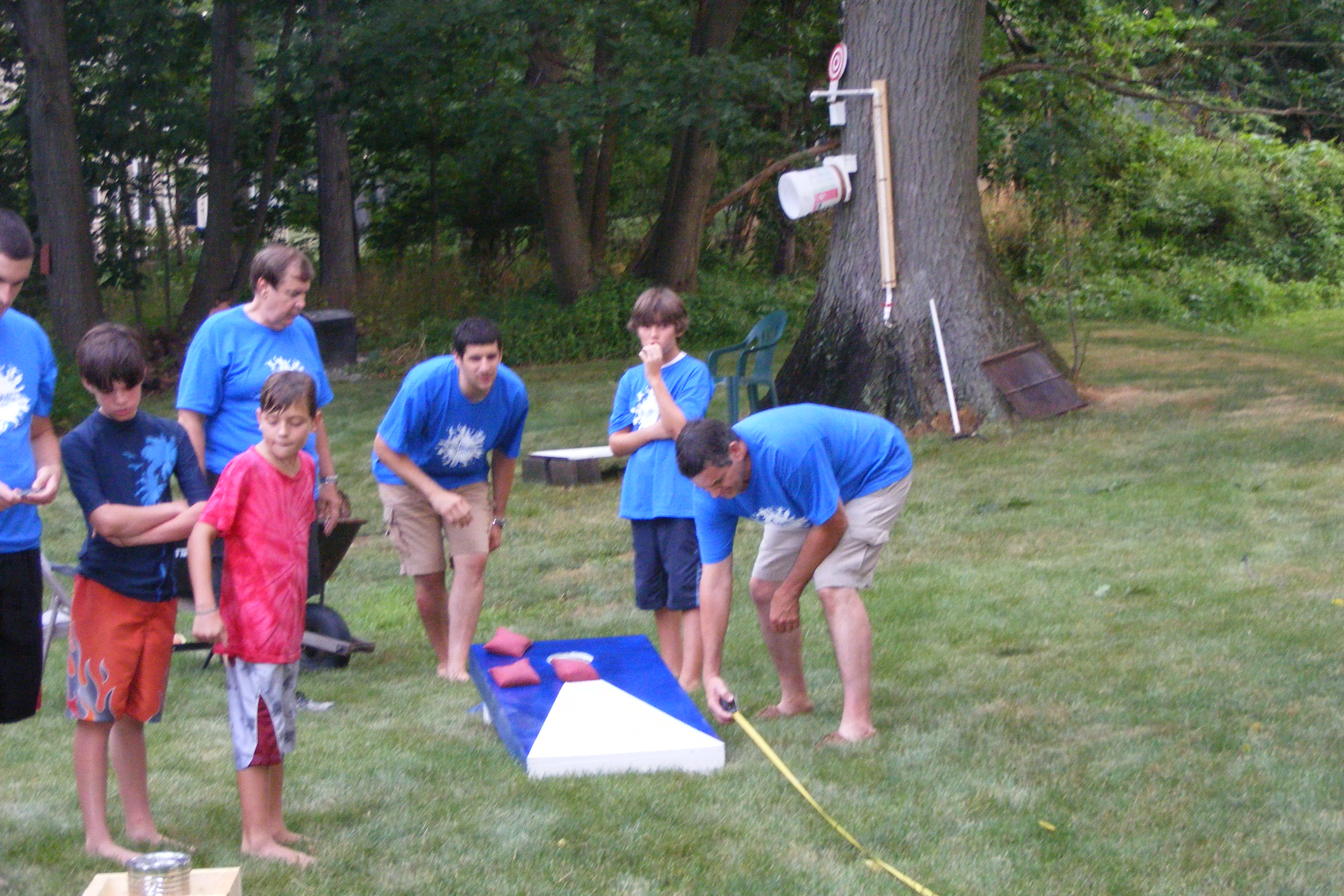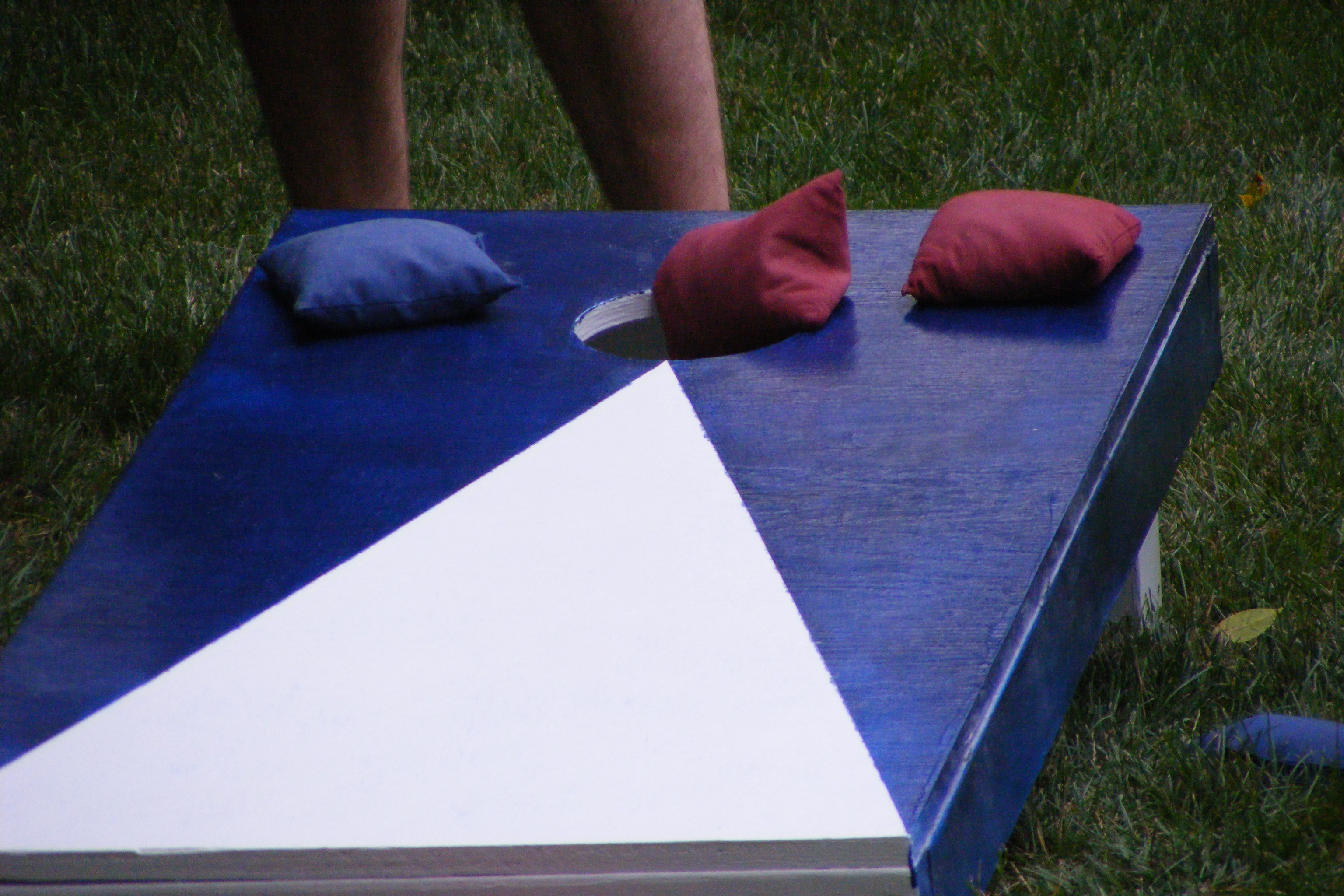 Ring Toss
This game is really fun for little kids. This was a wooden box with a coffee can screwed to the bottom of box. We used washers for the rings. I almost beat my brother in this one, but not quite.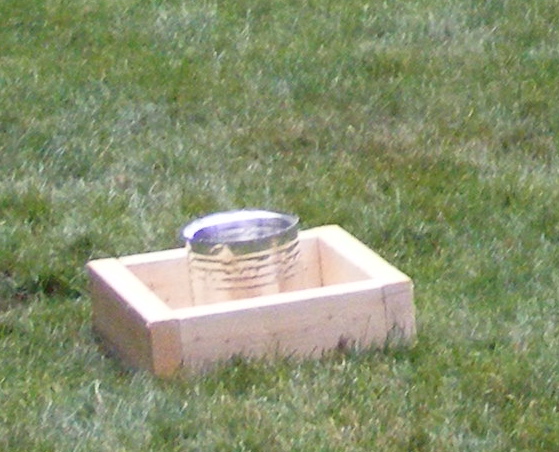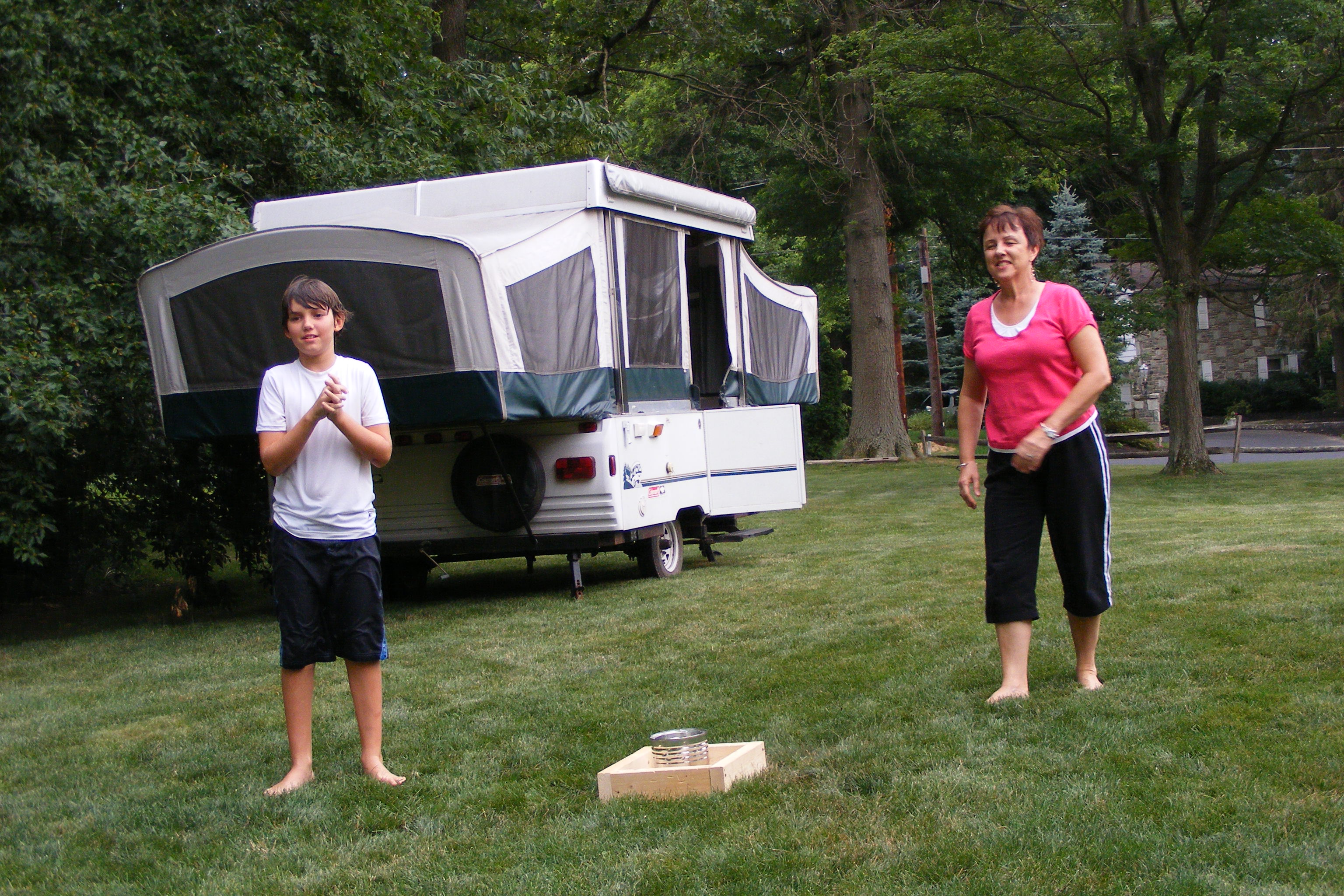 We also played Hillbilly Golf.
This was the one game they didn't make themselves because it was cheaper to buy the kit. I have included a link for those DIY people out there if you are interested. It looks like it would be easy to make if you were so inclined.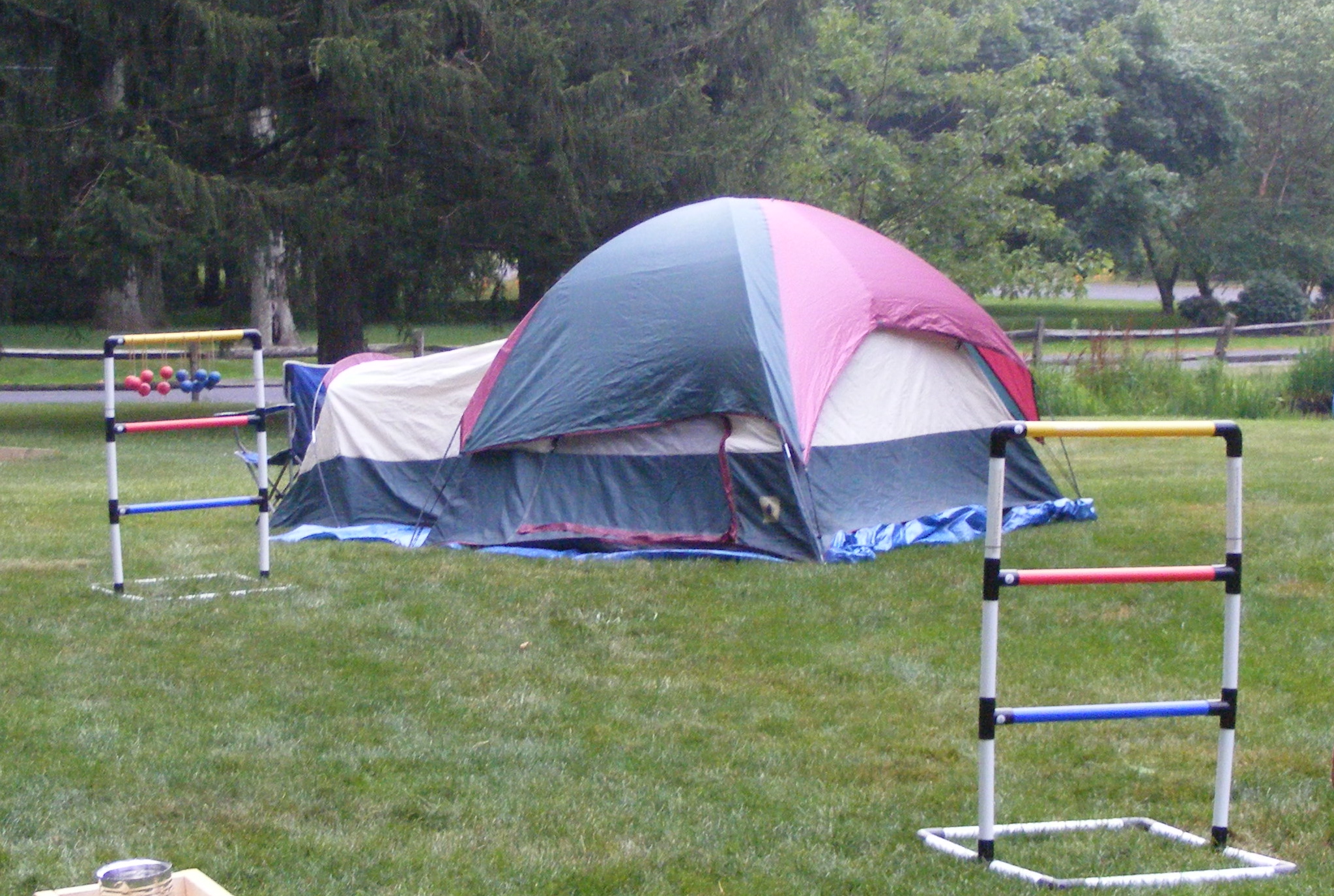 My sister's in-laws did a great job with these activities. I know a few of them read the blog, so hopefully we can get a dunk bucket tutorial out of them one day. That made the biggest splash with the kids last weekend! If you look close at the next two pictures you can see the tennis balls that were thrown at the target. Great photos Beki!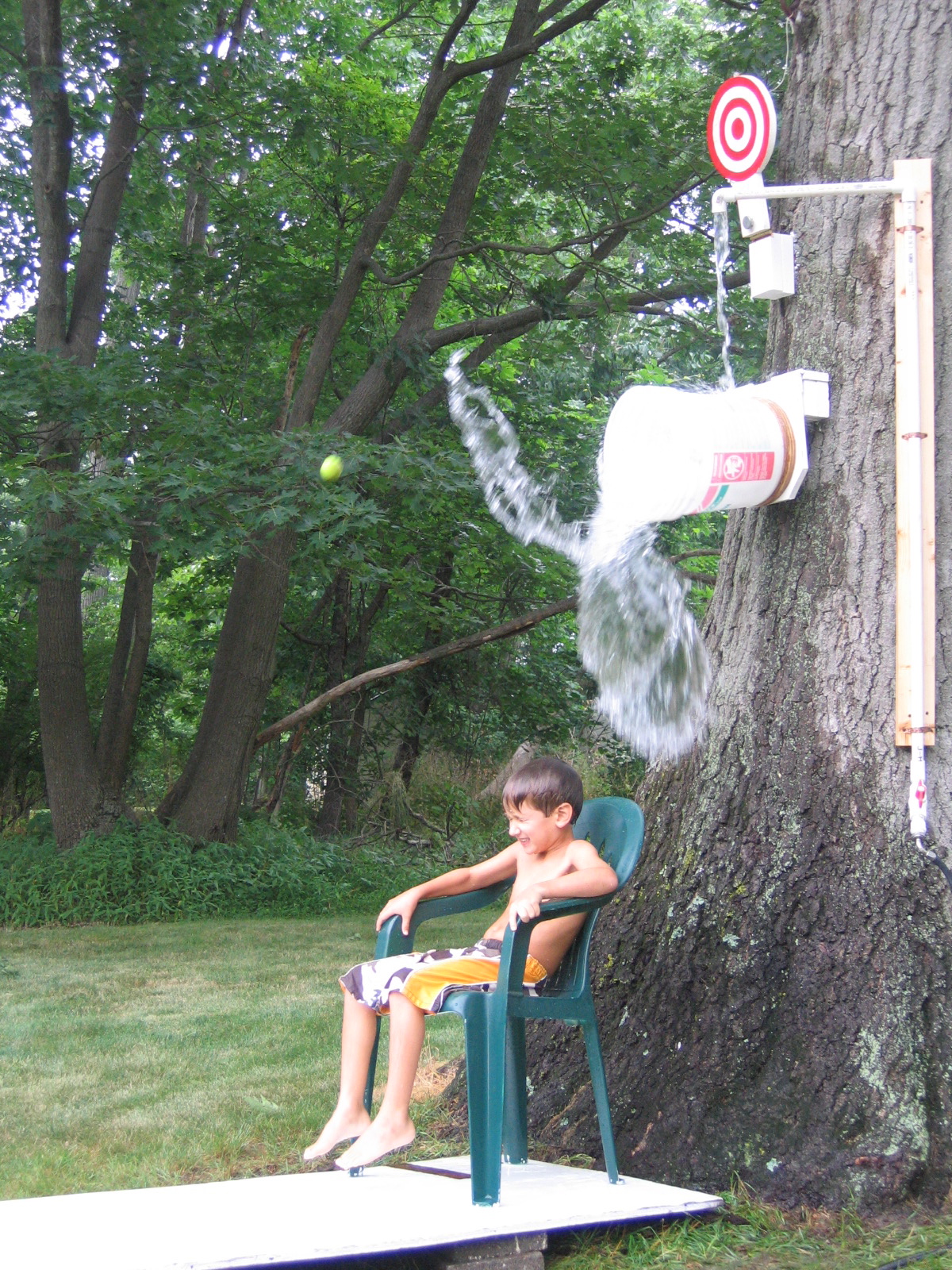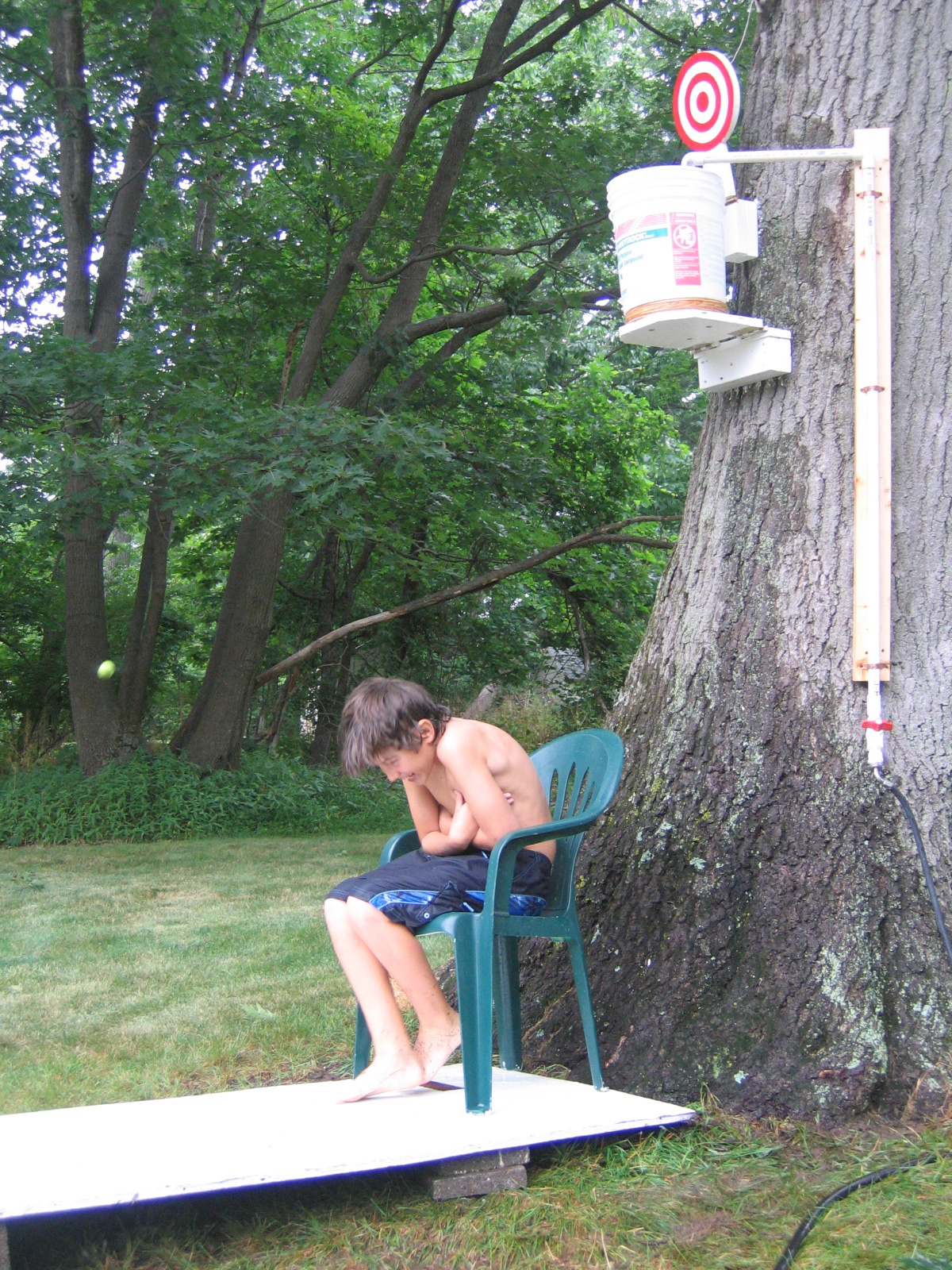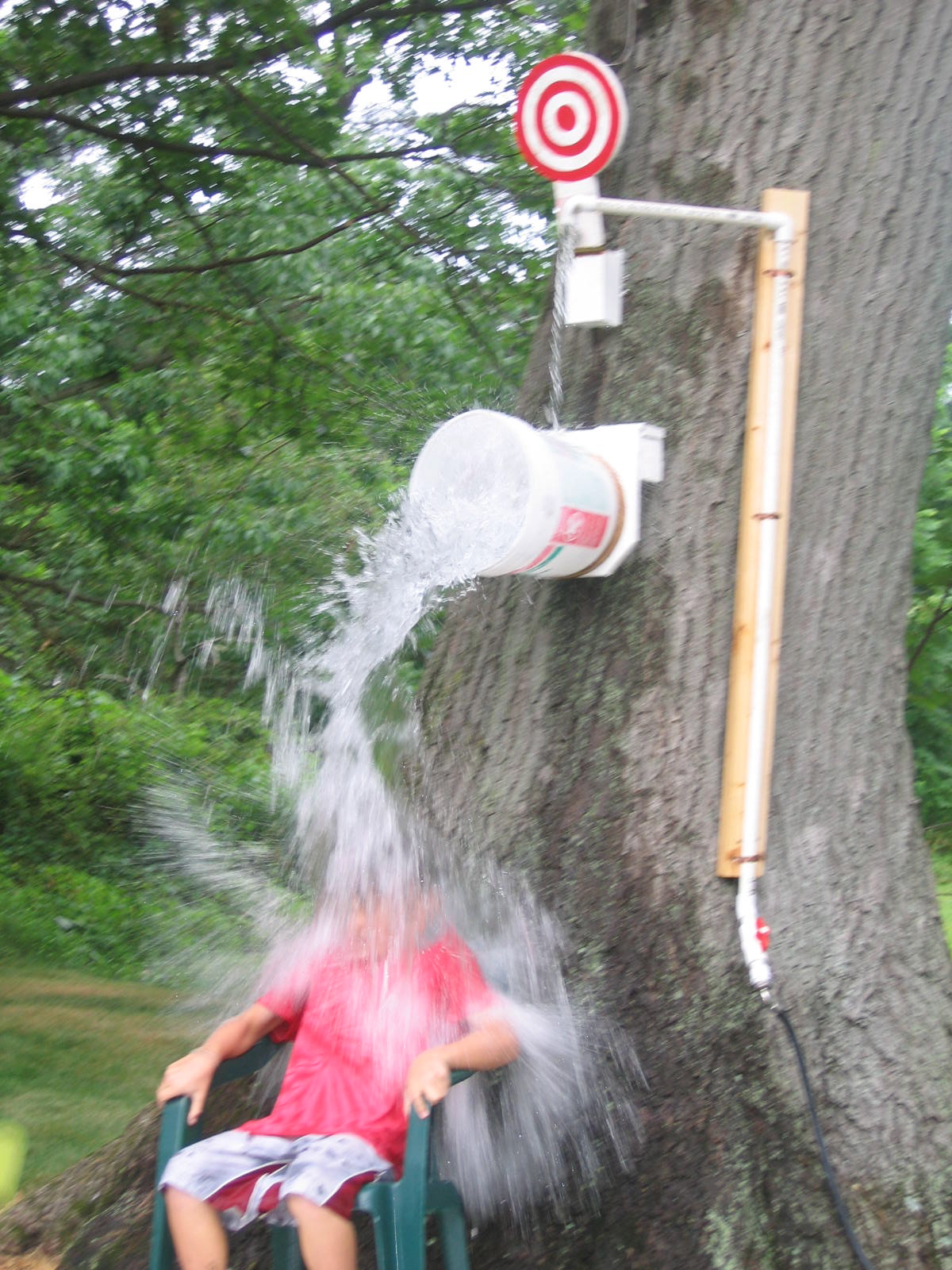 We had a great holiday weekend, how about you?