The following is a guest post from Ana. 
Regardless of how you feel about organizing, at one point in your life you're gonna have to admit that organizing pays off, especially if you are a busy parent with no free time left at the end of the day.
People are becoming more and more aware of the benefits of freezing food. It saves you time, money, and it often helps you choose a healthy meal over junk food. How does freezing food provide these things?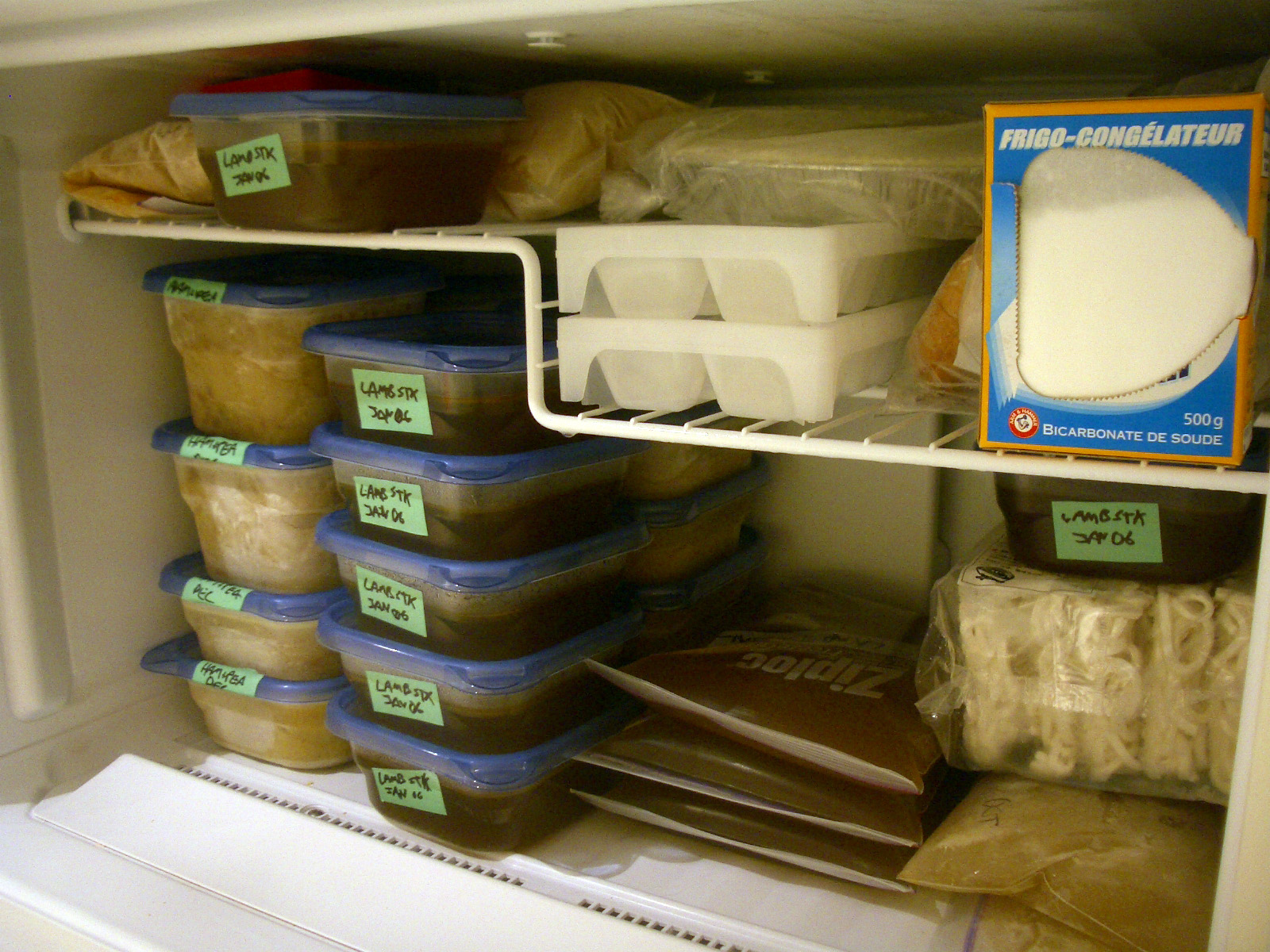 Having a freezer allows you to freeze all kinds of lunch/dinner leftovers that you can use any time in the following few months. This way you only need to double (or increase in any way) the quantity of whatever you are cooking, which doesn't require much more time, and you've already saved yourself the time for cooking that next meal.
Freezing bought and cooked food that you can ration and use prevents you from throwing away vegetables and meat that you didn't have time to prepare and eat. You wouldn't believe how much money an average person wastes this way.
After a busy day when you are too tired to cook, you're tempted to grab something fast (Big Mac, slice of pizza, anything quick and yummy), but knowing that you have a bag of broccoli in the freezer that can cook in five minutes with some rice or pasta might dissuade you from your initial, impulsive plan.
A messy freezer where you can't tell what's edible anymore won't really help you in eating healthy and saving time and money. But an organized freezer might.
Tomorrow I'll share with you ten simple steps to an organized freezer.
For more freezer inspiration check out:
Ana Brady is a working mom of two, and a member of a creative group that recently finished their freezer label project. Ana likes to write about nutrition, healthy living, family life, and similar topics.
For more ideas to help you simplify and organize one day at a time, visit the Organized in 365 Archives.
Have you shared a great organizing tip on your website? I'd love to feature it on TheHappyHousewife.com. Submit your Organized in 365 tip.

Don't have a blog, but have a great tip? Submit your Organized in 365 guest post here.