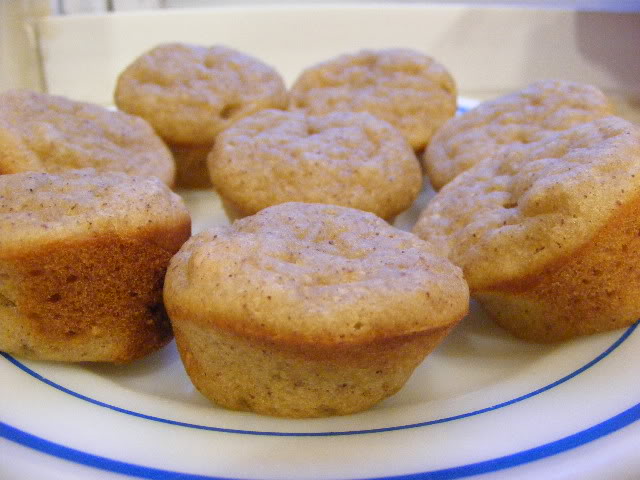 After much recipe searching I decided to make super easy pear muffins with our abundance of pears.  This recipe makes about 48 mini muffins!

Pear Muffins
Ingredients
2 (15 ounce) cans sliced pears, drained and mashed (I used fresh pears, peeled and steamed, then pureed in the Vita-mix)
⅔ cup sugar
4 tablespoons oil (next time I will use applesauce)
2 eggs
2¼ cups flour
2 teaspoons ground cinnamon
¾ teaspoon baking soda
¾ teaspoon baking powder
¼ teaspoon salt
Instructions
Mix all ingredients together in a mixer until blended.
Spoon into greased mini muffin tins.
Bake at 350 degrees for about 15 minutes.
Notes
The only complaint I have is that the muffins didn't puff up like most muffins do. Perhaps I need to add more baking powder?