This One Pot Broccoli Alfredo Pasta is an easy, creamy stove top dish that's perfect for a busy weeknight. Serve it as a delicious side dish or a vegetarian main dish.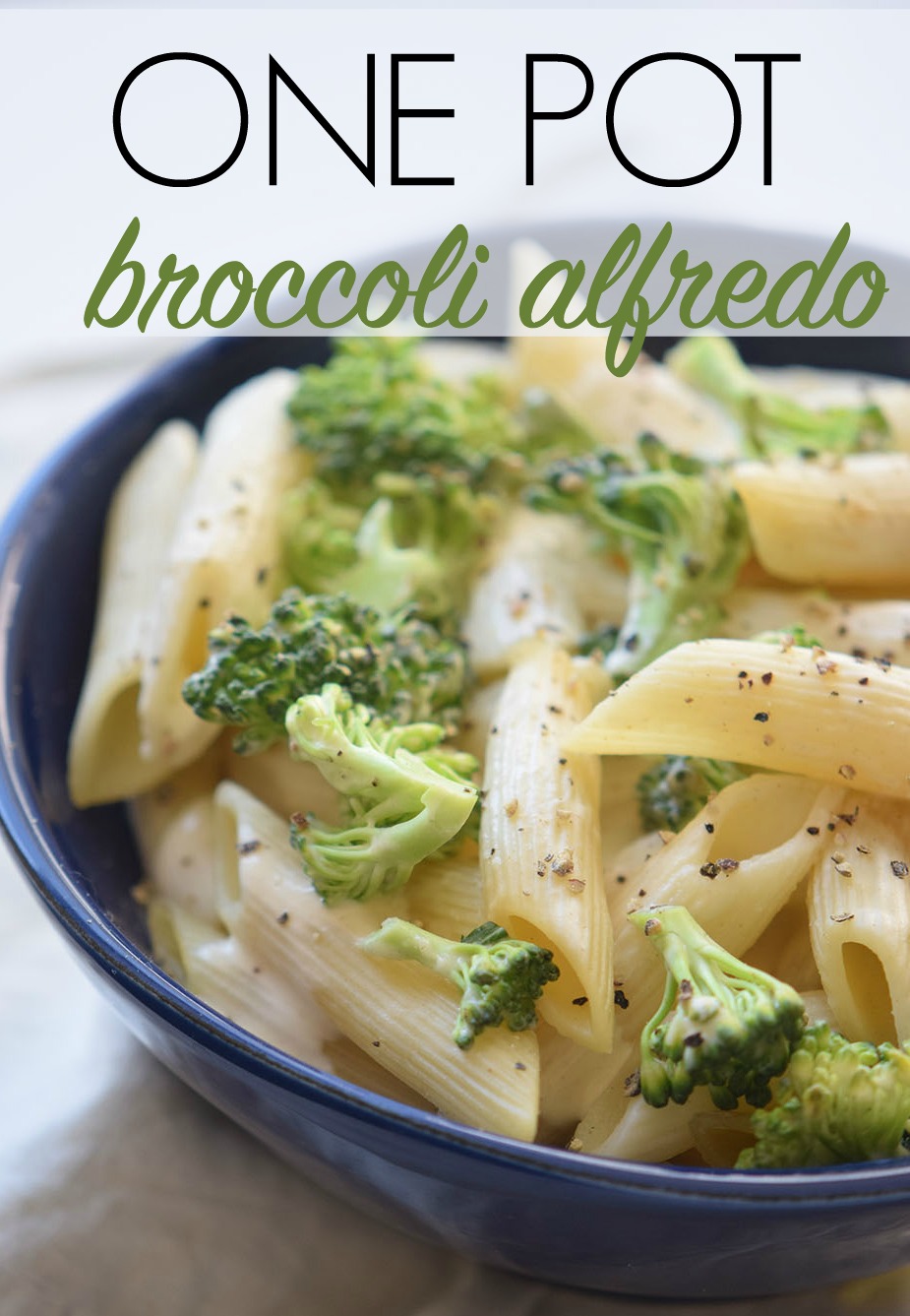 One Pot Broccoli Alfredo Pasta
Ingredients
9 ounces penne pasta
1 cup broccoli florets
1½ cups heavy cream
2 cups vegetable broth
¼ cup corn starch
1 tablespoon butter
1 cup Parmesan cheese
Salt and pepper to taste
Instructions
In a pot over medium-high heat, boil water with salt and the vegetable broth. Add the pasta and cook as instructed on the packaging.
A few minutes before it's is done, add the broccoli florets to the pot.
Once the pasta is al dente, discard ¾ of the water and set heat to low.
Add the heavy cream, butter, cornstarch, salt, and Parmesan cheese. Stir and let it simmer for 2 -3 minutes.
Serve on plates and add pepper.
Notes
Add some hot sauce for a spicy kick.