I like to buy butter in bulk because it is cheaper than buying sticks. The problem is that it comes in large blocks that are difficult to measure, but the savings is so great I can't pass it up. If you have avoided purchasing butter in bulk because of the convenience of the sticks, try this tip which makes measuring a snap.
Fill a clear measuring cup with water.
Slice off butter and place it in the measuring cup until the water is displaced to the correct measurement.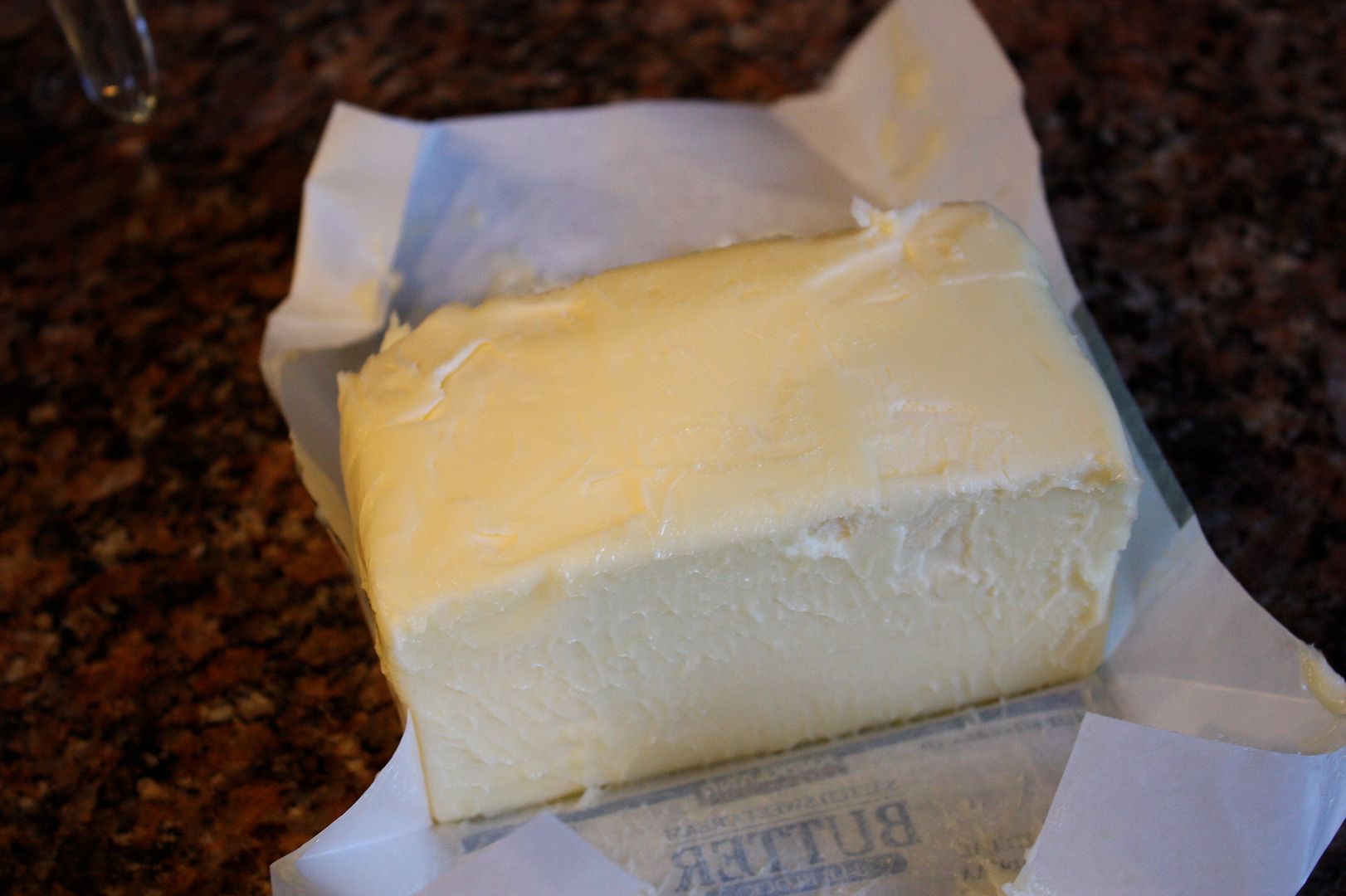 For example if you need 1/2 cup of butter, fill the measuring cup with 1 cup of water. Add butter until the water reaches 1 1/2 cups. Remove butter and use in the recipe.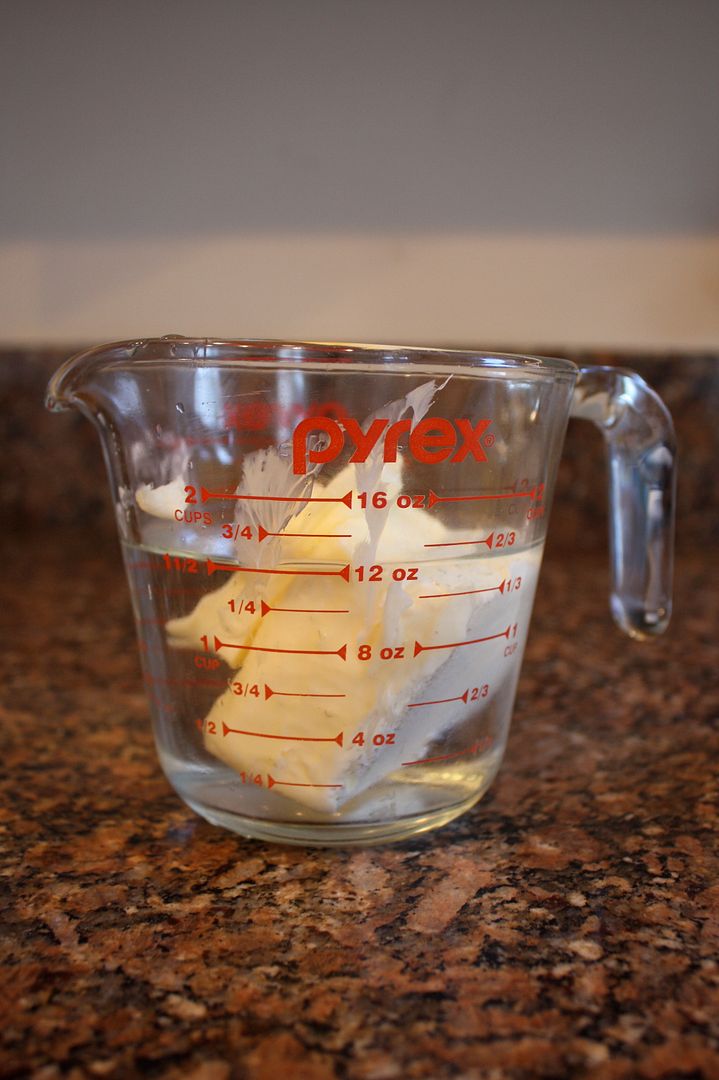 This tip also works when measuring shortening and peanut butter.
My mom taught me this trick years ago, thanks Mom!