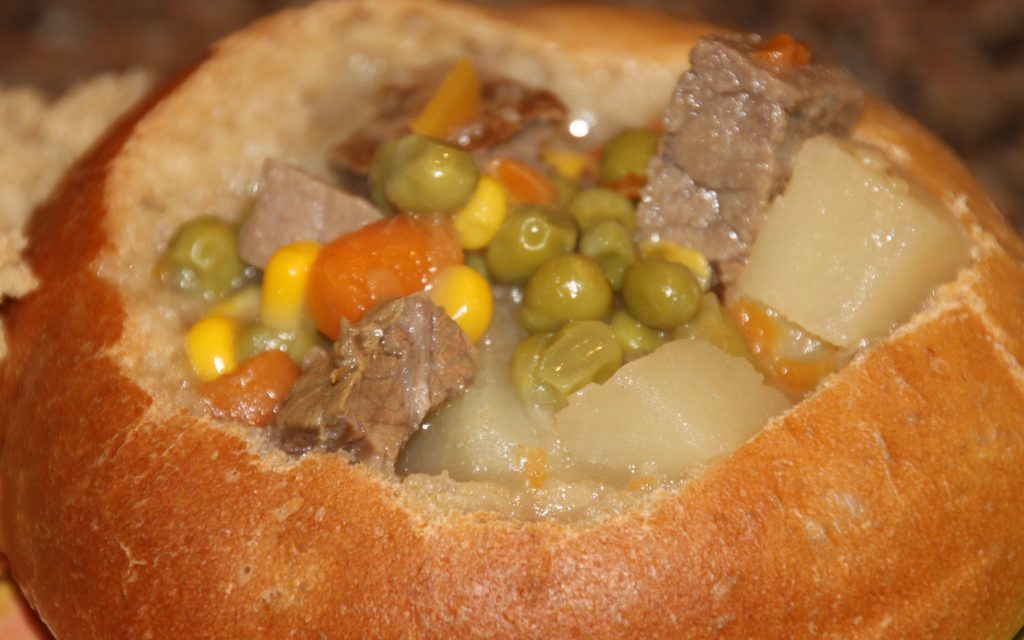 Last month I was talking to a friend about cooking from scratch. We were discussing the pros and cons of buying versus making items like tortillas, English muffins, bread, granola bars, spaghetti sauce and other foods.
Those of you who read this blog regularly know I love to cook from scratch. It can be cheaper, healthier, and the food almost always tastes better. But sometimes I buy a loaf of bread, a bag of bagels, or a jar of spaghetti sauce. Well actually I always buy spaghetti sauce, because I stink at making it from scratch. Anyway, we decided that there is a time for making food from scratch and there is a time to buy food already made.
I came up with some guidelines that help me decide whether I should bake or buy.
Store Bought Just Doesn't Cut It.
There are a few things I just don't buy from the grocery store, pancake mix and chocolate chips cookies are at the top of the list. Our family doesn't like the taste of these items from the store. When my family has a preference I try to make it from scratch, or we eat something else.
I Want to Have Fun in the Kitchen.
I like to cook. It is relaxing and creative outlet. For me it is a challenge to come up with new healthy recipes that my family will enjoy. Making pasta was my latest cooking adventure and I love it! It is fun to experiment with different flours and seasonings to come up with new pastas. But, if I am in a hurry Barilla will do just fine.
Making it From Scratch is Just Too Much Work.
Well, at least it is for me. Lasagna is in the category. My family loves store bought lasagna and it costs about the same as making it from scratch. I realize that there are people who can make a delicious lasagna that puts the store brands to shame, but I am not one of them. As long as my family prefers the ones in the freezer section I won't be making it from scratch.
The Time Spent Outweighs the Potential Savings.
It is probably cheaper to make your own cheese. I am sure homemade cheese tastes much better than store bought cheese, but the bottom line is, I don't have time to make my own. Maybe one day, when my seven kids grow up….
Short on time.
I find that if I am short on time it is cheaper for me to buy pre-made items than "think" I am going to make them. Having a loaf of bread or easy dinner meals available saves us from a trip through the drive-thru because of lack of time.
Short on money.
If the budget is tight, I find that I am able to create delicious from scratch meals using what I have on hand in my freezer and pantry. It is amazing how long you can live off the food in your pantry if you have some basic cooking skills, flour, and a bag of potatoes.
Cooler Temperatures.
This was true especially when we lived in smaller homes. Using my oven for lunch and dinner really warmed up my home. A loaf of bread, batch of granola and a casserole kept our house warm throughout the day.
Warmer Temperatures.
When the thermometer starts creeping towards the three digit mark my oven goes on summer vacation. I usually buy most of my baked goods throughout the summer and only turn my oven on once or twice a week.
It's Up To You.
It is up to you to decide what is best for your family. I think having the skills to make food from scratch is a great service to your family. You can eliminate many of the preservative laden items from your pantry with some basic cooking skills. Many items like whole grain bread or granola take only minutes to prepare and are healthier and cheaper than their counterparts on the grocery store shelves.
Just don't make cooking from scratch an idol or something you feel makes you a better wife, mom, or neighbor. It doesn't. You love your kids the same whether they have whole grain pancakes or Lucky Charms for breakfast. If you spend all your time in the kitchen you might be missing out on some valuable experiences with your husband and children. Find a balance that works for your family.