Did you know that you can freeze frosting? I always knew you could freeze frosting, but recently I tried freezing it in the decorating bag. I just removed the tip and froze it in a ziploc bag. This works great for me because we have several birthdays a few weeks apart. The frosting might go bad in the fridge, but it lasts for a few months in the freezer.
Thaw the frosting in the refrigerator and then knead a little in the bag until you have a uniform consistency. I am not sure how long frosting will last in the freezer, but I have frozen it for over two months without a problem.
I might add that this is homemade butter cream frosting. I don't have a recipe, but basically it is powdered sugar, butter, milk, and vanilla.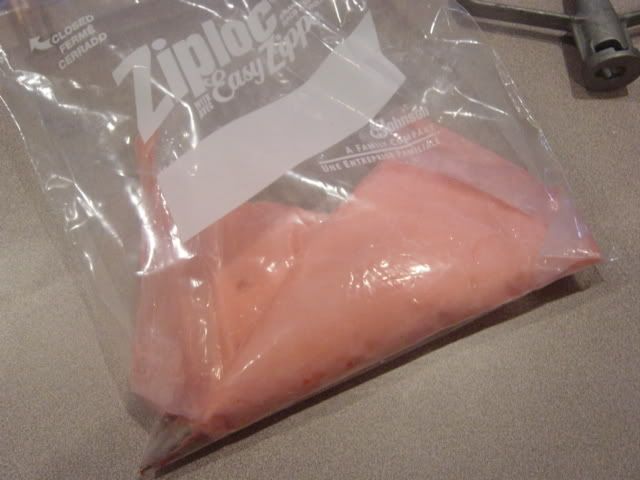 Sorry for the poor picture quality, I am not sure what happened, but I promise it really does work! Also this was my first attempt at freezing and I did not remove the tip. Do not make this mistake, the frosting had a metal taste, my second attempt with the tip removed tasted fine. 

For more kitchen tips visit Tammy's Recipes.