One thing I dislike about baking is measuring sticky items like shortening and peanut butter. Actually I don't mind the measuring, it is the clean-up I don't care for.
Here is an easy solution my mom taught me years ago. Take a glass measuring cup and fill it to the 1 cup line.

Then add your sticky ingredient until it displaces to the water to the measurement you need. So for example, if you needed one cup of shortening, fill the glass with water to the 1 cup mark. Then add shortening until the water reaches the 2 cup mark. If I only needed 3/4 cup I would add shortening until the water reached the 1 3/4 line.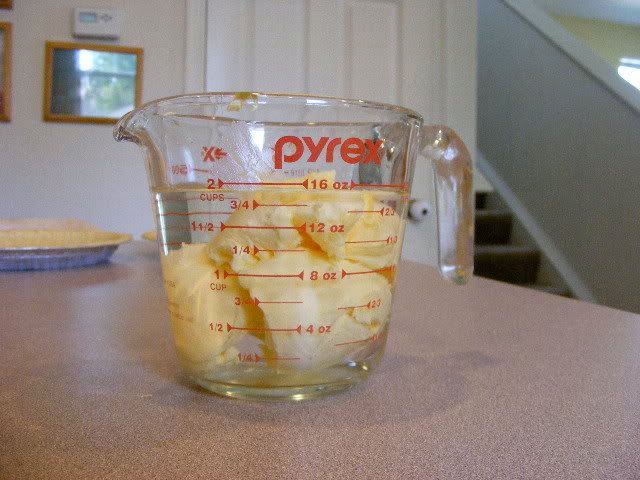 Then either scoop out your ingredient into your bowl, or pour the water out first and then add the measured ingredient to the rest of the recipe. Clear as peanut butter?
This makes clean up a snap because very little if any of the sticky ingredient will be on your measuring cup.