Apparently people want crock pot recipes, the Crock Pot Girls Facebook page went from 100,000 "likes" to 800,000 "likes" in a little over a week. Isn't that crazy? The page is updated so frequently I've had trouble finding any crock pot recipes, but all the activity on the page tells me people want to use their crock pot!
I've been using my crock pot for years and our family has several favorite recipes. I've linked to the recipes below as well as added a few of my favorites around the web. Before you start cooking be sure to read a few of my tips for crock pot cooking listed below.
You Don't Need a Fancy Crock Pot
I've had a basic crock pot
for years. It has three settings, warm, low, and high. It was inexpensive and it works great! If you have a family my advice is to skip the technology and buy a bigger crock pot, you'll always have leftovers.
In the Summer Put Your Crock Pot in the Garage
I've been telling people to put their crock pot outside for years, and they think I'm crazy but it works! During the summer the crock pot can heat up your house so put it on the porch or in the garage while cooking.
You Can Cook Frozen Meat in the Crock Pot
Although it isn't my ideal way to cook, I have often placed frozen meat in my crock pot. I add an extra hour (at least) to the cooking time, but using frozen meat does not affect the taste at all.
Not All Crock Pot Recipes Contain Cream of Mushroom Soup
I've heard many people say that they don't use the crock pot because all the recipes call for cream of chicken or mushroom soup. While many recipes do call for cream based soups most of my recipes do not! You can cook healthy food in the crock pot. 🙂
Start Your Meats on High in the Crock Pot
I can't remember where I heard this (it might have been one of you) but someone said to start all your crock pot meats on high. Apparently if you start it on low it takes a while for the crock pot to heat up and during the heating time bacteria can grow. Now, I'm not sure if I believe this or if it is scientifically accurate… but I'd rather be safe than throwing up so I started cooking all my meats on high for the first hour or so.
I've noticed no difference in taste, but cooking times are shortened just a bit.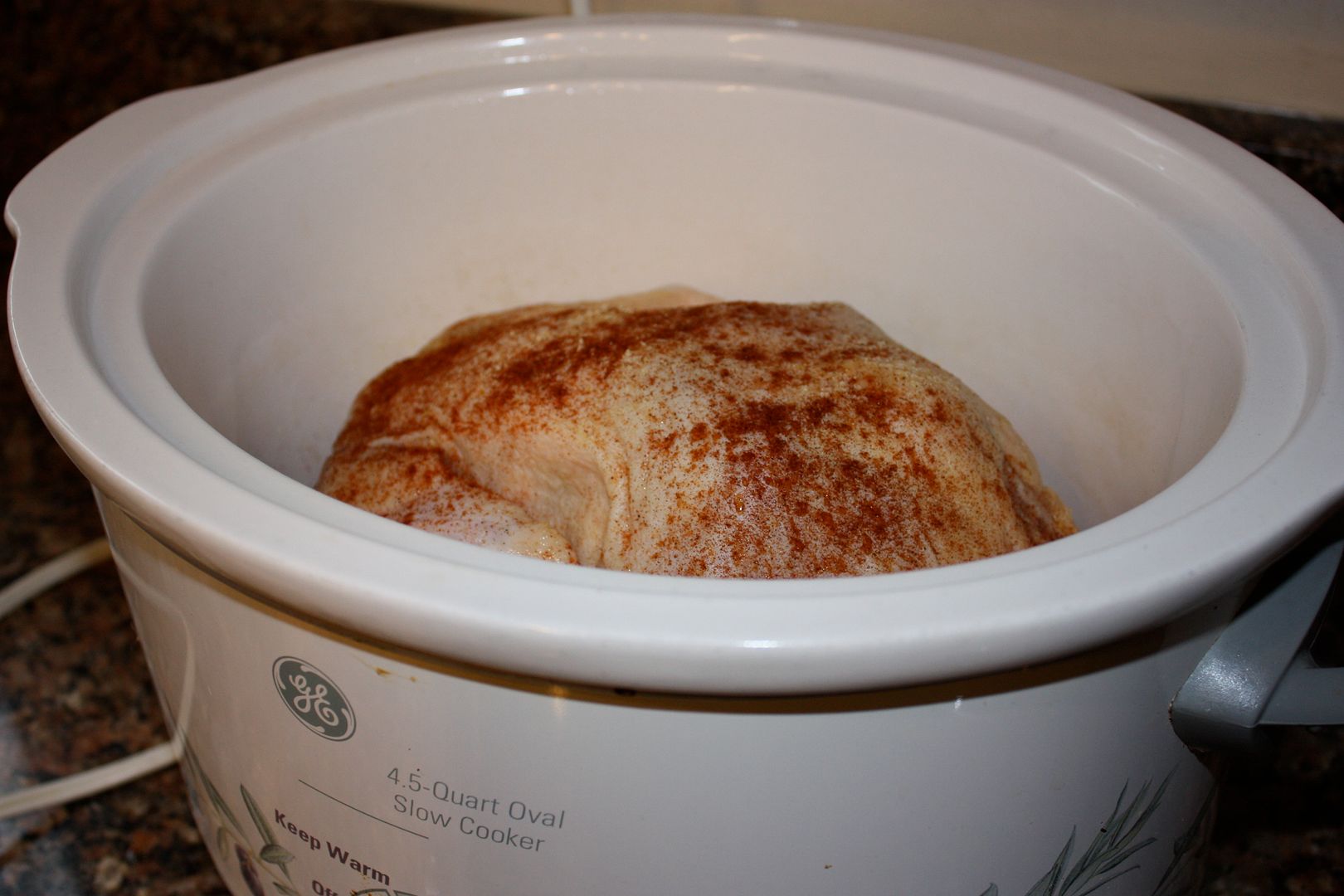 My Favorite Crock Pot Recipes