It isn't easy feeding 9 people every morning, but since what my kids eat for breakfast influences the rest of our day, it is important to me that they start the day with a good (usually) healthy breakfast. Feeding that many kids cereal is usually out of the question because my kids can easily go through 2 or 3 boxes in one meal, not to mention a gallon of milk! I wrote a few years back about the importance of a hot breakfast and I can see the difference in my kids' behavior and hunger level if they eat a hot breakfast vs cereal in the morning.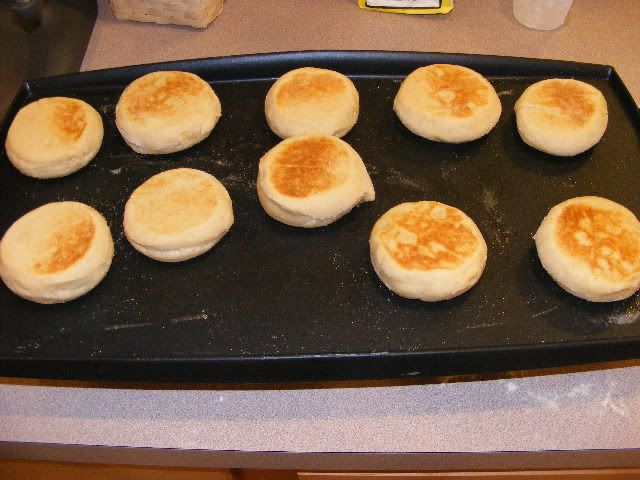 Here are five simple tips that help me get breakfast on the table every morning.
Menu Plan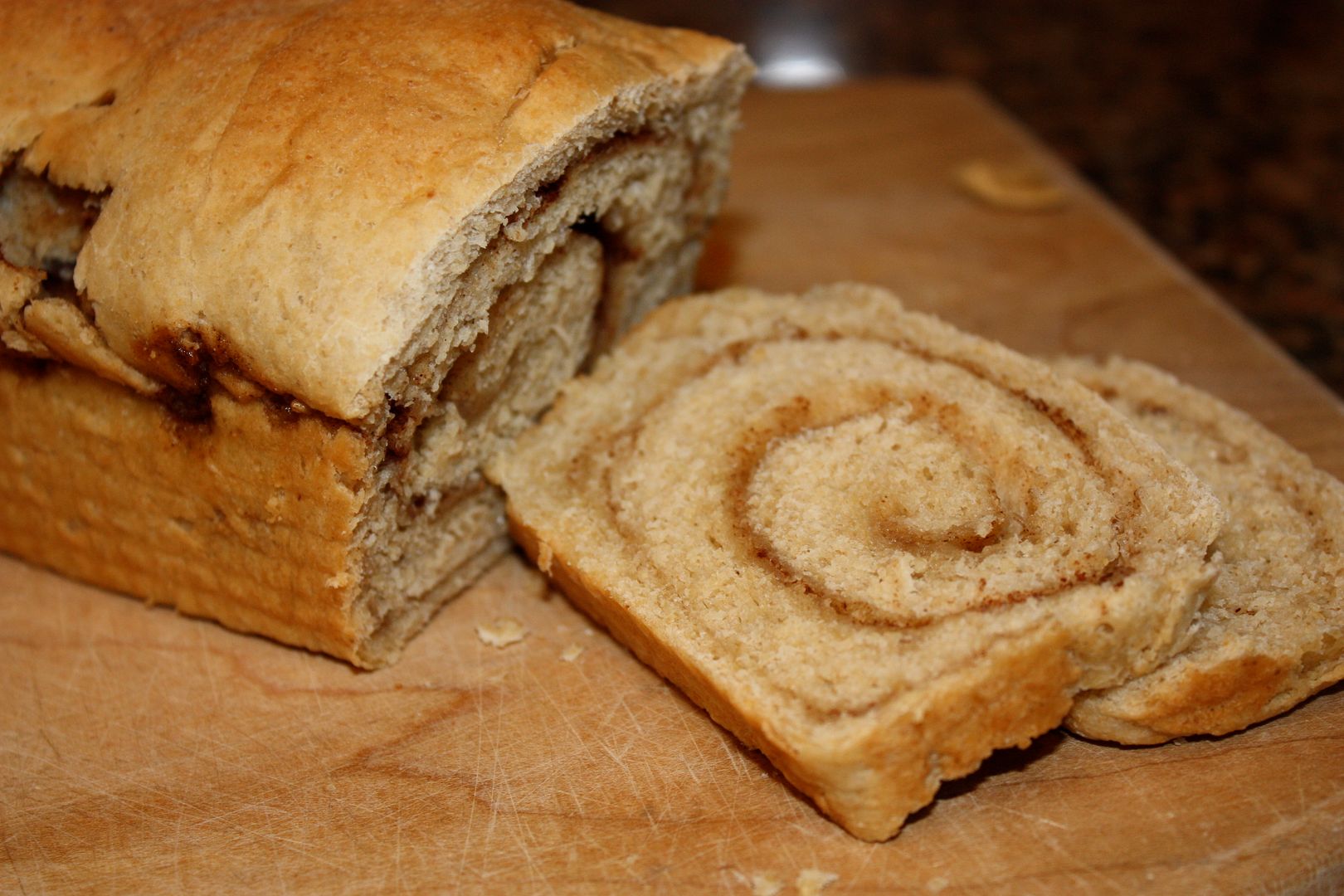 You knew this one was coming, didn't you? Every Sunday I sit down and plan a week of meals, and that includes breakfast. I make sure I have all the ingredients I need for breakfast before the week begins. This includes making sure we have enough syrup since pancakes and waffles are a staple around here. 🙂 I also make sure I have fruit prepared for them to eat with their breakfast (although they don't always want to eat it).
Make Ahead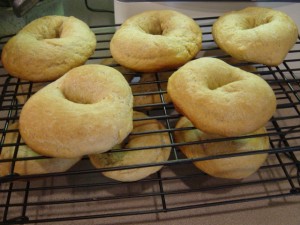 Whenever I make bagels, pancakes, waffles, French toast or biscuits I always quadruple the recipe so I can freeze the extras. These extras are used for mornings when we get a late start or need to be somewhere early and I don't have time to cook breakfast. There are also some great make ahead breakfast recipes that can be made the night before and put in the oven that morning to save time in the kitchen. A few of our favorites are freezer French toast and baked peanut butter oatmeal. Since I grind our grain to make most of our breakfast meals I try to do that the night before so I don't wake up the kids with the mill in the morning.
Involve the Kids
My older two children make breakfast twice a week. This gives me extra time in the morning to get things done outside of the kitchen. The other days of the week my younger children help make breakfast so that when they are older they will know how to do it by themselves.
Collect Breakfast Recipes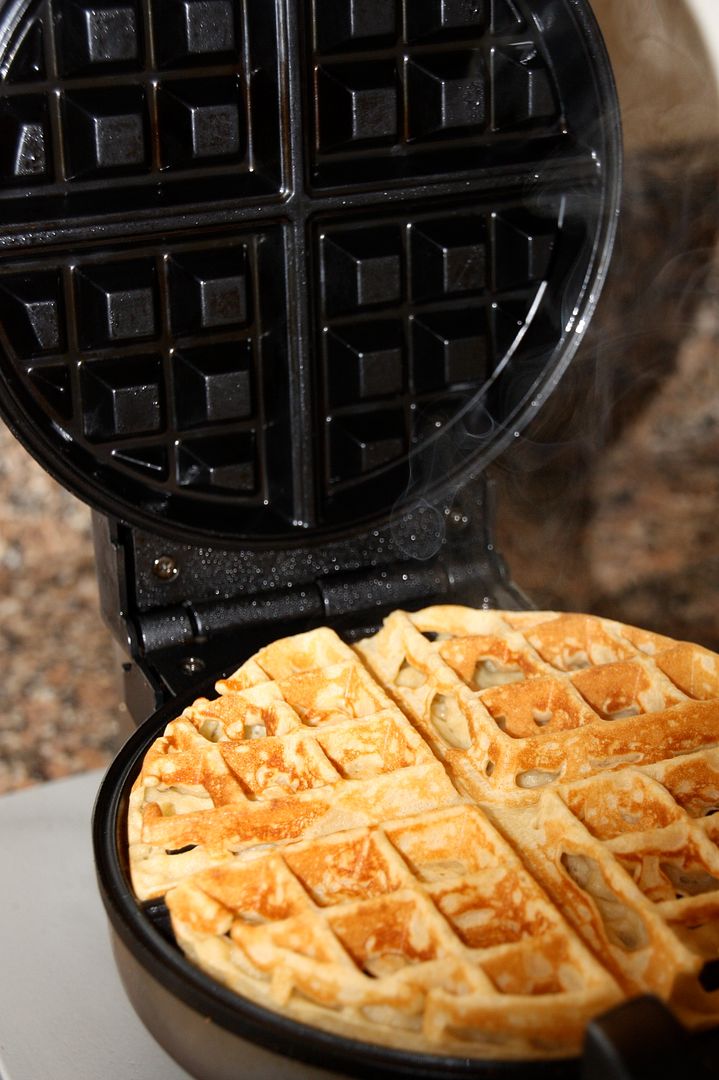 Having a variety of breakfast recipes keeps everybody happy in the morning. While I do have one or two kids who would be happy to eat waffles every morning, everyone else would like variety. I try to add a new recipe in the mix every few weeks and get feedback from the kids. If they like it, it is added to the breakfast rotation, if not we don't make it again and have an early lunch!
Stock up on Sales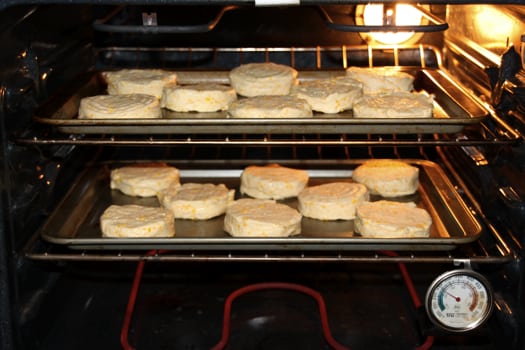 Do you see what is cooking in my oven this morning? Pillsbury biscuits that I purchased on sale for pennies a can. I also stock up on cereal when I can buy it for under a dollar a box. We usually have one morning a week that is on your own. This means everyone gets their own breakfast without mom's help. Usually that means cereal, oatmeal, eggs, toast, or leftovers.
Anyone who knew me 15 years ago would laugh at this post. I was the cereal queen! We often had 15 to 20 boxes of cereal in our kitchen at one time. Not only did we eat it for breakfast, we also ate it for lunch and dinner on occasion! As our family grew I realized I couldn't afford the cost or the behavior issues that came from eating Lucky Charms and Trix every morning so I learned how to make breakfast. I am thankful that our large family made me reconsider what I fed the kids for breakfast. My kids are less hyper and less hungry in the morning when they eat a whole grains, protein and fruit each day. While I can't say that we have kicked the Lucky Charms habit for good around here (who doesn't like marshmallows for breakfast every once in a while) it isn't the norm and I feel like my family has benefited from the change.
For more insight into what other large families do for breakfast visit Smockity Frocks, The Common Room, Raising Olives, and Life in a Shoe.