Last year I made a Barbie cake for my daughter's birthday. This year her little sister wanted a Barbie cake, but I needed to make a smaller version because I planned on serving cupcakes at our get together.
Making a miniature Barbie is cake is very easy and a great way to practice before you tackle the harder, more time consuming  full-sized Barbie cake.
First take an oven safe cereal bowl or small glass bowl and fill it halfway with cake batter. (Remember to grease the bowl before adding the batter)
Bake at 350 degrees until cooked through. I don't have a baking time because it really depends on the size of the bowl. If the top is getting brown, cover with foil and continue baking.
Remove cake from bowl and when cool, slice off the puffy part on the top.
Flip cake over and place the piece that was cut off on the top of the cake. You might have to trim the edges so it matches up.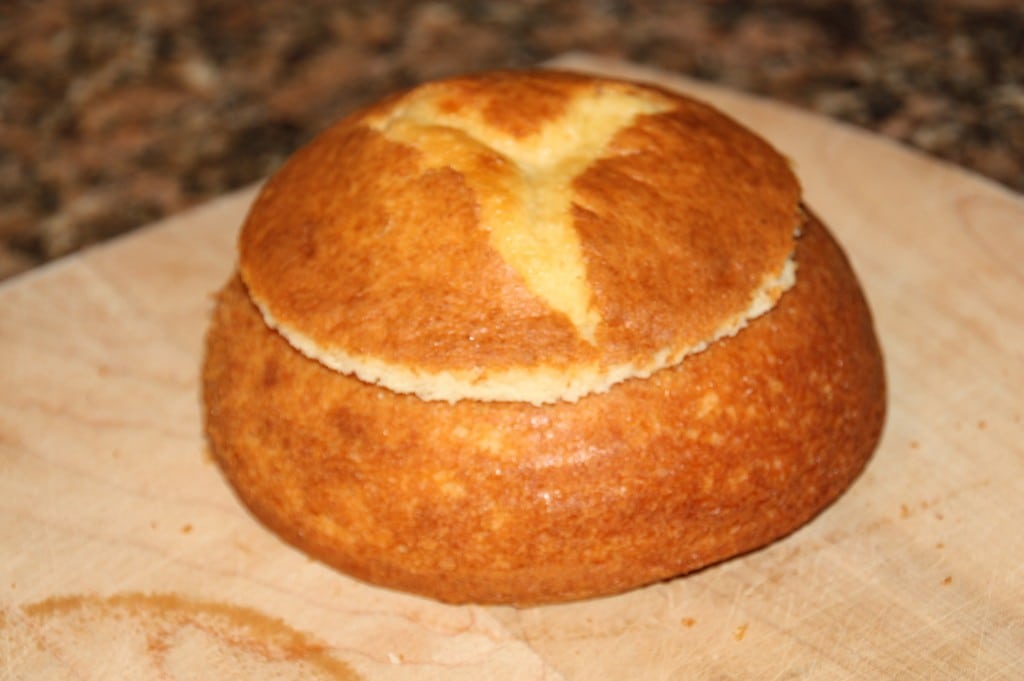 Frost a crumb coat on the cake, then place in the freezer for about 15 minutes.
Insert a Polly Pocket doll or other small doll and then frost with a final coat. Decorate to your liking.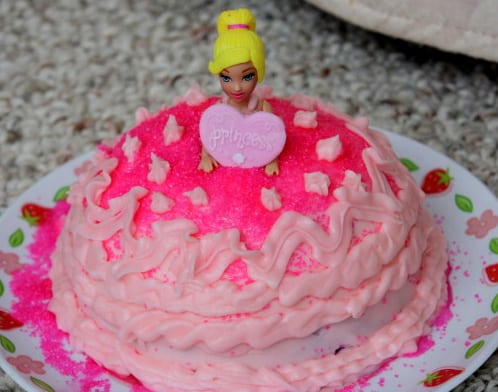 The birthday girl helped with frosting her very own cake!
If you want to see specifics on how I made the bigger Barbie version of this cake you can view my Barbie Cake video tutorial.
This post is linked to Life as Mom.