Since I don't have a recipe to share, I thought I would share some lemon photos. We picked two bags from our tree and still have a tree-full left over. I thought pictures of my kids with lemons is better than pictures of my bloody hands, you all neglected to tell me that lemon trees have thorns. 🙂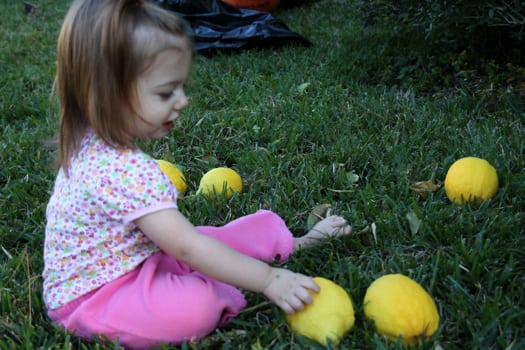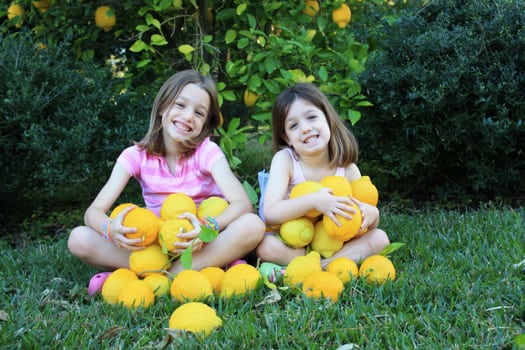 Time to share your recipes. If you have a blog please link your lemon recipe post, not your blog homepage. If you don't have a blog you can leave your recipe in the comment section. If you have more than one lemon recipe, feel free to link up a second or third recipe. Please link back to this post so more people can participate.
One random recipe participant will win a $25 Amazon.com gift card.