I love meals that contain all the food groups, it makes dinner so easy!
If you are looking for a recipe that doesn't use cream soup, then I've shared a "cream soup free" tuna casserole here.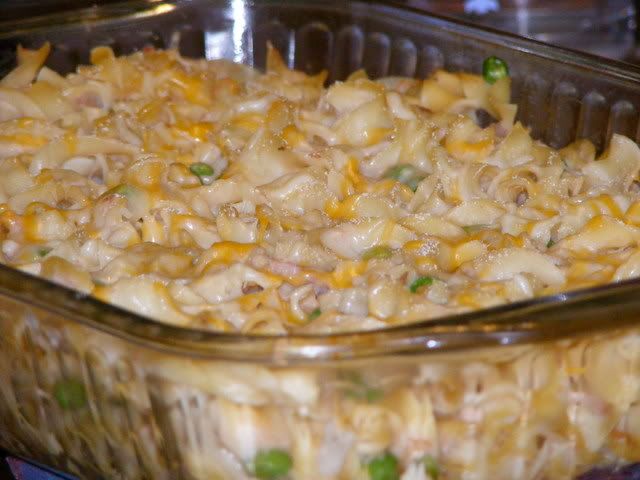 Tuna Noodle Casserole
Ingredients
2 cans tuna  $0.70 can
1 can cream celery soup  $1
8 oz frozen peas  $0.45
(optional) shredded carrots, zucchini, or other veggies  $0.50
1 bag egg noodles $1
garlic powder, minced onion, salt, pepper, and red pepper flakes to taste $0.30
1/2 cup shredded cheese $0.75
Boil egg noodles according to directions. While noodles are boiling drain tuna and mix together tun, soup, peas, veggies, and seasonings.  Drain the noodles and mix in to the tuna mixture. Spread in a 9 x 13 pan (which has been sprayed with non-stick spray). Bake covered for 25 minutes at 350 degrees. The last five minutes remove the cover and top with shredded cheese (we prefer cheddar).
This meals serves 6 to 8 adults.
Total cost $5.40