I am sure most of you have already figured this out, but since I just learned this trick over Thanksgiving I thought I would share.
I love making pies, but sometimes have a difficult time transferring the crust to the pan. Then I saw my friend use this easy technique, and the best part is that it works with those finicky whole wheat crusts too!
Roll out your crust.
Then roll your crust around your rolling pin.
One your crust is completely around your rolling pin you can pick up the pin and lay it over your pan.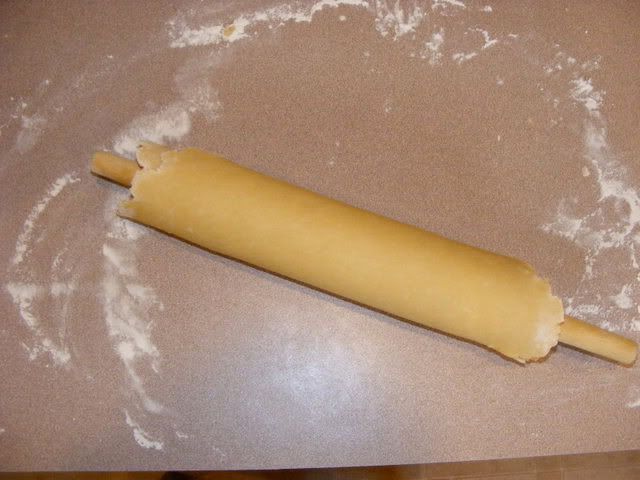 Then roll the crust off the pin.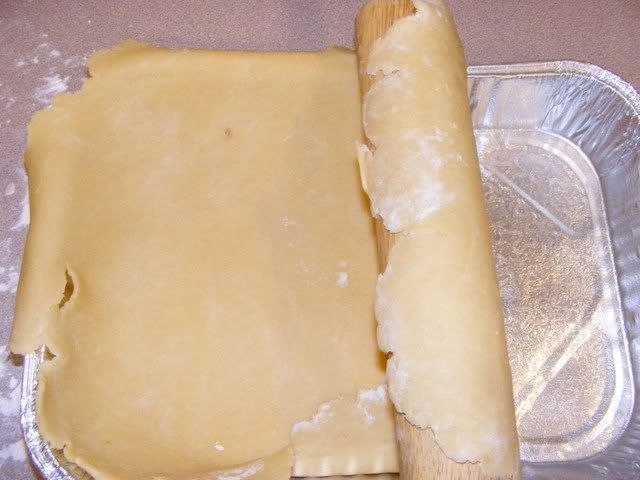 You can find my non-healthy, but never fail pie crust recipe here.

For more Kitchen Tips visit Tammy's Recipes.