A lapbook is one of my favorite ways to make topics "stick" in my kids' brains.
When I posted a picture of our Oceans lapbook on my Facebook page. I assumed everyone was familiar with lapbooking but apparently that is not the case.
I'm excited to share how lapbooks helped our homeschool, because even my adult children get nostalgic when I pull out their old lapbooks. Plus I have the opportunity to share some awesome lapbooks created by real life moms (not some fancy publishing company), and hopefully convince a few homeschoolers to try one of our favorite learning tools.
What is a lapbook?
In Happy Homeschool terms, a lapbook is a really cool hands-on method of teaching your children about anything! You don't have to be a homeschooler to use a lapbook to teach your kids. Anyone can make one to help reinforce ideas your kids are learning at school, extra curricular activities, or church projects.
I love them because my kids seem to remember lapbook learning activities better than read alouds or worksheets.
According to Squidoo, lapbooking is defined as:
…making mini-books covering details that you've studied. After making a variety of mini-books about a larger topic, all the books are put together in a large folder. The finished product is called a lapbook because it's large and covers your lap.
Lapbooks take on many different shapes and sizes, it just depends on how creative you are or want to be. We use manila folders and colorful card stock to create our lapbooks. I'm not the most crafty person in the world, so I stick to the basics.
To make the outer cover open the manila folder then fold each side into each other. It should look like one of the tri-fold boards the kids use for the science fair.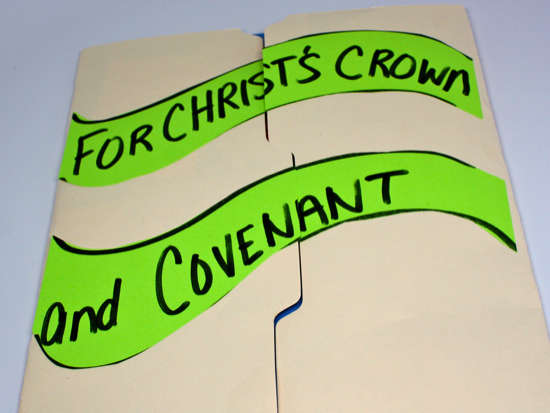 Inside the manila folder you can glue or staple card stock to make "pages" or pockets for additional space.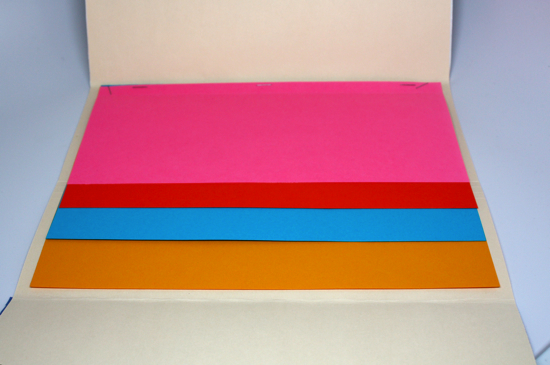 One thing I needed to learn when using lapbooks in our homeschool was to let it go. (Cue Frozen) Your child's lapbook shouldn't be perfect! If you do the work, they aren't learning anything. I had to let go of my perfectionist tendencies and allow my children to make less than perfect lapbooks so they learned the concepts in the book.
I had to let go of perfection and realize that when my kids did the lapbook work they were learning. When I did all the lapbook work to make it "perfect" they didn't learn much at all.
That being said, I did benefit from using free templates to create the lapbook interiors.
Once the lapbook has been created it is time to start filling it with information. I once thought lapbooks were for science or history, but I quickly realized lapbooks reinforce any subject!
After years of eyeing it at homeschool conventions I did purchase The Ultimate Guide to Lap Books, but other than that I found all my lapbook resources for free on the internet.
If you are looking for inspiration to start lapbooking I've included photos of a few of our lapbooks as well as some reader submitted lapbooks to get your creative juices flowing.
Lapbook Examples
After I realized that lapbooks weren't only for science and history, we started using them for all our subjects. This lapbook was used with Discovering Jesus in Genesis
for our bible lessons. Each day we read one lesson then create a mini book, symbol, or other small craft to put in our lapbook.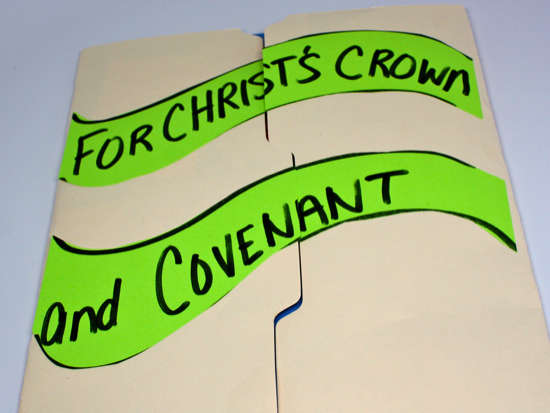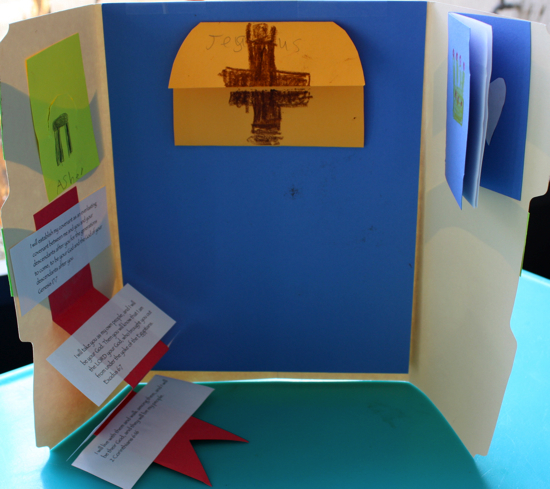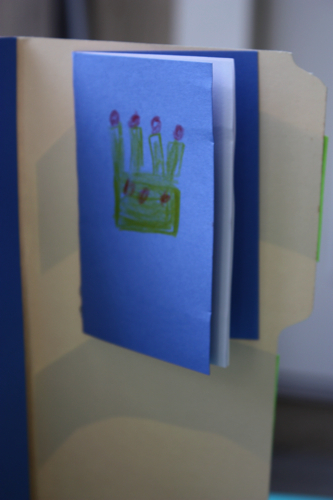 Remember all those leftover scrapbook supplies you have in your closet? You can use all that themed paper in your lapbooks. This is our Oceans book, I used a manilla folder for this book too, but I turned the book so it opens to the top and bottom not the sides.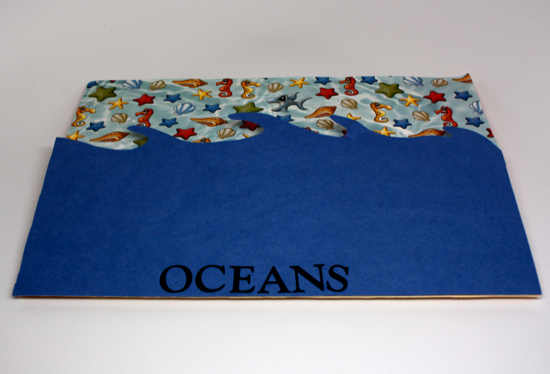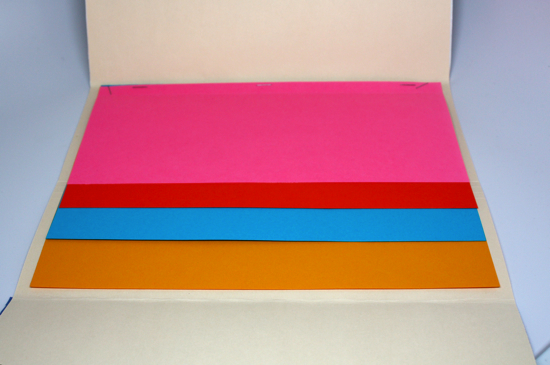 This weather lapbook is from Mrs. Jone's Creation Station. 
Our summer cloud science experiment would be a great addition to this weather lapbook.
Tina used a legal size folder for this anatomy lapbook. Lapbooks aren't only for younger kids! Even high schoolers can make them.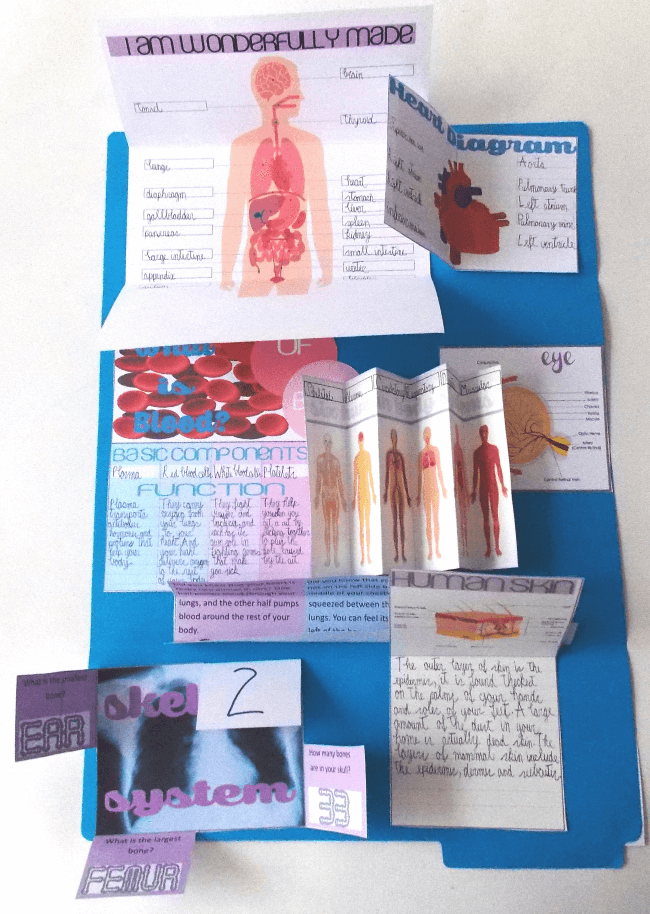 You can get the printables free for this human body lapbook at Tina's Homeschool. Don't forget to check out our virtual anatomy study resources too.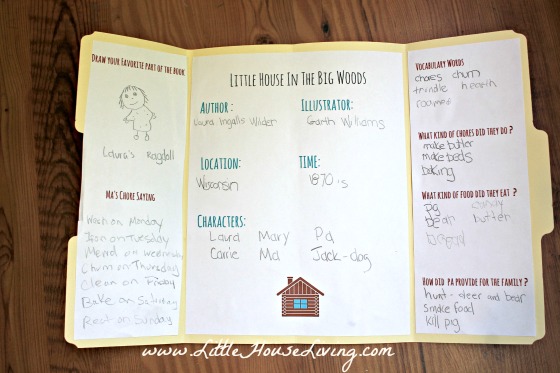 Lapbooks are a great addition to your homeschool read alouds. You can find the tutorial for this Little House in the Big Woods lapbook over at Little House Living.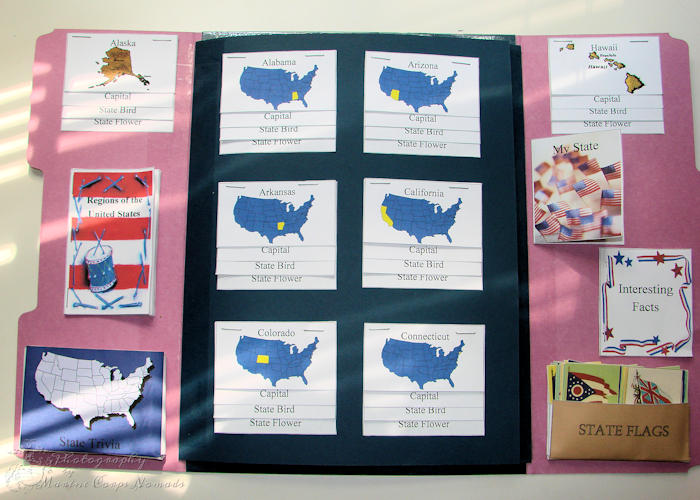 My (free)  State Notebooking pages would be a perfect addition to this US lapbook shared by Marine Corps Nomads.
Reader submitted lapbooks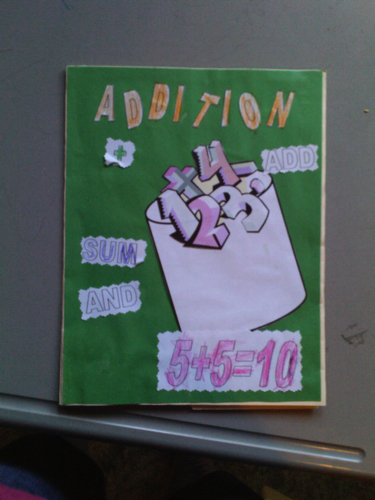 Jennifer used a lapbook to reinforce addition for her younger children.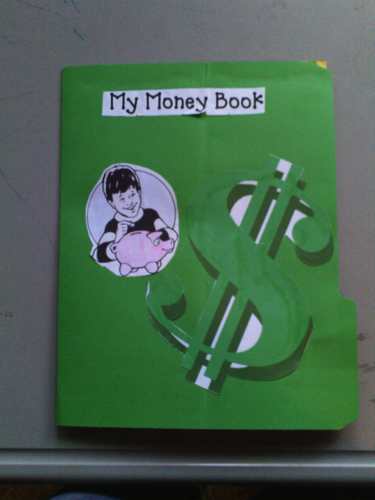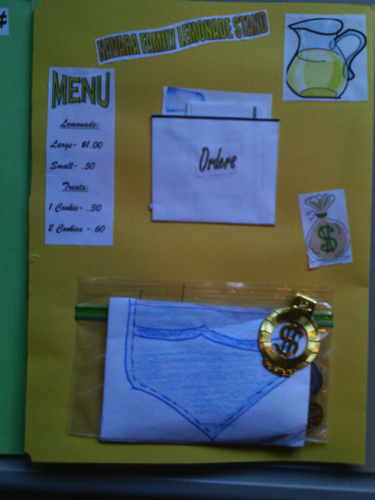 Money lapbook (from Jennifer)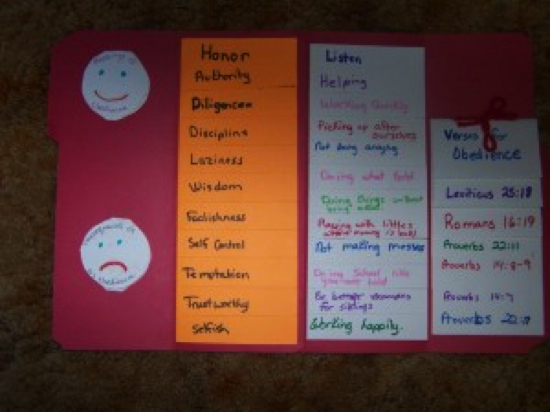 Obedience Lapbook  (you can see the whole tutorial on Peace Creek on the Prairie)
Opera Lapbook (from Jimmie's Collage)
Eclipse Lapbook (from Jimmie's Collage)
As you can see from these examples, the possibilities are endless! If you would like more lapbooking resources check if your local library has The Ultimate Lap Book Handbook
. I finally bought a copy this year and reference it often.
You can also find numerous free lapbook resources online.
Lapbook Lessons:  A free site that contains a wealth of resources including templates, resources, printables, and entire projects. The only problem with this site is that it doesn't display properly in Chrome or Firefox.
Homeschool Share:  This is another free site with tons of resources. Free templates and entire projects are available to download.
You might also enjoy: