The following is a post from contributing writer Lauren. 
This month's homeschooling theme is: Bugs!  If you are participating in the theme this month, download this bug-themed worksheet set to use with your Kindergartner – Second Grader.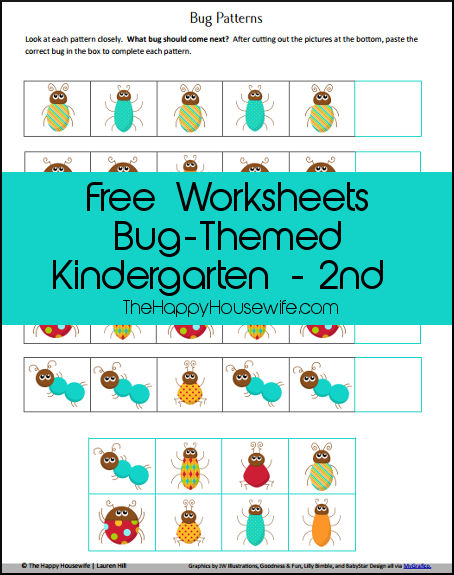 In this bug-themed worksheet set you'll find:
Practice the Letter B – Choose the other animals with the same /b/ sound; identify B and b from the letter jumble; practice writing B and b
Bug Patterns – In this cut & paste activity, determine which bug comes next in the pattern.
Scissor Skills – Practice scissor skills by helping the bug find his buggy friend.
Bug Math – Identify (with bugs of course) if the addition/subtraction equation is correct.
For more Bug Unit Study resources, visit the Bugs May Book List (with printable library list) and the Bugs Pinterest Board.