Are you a last minute shopper? I try to shop early, but with the busy-ness of December, I'm always scrambling for last minute gift ideas. Especially for teachers, kids' friends, and the family member that drops in unexpectedly.
Instead of scouring the drug store shelves on Christmas Eve, here are some thoughtful gifts that will impress anyone on your Christmas list.
Last Minute Gift Ideas
Y'all know how much I love Amazon Prime. Depending on where you live, you can get same day delivery of thousands of items. Last year my husband had gifts delivered on Christmas Eve that he ordered that morning. If you have Prime, same day delivery can be delivered for free.
Photo Gifts
Photo gifts are probably my favorite gift to give and to get. Thanks to same day printing at Walgreens and CVS, gifts like photo books and posters can be ordered and picked up the same day! Last year I gave posters to some of my children with their "year highlights."  Even most cell phones have a high enough resolution for photo posters and gorgeous photo books. I created this football poster for my son of highlights from his season.
Grandparents and kids love photo albums and they cost less than $30! These posters and books are easily created online. After you create your project it's easy to order and pick it up the same day. Currently Walgreens is offering 30% off its photo books, which makes it a thoughtful and affordable gift!

Homemade Gifts
It's a common misconception that you need to be crafty to create beautiful homemade gifts. However that's simply not true! Homemade gifts can be as simple as creating a movie night basket or as complicated as a homemade easel. You probably already have items needed to make handmade gifts in your house right now.
These coffee bean candles are a great example of a gift created from items you probably have at home. All you need are coffee beans, a glass container (or mason jar) and a small votive candle.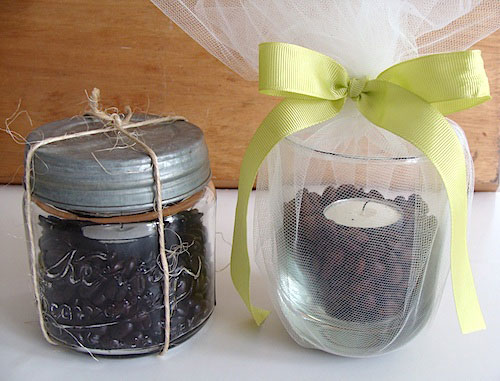 Gift baskets are another fun homemade gift you can put together on a moments notice. I prefer themed baskets (like movie night, s'mores, bbq kit, ice cream party etc). These baskets can be assembled quickly with items from the grocery store.
Subscriptions
We LOVE subscription boxes at our house. Many subscription box companies offer gift subscriptions for three to six months. Currently my twelve year old is enjoying Stitch Fix Kids and when my kids were younger they loved Zoobooks magazine. (Currently offering a buy one get one through the holidays.)
My teenager had a BoxyCharm subscription for several months last year and loved getting to try different kinds of make-up and beauty products.
Another very practical subscription for a busy mom is meal planning. There are lots of great options out there- but I love FreezEasy. Make something practical, like a meal planning subscription fun by wrapping the subscription with pretty dish towels or an apron.
The Gift of Food (Sweet Treats)
Food is one of the simplest and most inexpensive last minute gift you can give someone. Most people I know love homemade goodies and treats especially when they don't have to do the work of making them! I usually keep treat bags or boxes in my pantry for these last minute gifts. My favorite gift to give is my 10 minute never-fail fudge, but here's a list of over 50 Christmas desserts that make amazing gifts.
The packaging can really make a homemade sweet treat stand out, so make sure to use festive ribbon or a cute basket for the treats.
Gift Memberships
Gift memberships are a great last minute gift idea, but they are a great idea in general. For many years I would look around the house at the bins and bins of Legos and Barbies and cringed at the thought or more toys coming into our house during the holidays.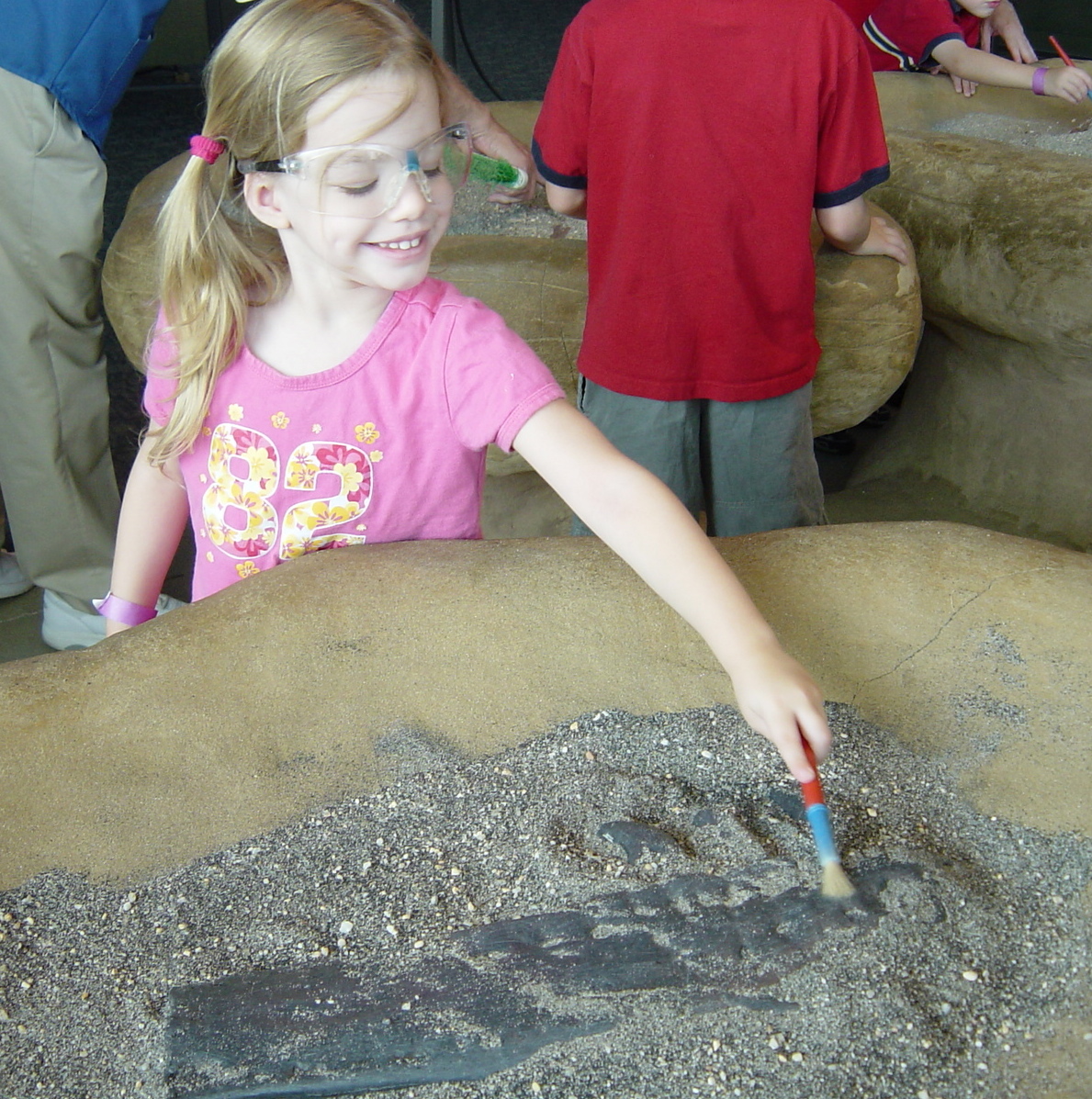 I often asked our family to purchase our family a membership to the local aquarium, theme park, or museum. We LOVED these memberships as gifts because we could use them all year long and my kids never grew tired of going on field trips. Most memberships can be purchased online and printed out immediately making them a great last minute gift.
Cash
I'm not a huge fan of giving cash as a gift, but I know my young adult nephews prefer it over most everything else. The nice thing about cash is that you can stop by an ATM and get cash any time of day or night. If you are giving cash as a gift check out these creative ways to give cash as a gift.
Coupon Book
Coupon books are a great last minute gift for your children to give. They can fill out the book with "gifts of service" that they will give throughout the year. It can be anything from breakfast in bed to washing the car or mowing the yard. Get your free printable coupon book template here.
Children's Artwork
If you have children, you probably have stacks of their artwork in your home. For years I framed their "best" work and displayed it proudly around the house. As my kids have grown older, their artwork is definitely gift worthy!
Not only are you sharing your child's talent with another friend or family member, you are keeping the amount of artwork in your own home to a manageable level. As my high school children take art classes I have them bring home all their work at the end of the semester and save to give to family and friends.
Throughout the year stock up on frames when they are on sale so you can quickly frame a child's piece of art and give as a last minute gift.
Regifting
We all have items in our home that we've never (or barely) used. Many times these items are brand new and still have the tags on them. There's nothing wrong with regifting these items if you know the recipient will appreciate them.
When regifting it's important to not give the item back to the person who gave it to you (we've all done it, right?). Here are some tips on how to give "used' gifts
Consumable Gifts
We all have that person who is hard to buy for–the one who already has everything they need and then some. For those people, one of the nicest gifts we can give them is a gift that they can use. A consumable gift doesn't add to the clutter in their home, and it will never collect dust. Here are some gift ideas as well as how to save on consumable gifts.
Consumable Gift Ideas:
Note Cards and Stamps
Centerpiece or Live Wreath
Tickets to the Symphony or a Concert
A Round of Golf
Tickets to a Play or Ballet
Tickets to a Sporting Event
Lift Tickets
Movie tickets
iTunes Gift Card
Gym Membership
Spa Treatments
Consumable Gifts
It is fairly easy to save money when making baked goods, homemade candy, and other food gifts because the grocery stores are running great sales on the ingredients required to make these items.
Here's a list of 50 Christmas Desserts, many of which would make great gifts.
Costco often has gift card and ticket bundles on sale for less than the face value of the gift cards. I have found great deals on gift cards for See's Candies, movie tickets, and season passes to a local ski lodge at my Costco.
Target and Best Buy often have sales on iTune cards. In past years, I have been able to pick up a package of 3 $20.00 iTunes cards for $50.00.
Many of the grocery stores offer cash back on your next order when you buy a certain amount of gift cards. Make a list of all the people that you want to buy gift cards for, and then buy them at the same time when your grocery store is offering a cash back deal.
The local deal sites are a great way to find deals on concerts, events, spa treatments, and sporting activities. If you haven't done it already, sign up for Amazon Local, Groupon, and Living Social. You can buy most of the deals that are offered on the local deal sites as a gift for someone else. If your family doesn't live in your area, you can ask to be sent emails for their area from the local deal sites and buy them tickets to an event in their home town.
No matter what last minute gift idea you come up with, remember it is always the thought put into a gift. You can give thoughtful gifts, even if you are putting them together on Christmas morning.