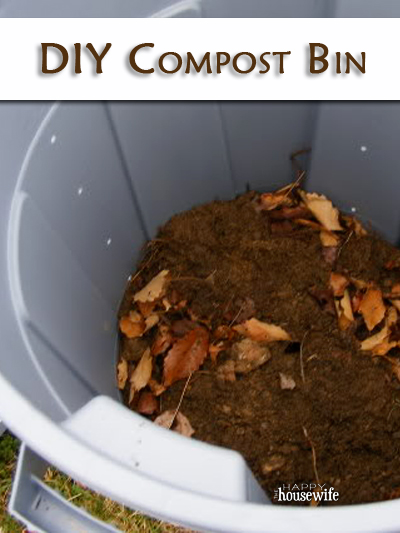 In an effort to live a little "greener" I decided to make my own compost bin. Since I am on bed rest, I had to rely on my trusty helpers to accomplish this project. I searched the internet for several weeks trying to find the easiest and cheapest way to make a compost bin, and finally came up with this idea.
You will need:
1 Trash can with lid
1 Drill
2 Bungee Cords
Kids that like to roll things around the yard
I do not recommend making this inside, unless you have to sit in your bed to take the pictures.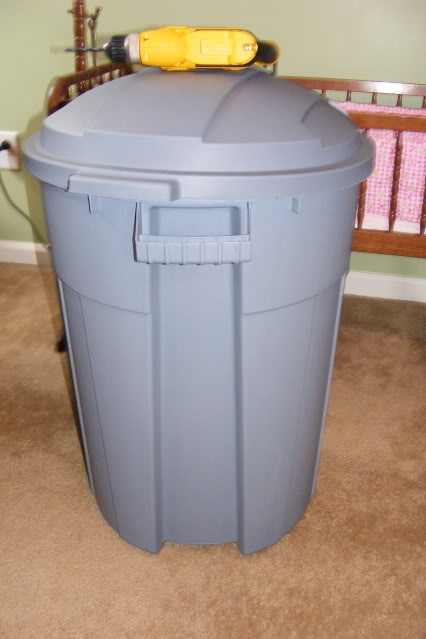 Using the drill, drill holes in the garbage can. We decided to drill 4 or 5 holes on each "side" and bottom of the can. ( I realize circles don't have sides, but I hope you understand what I mean) After consulting with several readers, I would drill 10 to 15 holes on each side. The more air the better.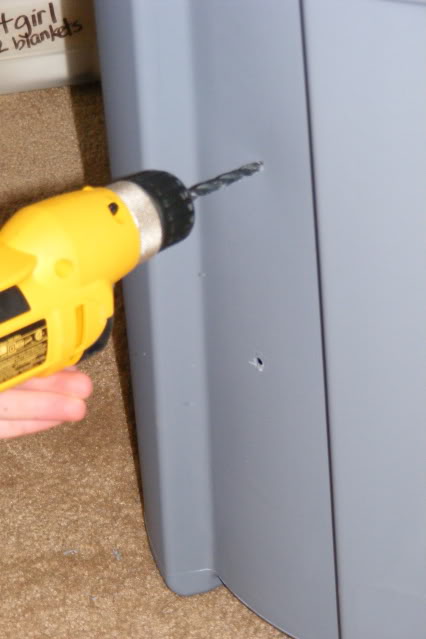 It helps to have one person drilling and another person holding the can steady.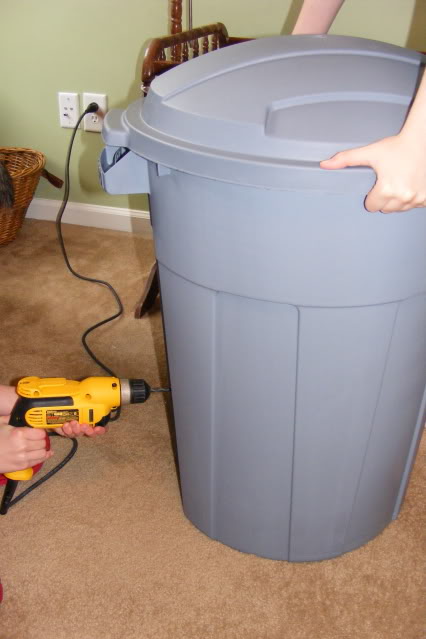 When you are finished it should look like this.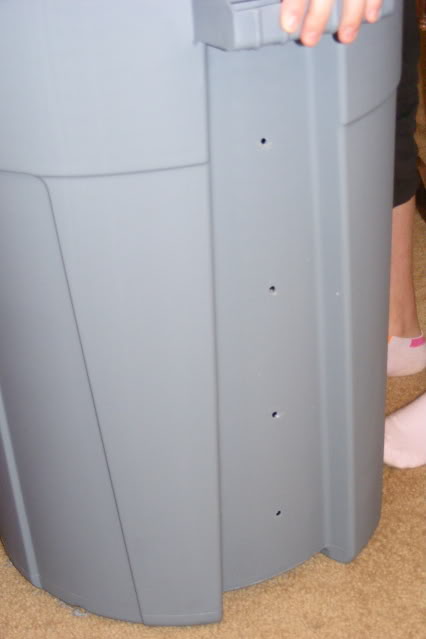 Then drill several holes in the lid.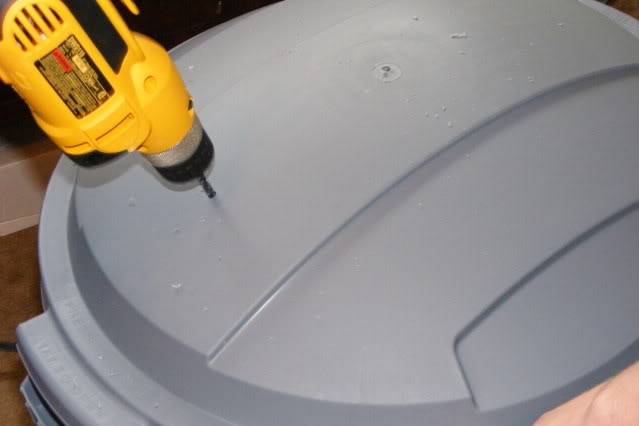 Once you are finished drilling all the holes fill the can about 1/3 full with grass clippings and leaves. Then spray them with a little water so they are damp.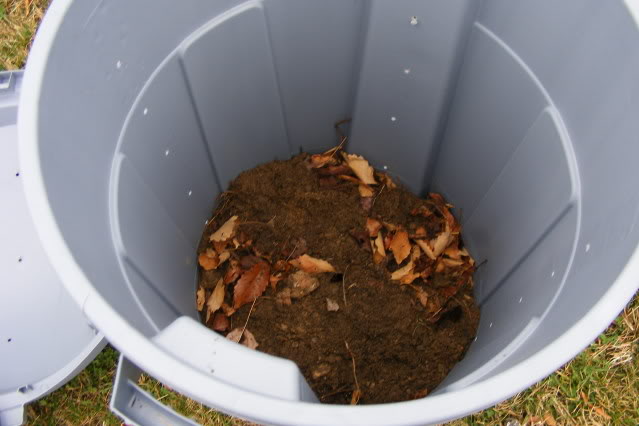 You can then begin adding your kitchen waste. Here is a list of things you can add to your bin.
Keep your lid secured on your bin, we used bungee cords.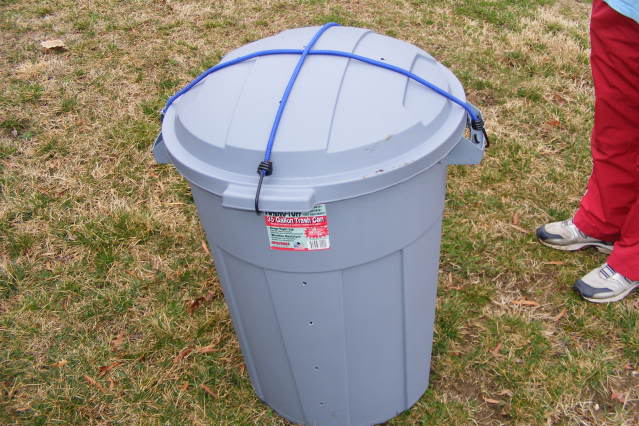 Every few days have your helpful children roll the bin around the yard to mix things up.
Store your bin in a sunny spot to help break things down quicker.
Total cost of this project: About $15 for the can, the bungee cords were in the garage.
Total time spent: Less then 30 minutes including clean-up.
Disclaimer: The pregnant lady on bed rest was not harmed nor did she get out of bed during the making of this bin. All work was done by children in accordance with Maryland child labor laws.
This post is linked to the Ultimate Garden Link Up.
More Frugal Gardening Ideas: