While visiting a friend last weekend, I learned a money saving homeschool tip. Many moms I know will take their workbooks to Office Depot, have them unbound and then put each page into protective covers. This allows multiple children to use the same workbook. I have always liked this idea, but was too lazy to go to the store and then put 300 + sheets in protectors.
My friend discovered a way to simplify and reuse. She cuts a slit in one page protector and then slides that protector over the page her child is using. The child can then "write in the book" using a dry erase marker. The child writes in one color and the mom corrects in another. The next day the sheet is cleaned off and moved to the next page! Brilliant! I plan on using this with our Wordly Wise and Easy Grammar workbooks this year. With 6 kids this will save our homeschool a significant amount of money on curriculum.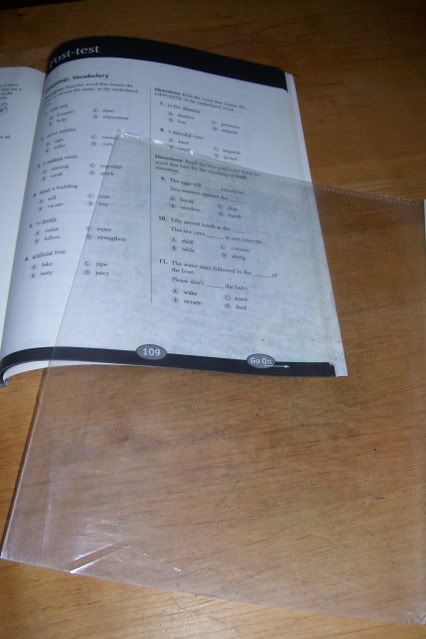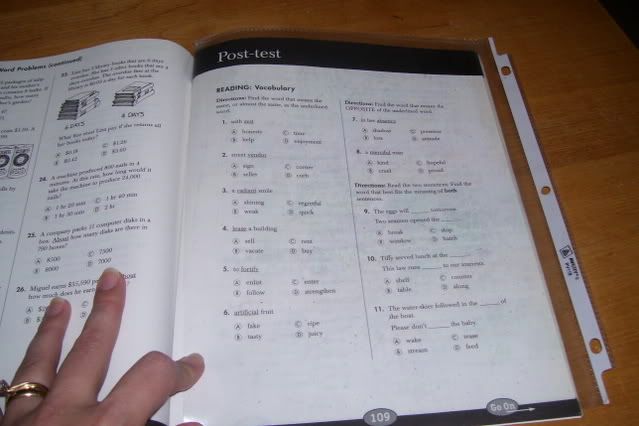 As I was typing this I realized that this page protector would also work great in the kitchen. Just slide the protector over the page in the cookbook you are using. This will keep your recipe clean and stain free.