We started a fun and frugal school project this week. We are studying birds this year in science, but even if you aren't this would be a fun project to work on.
First we hung 3 different bird feeders.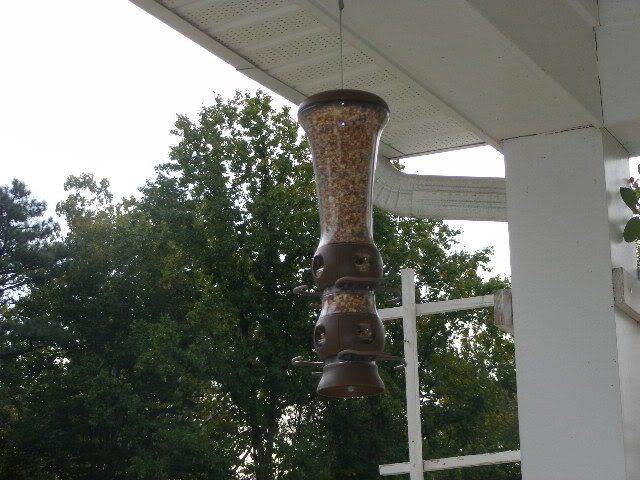 Sorry, I didn't take a picture of the last feeder (it is a hummingbird feeder).
Then the boys drew a picture of each feeder on a piece of paper.

Over the next several weeks we will watch the feeders and keep track of which birds come to each feeder. The boys can either draw a picture of the bird under the correct feeder or write the name of the bird.
This experiment has several benefits. First, the boys will be able to learn more about birds. They will identify birds as well as learn to draw them. They will also find out which birds are attracted to the different feeders. If they find a favorite bird they will know which feeder to watch closely.
If you don't have a bird feeder you can make one with a pine cone and peanut butter. You can make another feeder with a juice bottle. These feeders are easy and cheap to make and your kids can help you. My kids love bird watching and this is a great way to make school fun.