I have to apologize in advance for the slew of review posts that will be coming this week. I had planned to spread them out over the next two weeks, but with the technical difficulties I experienced this week these posts are now going to be coming daily. Don't forget next Friday is the Homeschool Curriculum Review Roundup. We have over 80 reviews submitted already! Get a jump on your summer planning by checking them out next week.
Several years ago I discovered a reading program called Phonics Pathways
. It was the key to getting my child, who is dyslexic, reading fluently. While Phonics Pathways taught him to read, he would still get overwhelmed when he came to a "big" word or long sentence. He wanted to give up before he even started.
Then I discovered Reading Pathways (formally titled Pyramid). This book was the key to building confidence in my very reluctant reader. Suddenly large imposing words were small, easy to read words. Long sentences were broken down into bite sized pieces that didn't cause his eyes to glaze over when he looked at the page.
Several years later our third child is starting Reading Pathways. This little guy has also struggled with reading, although not to the extent that his older brother did. He begs to read from his Pathways book each day. Usually it is sitting on the table waiting for me even before we eat breakfast.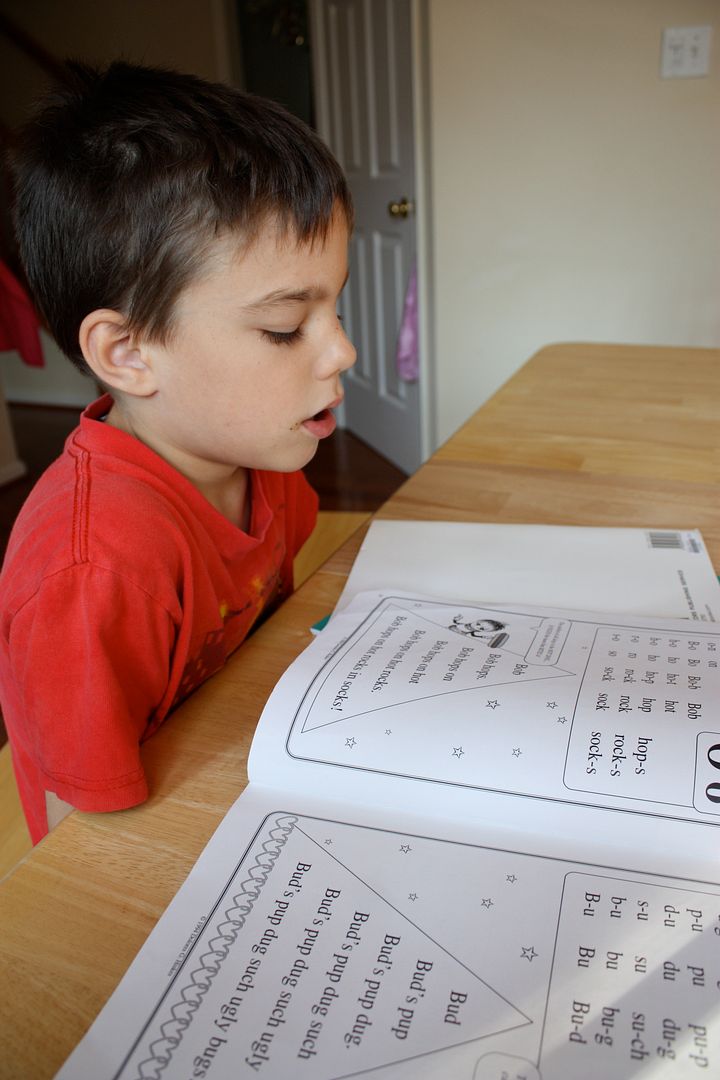 The concept of the book is very simple. Large words are divided into smaller sections which are read by the student and then read all together. Sentences are presented in one and two word segments. The child reads the segments, and every line adds another word or two. By the time the student gets to the bottom of the page they have read a 10 to 15 word sentence.
I love how this program builds confidence in young and / or struggling readers. It has been a great supplement to our phonics program. You don't have to homeschool to use this program. One page takes less than 10 minutes, so it would be a perfect after school activity for those kids who need a little extra help in the reading department.