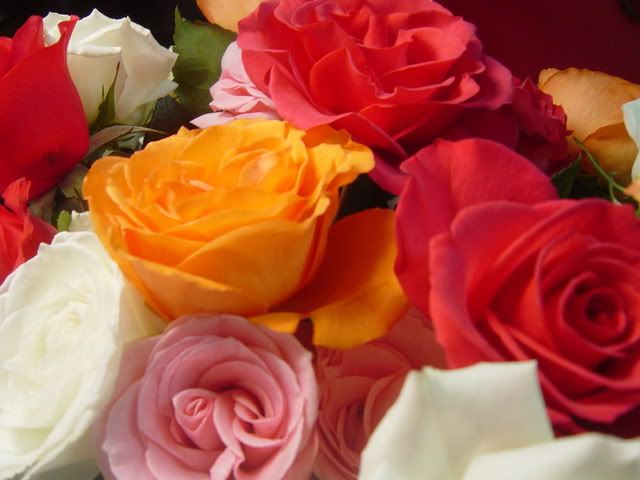 Are you looking to save money on Valentine's Day. Here are my favorite tips for creating a meaningful and frugal Valentine's Day without looking cheap. First, I am not a huge fan of Valentine's Day. Actually, I am not a fan of many holidays due to the tremendous commercialization we experience in this culture. It is easy to spend $100 on flowers, candy, dinner, babysitter, and for what? Many who read this are trying to save money, but the pressures to spend on this holiday are enormous.
If you don't bring home flowers or chocolate on February 14th, then you must not love me….
If you really loved me, you'd max out your 401K….
If you must buy flowers, shop Costco or Sam's club. They have beautiful bouquets for around $10. They also come with a one-week guarantee. If your flowers don't last a week, you can return them to the store for another bouquet!
The Valentine's Challenge
First decide to celebrate Valentine's Day on February 19, 20, 21, or whenever, just as long as it is after Valentine's Day.
Then decide on a set amount of money, for example $10.
Now for the challenge, see how much candy, trinkets, cards, and other treats you can get for $10 or less. Most stores have everything marked down at least 50% on February 15 and the prices keep dropping as the days go on.
Then on your Valentine's Day, you and your spouse can trade gifts and admire each other's frugality.
Unromantic, maybe…. but think of how much fun you will have bargain hunting. And all the money you save can go in your Roth IRA, towards paying off a credit card, or in a college fund for your kids.
Cheap Date Night Ideas
If money is tight this year here are a few ideas for a cheap date night on Valentine's Day!
Popcorn and a Movie
Check out a movie from the library, pop a big bowl of popcorn and watch a movie after the kids go to bed. No babysitter costs and popcorn is cheap! There are still some free RedBox codes on specially marked boxes of Orville Redenbacher's popcorn so look for them to get a free movie from RedBox.
Dessert and Window Shopping
Many cities have a part of town just perfect for window shopping. If your kids are older (or you have access to cheap babysitting) take a stroll in down a street full of stores and end the night with an inexpensive dessert out. If you are super cheap McDonalds has ice cream cones for around a dollar!
Take a Walk Down Memory Lane
Break out old home movies or your wedding video and spend the evening talking about the good old days.
Park, Lake, Beach Trip
If you live near a park, lake, or beach take an evening stroll if it isn't 10 degrees outside. We have always lived by some beautiful places to walk or bike. This can be a fun date if the weather cooperates.
Coffee Shop Date
Most bookstores have pretty fancy coffee shops these days! Spend the evening hanging out at your favorite shop sipping on coffee or hot chocolate.
Fancy Dinner at Home
A fancy dinner at home is much less expensive than a fancy dinner out! Grill steaks or try a
copy cat recipe
from one of your favorite restaurants. Who wants to fight the crowds on Valentine's Day anyway? A few years ago I wrote some tips on
how to make your dinner at home extra special
without the extra cost!
Cheap Fun with the Family
Let's face it. Once you have kids, Valentine's Day is no longer just for you and your man. Obviously, you can have lots of fun with your kids by having them help with the cooking and even planning the date. I'm thinking of little waiters dressed in bowties. Another great way to have the kids involved is through crafts.
Felt Valentine's Day Cookies:
These are adorable and fun. Your kids will love them.
Valentine's Day Cards:
I have never met a kid who doesn't like making a good homemade card.
Heart Shaped Bath Fizzies:
These are easy to make, so the kids can help and anyone who takes baths in your home will love them.