Since having children we have celebrated over 80 birthdays at our house. Some have been big, some small, some cheap and some way too expensive. I have learned the hard way what works, what doesn't, what was a complete waste of money, and what was worth its weight in gold.
The most important lesson I've learned about children's birthday is that the birthday is for the child.  Not for you, your neighbors, friends, classmates, or even grandma and grandpa. Remembering this will help keep birthdays in perspective and in your budget.
Ultra Cheap Birthday Idea
Bake a cake (from a mix you purchased at the the store with a double coupon of course), reuse candles from the last kid's birthday, ice cream is optional, immediately family only.
(Okay- I am only sort of kidding here, we have actually done this and our one-year old didn't seem to mind a bit) 
Cheap Birthday Idea
Bake a cake (from a mix you purchased at the the store with a double coupon of course), reuse candles from the last kid's birthday, serve ice cream and a bag of chips and salsa, serve iced tea and lemonade for drinks. Invite extended family as well.
These two ideas work well for young kids. They don't remember their early birthday years anyway, they just like to look at pictures of themselves with cake all over their face, arms, head, etc….
Relatively Inexpensive Birthday Idea
If your child has a birthday that falls soon after a holiday, buy paper plates, napkins, and decor from that holiday on clearance and use it as a party theme.
For example, I have two girls who have birthdays shortly after Valentine's Day. Each year I purchase heart shaped plates, napkins, and other decor for 75% off the regular price.
I purchased a heart shape cake mold a few years ago with a coupon from Michael's. My girls love their heart birthdays and look forward to helping me with their cake and decorations.
This would work with many other holidays as well, pumpkin or spider themed birthday after Halloween, a snowman party after Christmas, a leprechaun party after St. Patrick's Day.
Moderately Priced Party Idea
If you have children who have birthdays that are close together combine the party. A few years ago we had a combined birthday party for 3 of our kids at the neighborhood pool.
We asked for no gifts, or gifts that could be for all three kids combined like a movie, book, or art supplies. This saved us money in that we only had to do it once, and it saved our guests money because they only purchased one gift.
Expensive Birthday Party Idea
Spend their college savings account on their 5th birthday by going to Chuck E. Cheese or some other annoyingly loud place that serves cardboard pizza. Invite 20 of your child's closest friends. My children love this idea, I don't.
One way around it is to take just your family to Chuck E. Cheese during an "off" time and celebrate. We did this last year and it was actually pretty fun considering we were only one of two families in the entire restaurant.
One of the easiest ways to save money on your child's birthday is to keep the party small. I know some people who advocate the "one friend per year old plan" So if your child is 4 he would invite 4 friends and so on. This works when they are little, but the parties will keep getting bigger and most likely more expensive as they get older.
If you just must have a party and invite gobs of people here are a few other ideas for keeping birthday costs down.
Make your own invites.
With all the free printables available on Pinterest there's no reason you should be buying birthday invitations these days.
In fact, I even created my son's wedding invitations a few years ago!
Skip party favors or have party favors be part of the activities.
Purchase small white bags at a craft store. Part of the party activities can be to decorate the bag with crayons, markers, paint, stickers, whatever you are willing to tolerate. Then have a pinata filled with candy, when the pinata breaks the kids fill their decorated bags with the candy and that is their party favor.

One time consuming, but really fun idea we used one year was dino eggs. I purchased a bag of little plastic dinosaurs from the dollar store. Then I made play-do and shaped it into small eggs with the plastic dinos inside. I baked the eggs on a low temperature until the eggs hardened. On the day of the party, we hid the eggs all around the yard. The kids then searched for the eggs and got to keep the prizes when they cracked the eggs.

Make picture frames.
Many craft stores sell foam kits, but you can be really frugal and use Popsicle sticks. Put together the frame, decorate, and then take a picture of the guest and the birthday kid. Print out the picture, glue it into the frame, and you have a nice souvenir for the birthday guest to take home.
Keep food to a minimum.
Don't schedule your party around a meal unless you want to feed everybody. Cake, ice cream, and lemonade will be plenty for a 10am or a 2pm birthday. Bake your own cake. If this is intimidating to you, bake cupcakes or brownies. One fun idea is to bake cupcakes and have each child decorate their own. You won't have to decorate anything and you have a party activity as well.
Planned activities are not required.
If it is the right time of year weather wise, have the birthday at a neighborhood or community park. Bring a cake and a cooler of small water bottles. The kids will have so much fun at the park they will usually have a hard time taking a break to eat cake.
Have a pool party. The only downside to this is having too many kids in the pool. Make sure you have plenty of adults to supervise this one.
If you don't have pool, have a sprinkler party. Fill up some wading pools, water guns, water balloons and let the kids have fun. Many malls have play areas for smaller kids. I have seen many families meet here for birthdays and then have cake in the food court. Check with a mall manager before scheduling this.
We do not have huge parties at our house. Last year my five year old decided to go to Krispy Kreme for his birthday. For about $10 (the cost of a dozen donuts and some milk) he had one of the best days of his life. When the manager found out it was his birthday, not only did he get a free donut, but we also got a behind the scenes tour of the shop.
Keep it Simple
Create your own entertainment. Our kids love the old stand-bys. Duck Duck Goose, Red Light/Green Light, and Pin The Tail on the Donkey to name a few. Musical chairs is always a hit as well, have small prizes for the winner. Here is a chance to be creative and come up with your own games as well!
My kids don't care whether we have a hand drawn "Pin the Tail on the Donkey" or a $15 store bought version. Add a few balloons, turn on some lively music, and enjoy the simplicity (and savings) of handmade games.
Keep it Small
Some families have family-only birthday parties unless it is the 5th, 10th, or 15th birthday. On those special birthdays, families celebrate with a big blowout and invite tons of friends, but on the other years they keep it small with family only.
This keep the costs manageable most years, and the birthday child really looks forward to those special parties. You could have friend parties on even years, every three years, or whatever you decide.
Keeping the party small saves money!
Make the Cake Yourself
You will save money by making the birthday cake or cupcakes yourself. And remember, it doesn't have to be a huge sheet cake if you have a small party.
Homemade Cake Ideas
Even though our kids don't have huge parties every year, it doesn't make their special day any less special. The older ones are allowed to sleep in and if it is a school day they get the day off. They usually are allowed to plan our menu for the day (within reason), and we sing Happy Birthday at every meal.
Their siblings all make cards and wrap homemade or thrift store gifts. I usually make a video slide show of their life, which they watch over and over. (This is easy if you start on their first birthday, then you only need to add on another year every time) At dinner we go around the table and tell the birthday kid why we are happy they were born, and of course we retell their birth story.
Throughout the day they receive phone calls from relatives and friends wishing them a happy birthday.
Since scaling back on parties, I have not heard one complaint from my children. In fact, I think they enjoy it more that the attention is focused on them and not cleaning the house, shopping, and getting ready for a party.
What do you think? Do you have a frugal birthday idea? Leave a comment and let me know.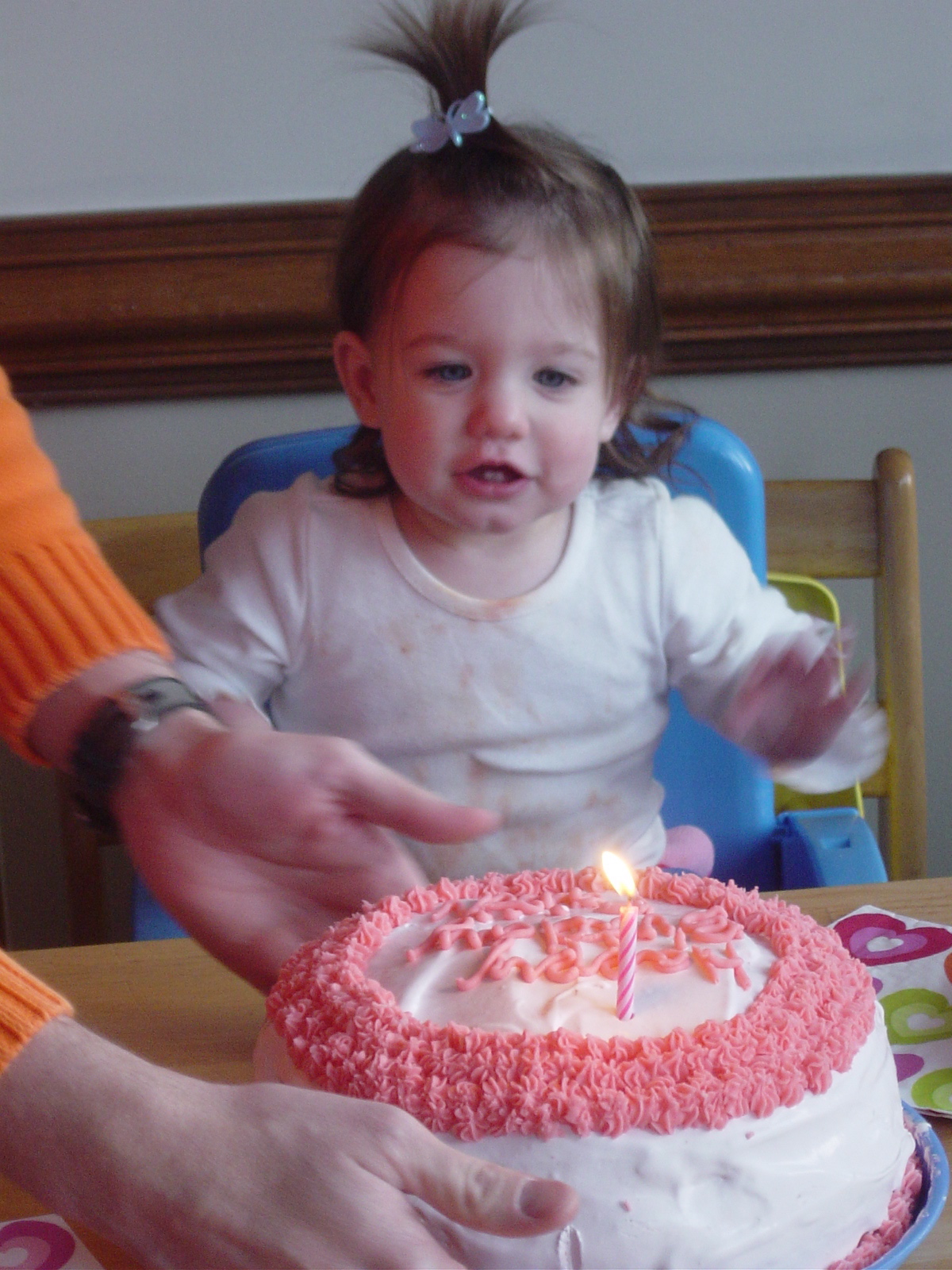 More frugal birthday tips!
Don't throw away a burnt cake. This simple trick will save your cake and your money!
Avoid the last minute/ pay full price/ mad dash to the store to pick up that forgotten birthday gift with the birthday box.
Joy has some great tips for a low stress birthday. I LOVE her idea about scooping the ice cream before the party and I can't believe I've been frantically scooping for all these years!
Keep it Simple
Whether you celebrate with 5 kids or 50 there are ways to have a great day just by making the birthday boy or girl feel extra special. This articles details what we do on our kids' special day.
Throw a Large Party for Less
Sometimes you have to throw a big party. Just because the party is big doesn't mean the budget has to be.