Each week I'll post links with fun and inexpensive (or free) things to do in your local area and national deals that everyone can enjoy!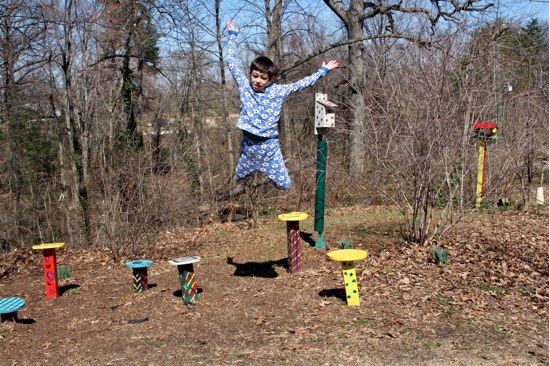 National Activities:
American Girl: July In-Store Events (Events vary by location and minimum age. Find events specific to your area online. Reservations required. For girls ages 8 and up.) This month includes: Summer Flower Anklet Craft, Summer Reading Bookmark Craft, Pets Card Craft Event, Everyday Fun Doll 'Dos, Princess Bitty Baby Story Time, and Meet the Author Tours.
Apple Camp: Apple has put together a really cool kids camp for ages 8-12. Your kids can learn how to make movies or even an interactive book complete with their own illustrations and sound effects. Availability is extremely limited but there appears to be more open slots for interactive storytelling.
Bass Pro Shops Family Summer Camp: The Bass Pro Shops Family Summer Camp features free fun games for kids, activities, and workshops where families can learn the skills they need to enjoy great outdoor adventures together. Now through Sunday, July 13 at 64 Bass Pro Shops located across the United States and Canada. See more info here.
Disney Stores: Disney Stores are offering Summer Play Days every day this summer now through September 1, 2014. The fun includes Art of Animation, Trivia, Story Time and Showtime.
Guitar Center: Free Classes through their Music Mentor Series. Register online. No age restriction.
Saturday, July 12th: 10 AM – Recording Made Easy for Garage Band
Saturday, July 12th: 10:15 AM – Group Bass Guitar Lesson
Kindermusik: Try a free class (see all the information here). Kindermusik ~ Where Music & Learning Play!
Classes for children from newborn to age seven
Child development through music and movement
Immerse your child in a musical atmosphere of play, song, and dance – while developing fundamental skills
Connect with other moms, dads, and families
Lakeshore Learning: Saturday, July 12th from 11AM-3PM ~ Kids make and take a Count and Decorate Octopus!
Lowe's Build and Grow:  This Saturday starting at 10am kids can create their very own Turbo with pullback motor inspired by the movie Turbo. Register in advance.
Michael's Kids Club Workshops: Kids can enjoy Summer Ice Cream Fun by Perler. Designed for kids ages 3 and up ($2/child). Starts at 10 am and runs every 30 minutes on Saturdays. You can shop while they create.
Also, this Sunday July 13th from 1-4pm, kids can make their own mixed media travel journal and corkboard. The workshop is free but supplies must be purchased.
Williams-Sonoma Free Technique Classes (for kids and adults): Saturday, July 12th at 9:30 AM ~ Junior Chefs will have fun with a spiralizer by making pastas with vegetables. Make a reservation.  For ages 5+.
Thanks, More with Less Today!
Local Activities:
If you are a blogger who posts a local round-up of family activities, then feel free to fill out this form to be considered for future posts.