This year I'm excited to be partnering with Discover to share many of the great programs they offer consumers. All opinions are my own.
This week I was running errands and realized that many of the stores I shop at regularly are using the new chip-enabled terminals to process my card.
My card has a chip and if you are curious to know if your card has one, look for the small silver rectangle on the front of your card.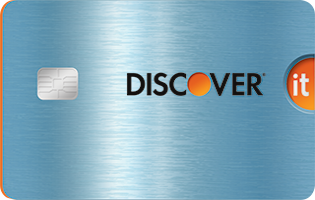 If your card has a chip and the store has a chip-enabled terminal, instead of swiping the card (as we've done for years), insert the card into a slot at the bottom of the terminal.
Our bank credit card number has been stolen multiple times this year, so I'm excited about this extra layer of security when I'm shopping.
Here's how the EMV technology works.
Harder to Duplicate: The chip helps prevent card cloning
Data Authentication: Validates the card is genuine every time it is used
Cryptography: Keys are used to generate unique data for each transaction
It seems like I'm hearing about hackers obtaining card information for hundreds of thousands if not millions of consumers on a regular basis. These chip-enabled cards provide an extra layer of protection against fraud at point of sale.
Discover has been sending customers chip-enabled cards for the past several months and you can learn more about their roll out and customer benefits on the Discover website.
Also if you are a Discover card holder and love Apple Pay (what's not to love about Apple)  you are now able to add your Discover cards to Apple Pay.
Not only do you get all the great benefits of Apple Pay, U.S. cardmembers also receive an automatic 10% Cashback Bonus®, on in-store purchases made with their Discover card using Apple Pay, through the end of the year.
I know we do the bulk of our shopping in November and December, so this is a great way to increase your Cashback Bonus while doing holiday shopping.
Discover it Miles, Miles and Escape cardmembers using Apple Pay will be eligible to earn an extra 10 Miles per dollar on in-store purchases.
The best part is that you continue to receive all of the same great protection, services and benefits offered by Discover, including:
$0 fraud liability guarantee
24/7 access to U.S. based customer care centers
Rewards that are earned through their card's current rewards structure
If you aren't familiar with Apple Pay it's a pretty fantastic technology that allows you to pay with your iPhone, Apple Watch, or iPad. It is simple to use and works with the cards you already have on the devices you use every day.
The holidays are a great time to create a spending plan and then use your Discover card to earn Cashback Bonus for even more savings. Visit the Discover website for more information about EMV technology and Apply Pay.