If you've been reading this blog for a while, you know I like to pay cash for most of my purchases (even big ones like cars). However, two years ago when we moved to Florida I had to qualify for a mortgage, on my own.
(Long story – but we were buying a house before we sold our current house and my husband was between jobs, so I was on my own to qualify for our new home).
I've always paid our bills on time (thank-you automatic bill pay) but never paid much attention to my credit score because we always paid cash for everything. Then, all of a sudden I was consumed with credit scores, reports, bank statements, and every other piece of financial paperwork from the last three years of my life.
I didn't realize that there were things you could do to raise (or hurt your credit score) until I needed the best score possible to get a great mortgage rate for our home loan.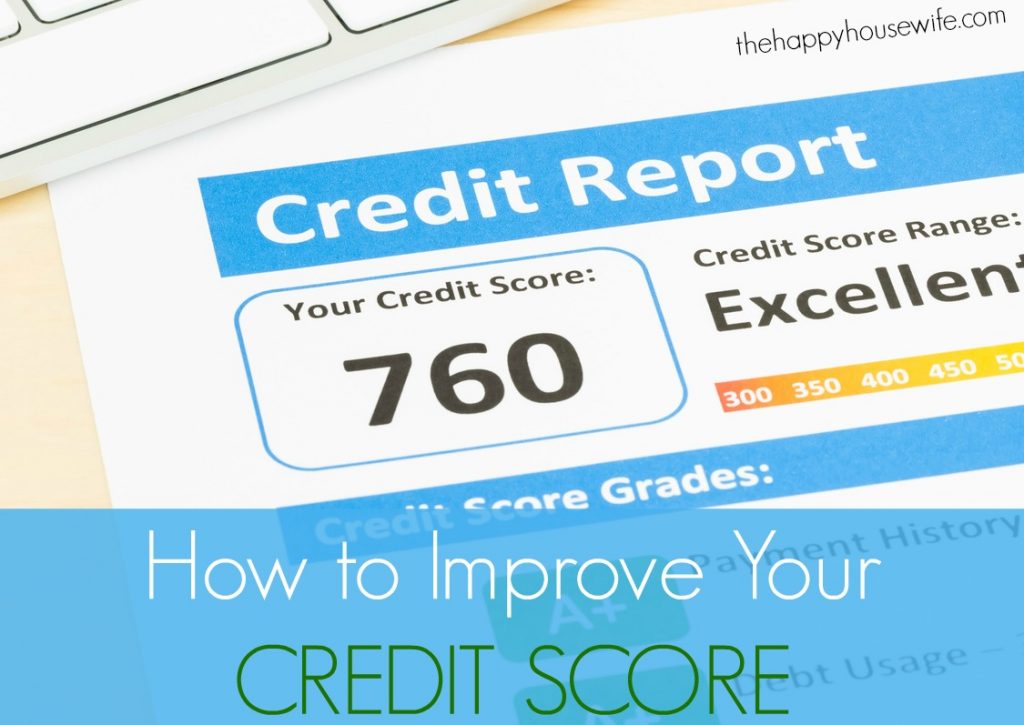 Pay your bills on time
As long as you are living within your means, this should be very simple since every bank offers automatic bill pay. All of my bills are paid automatically each month so I don't even think about making payments and am never late even if I'm sick, on vacation or super busy.
Keep your balances low  
Ideally, you should pay your bills in full every month, but if you can't, make sure your balances remain low. If it looks like you have maxed out your credit cards, your credit score may decrease. 
Use credit cards responsibly
While you don't need to have a credit card to improve your credit score, having a credit card history that includes timely payments is a great way to work to increase your credit score. Don't open multiple new accounts in a short period of time (that can decrease your score) but rather keep a few accounts in good standing and your score will improve.
Monitor your credit score
I truly believe that knowledge is power and knowing your credit score will allow you to make the best decisions regarding your credit and purchases.
Discover recently launched a new site, Credit Scorecard, where you can check your credit score for free.
Available to all consumers (not just Discover cardmembers), you can check your FICO® Credit Score which is the score used by 90% of the top lenders.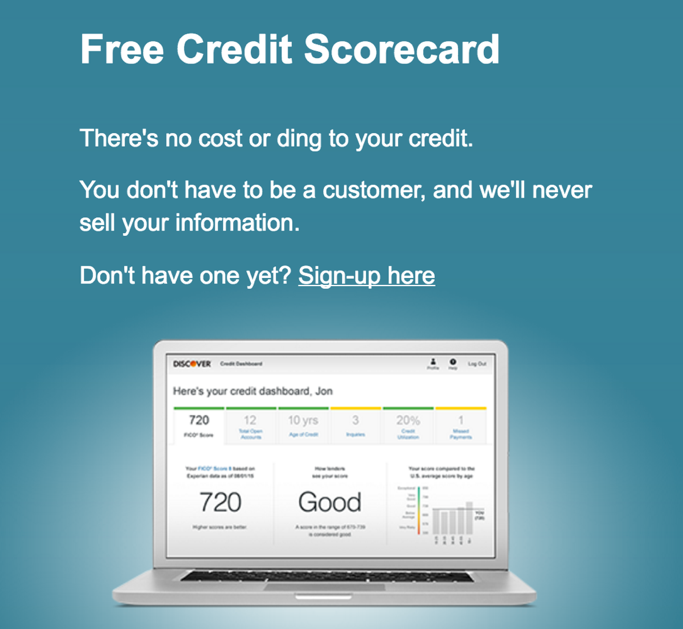 In a recent survey, Discover found that 61% of people who checked their credit score improved their credit behavior. You can't fix something if you don't know it's broken, right?
Over the years, I've met many people who stick their head in the sand when it comes to their finances. Educating yourself to become a smart consumer is the best way to improve your financial future.