If you are at a thrift store or garage sale and see dining chairs at a reasonable price, buy them! It's amazing how easy it is to makeover a chair. Plus, chairs are actually expensive to purchase new, so any time you can give a chair a makeover it's a WIN! 
While I was in Florida, I had the opportunity to recover some dining room chairs, passed on to me from my grandfather. I remembered this set from my childhood and although the chairs were dated, I thought they had potential. The dining room table seats ten and I knew it would be perfect for our large family.
I had never recovered chairs before but with the help of my family I knew we could figure it out.
How to Recover a Dining Room Chair
Update an older dining room set by recovering your chairs.
Materials
Upholstery fabric

Drill/ Screwdriver
Instructions
Unscrew the seats from the chair frame.

Remove fabric from the seat cushion.

Remember to save the fabric from one cushion to use as a template.

Using the old chair fabric, cut fabric for new chair covers.

Spray with Scotch Guard (optional)

Attach fabric to chair cushion with staple gun. Pull as tight as possible.

Screw chair cushion back on chair frame.
Before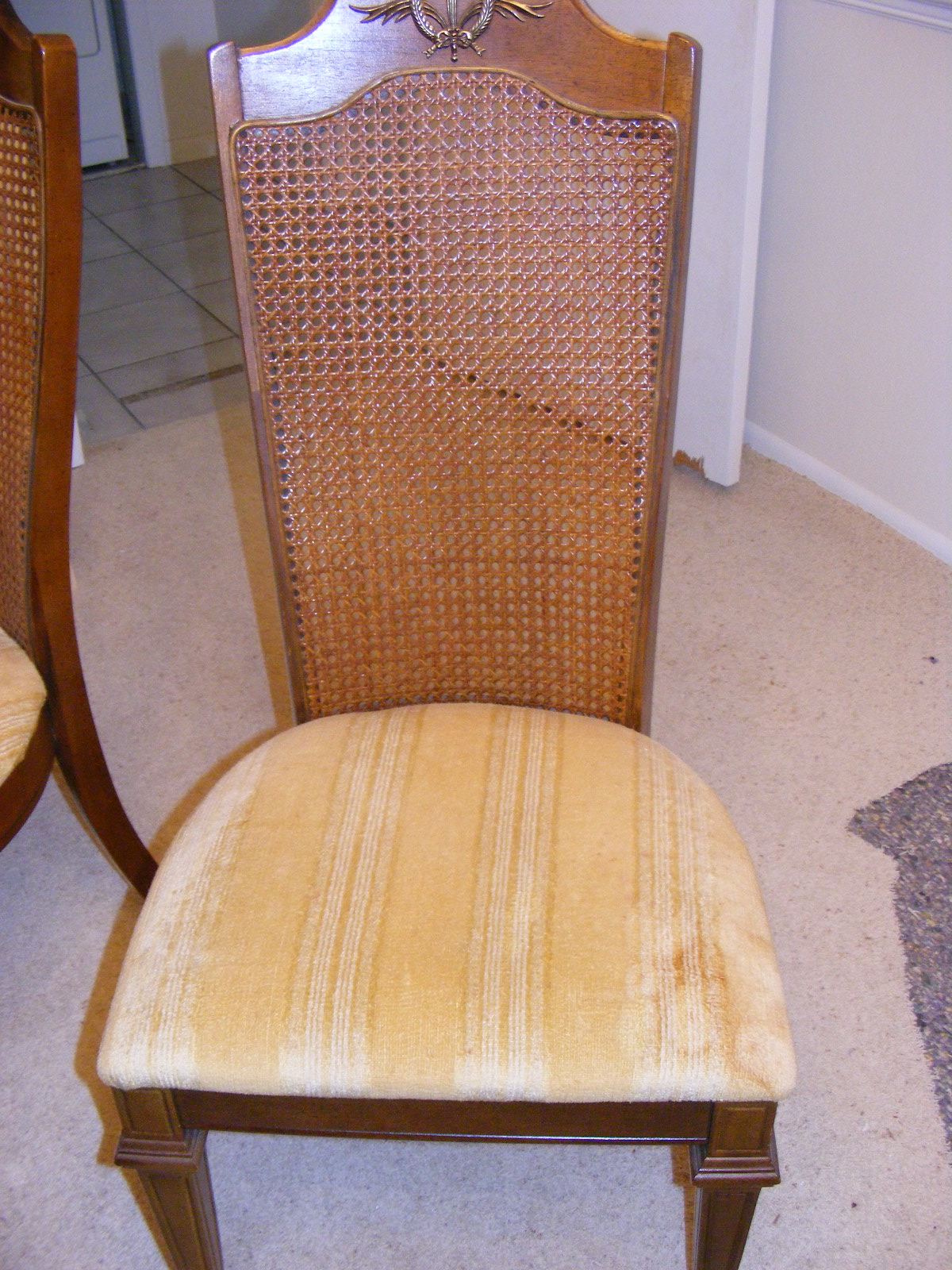 First we removed the seat cushions from the chair.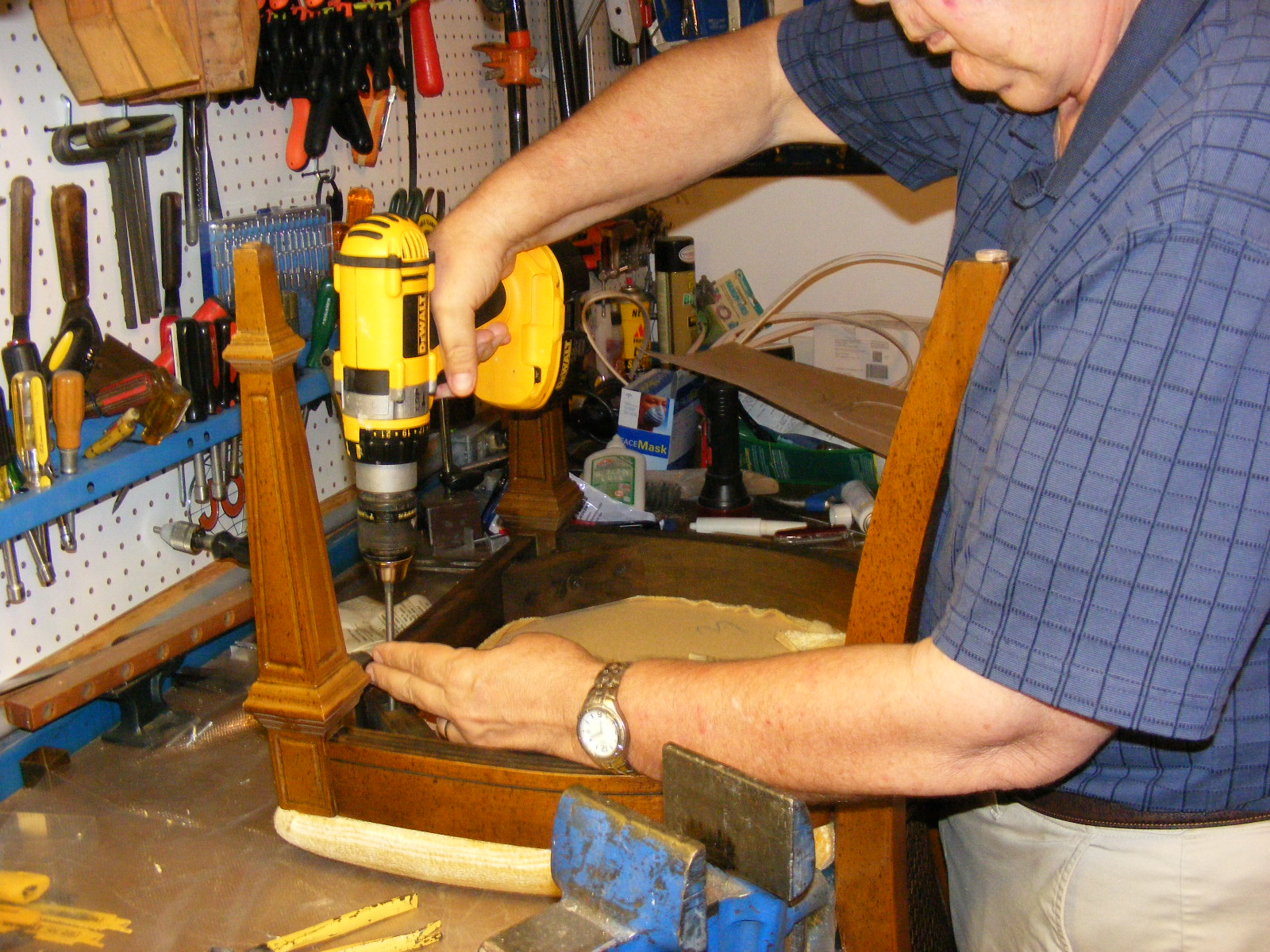 Then we removed the fabric from the cushions. For one cushion we were very careful while removing the fabric so that it would not rip.
We would use the fabric as a template for the new cushions.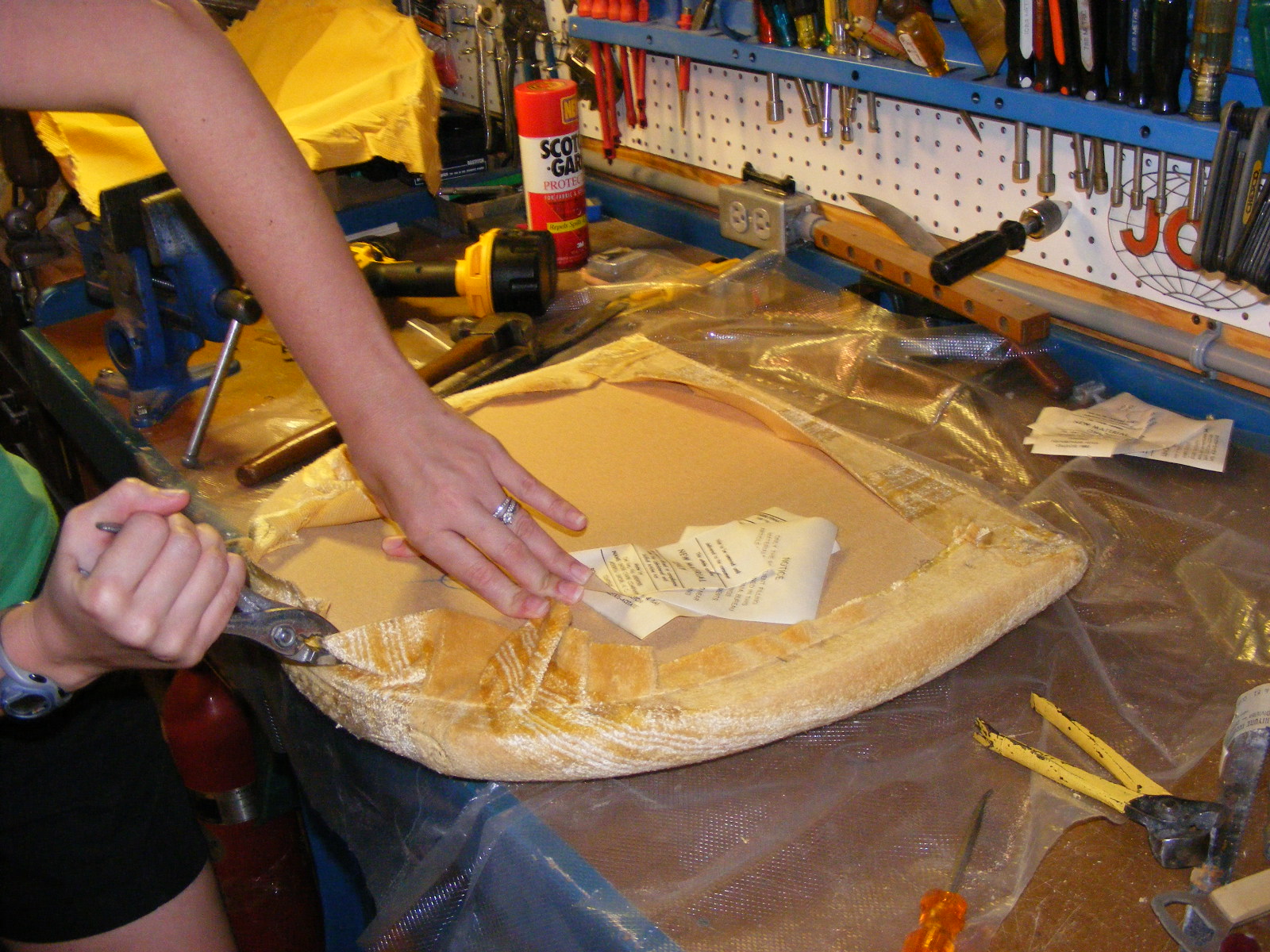 All projects are made easier when working in a room that has these types of tools and supplies.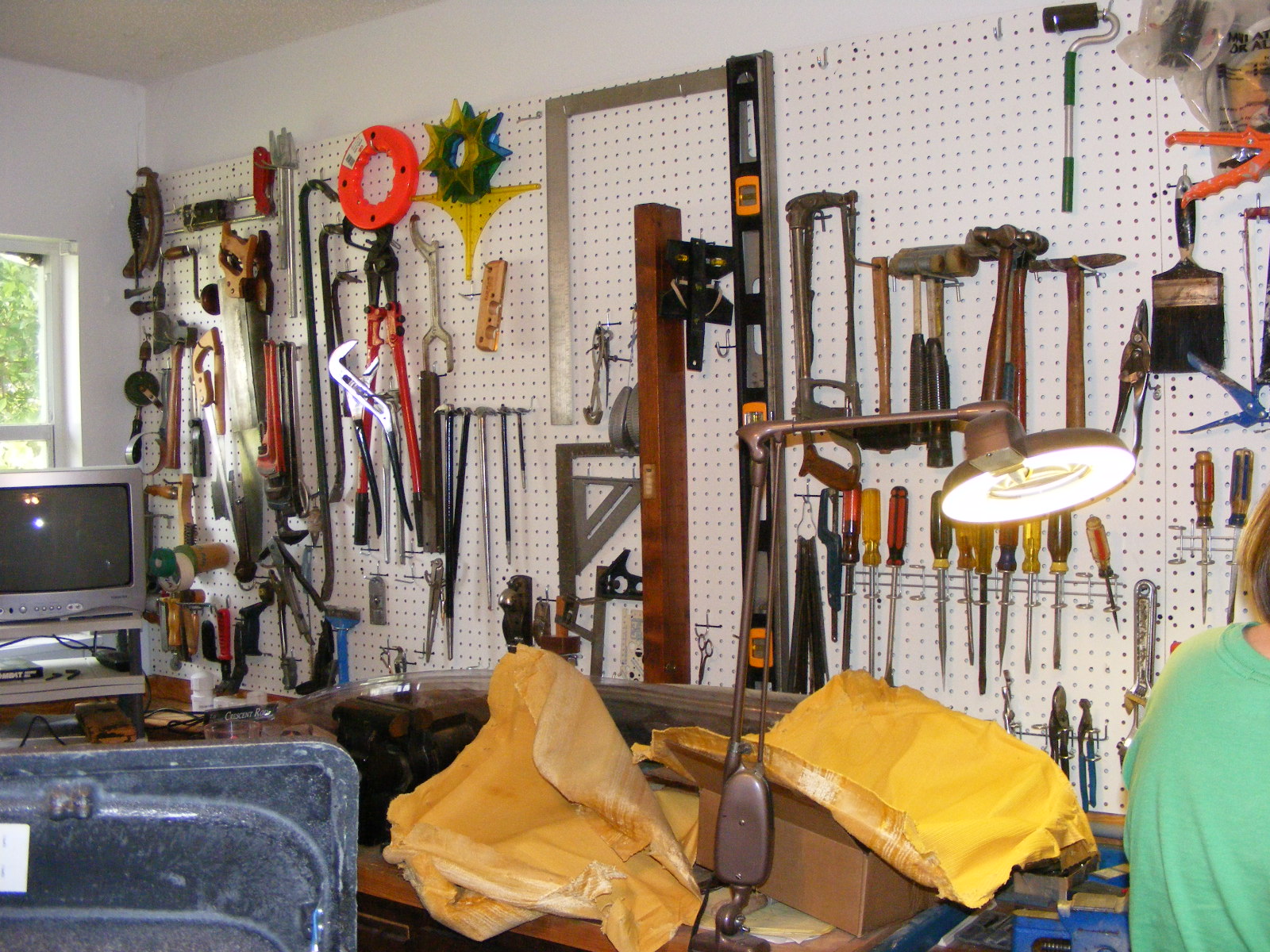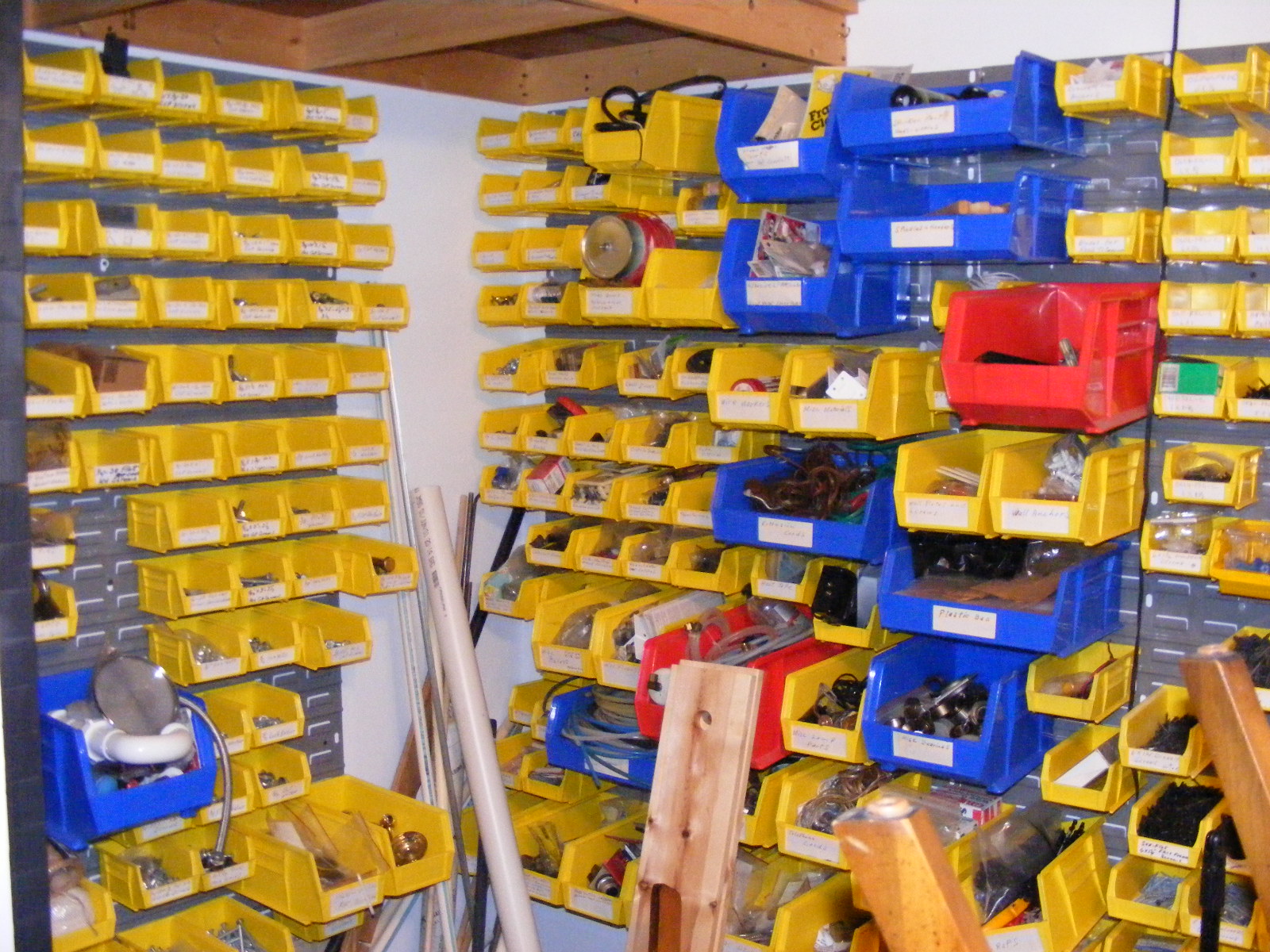 Using the old fabric as a template we cut out the new chair covers.
Make sure you are using upholstery fabric for this project. Regular fabric will not hold up to the wear and tear a chair normally gets. Upholstery fabric is thicker and more durable.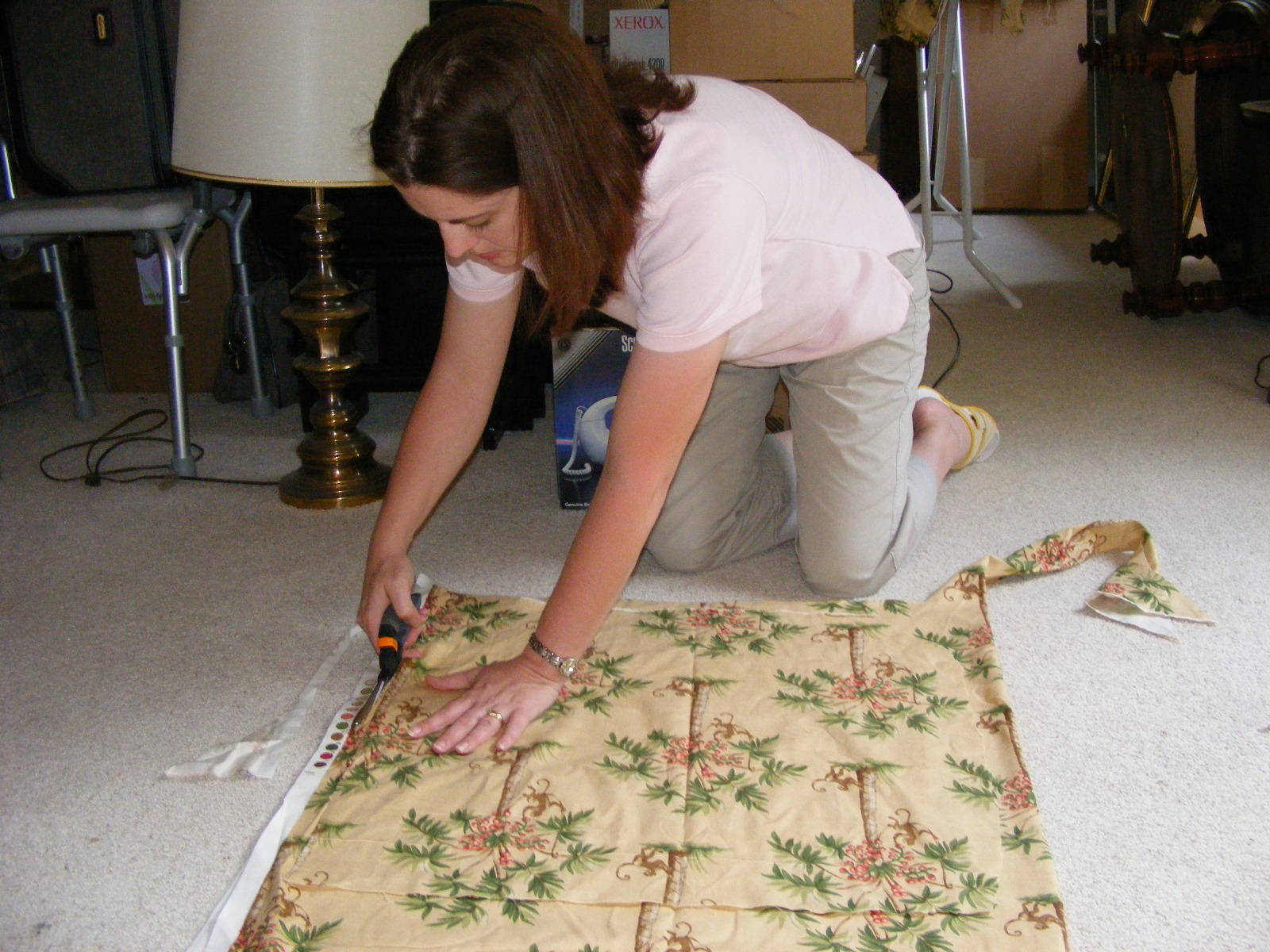 We ironed the new fabric and sprayed it with Scotch Guard. Even though I really dislike to iron, it is so important to iron any fabric projects.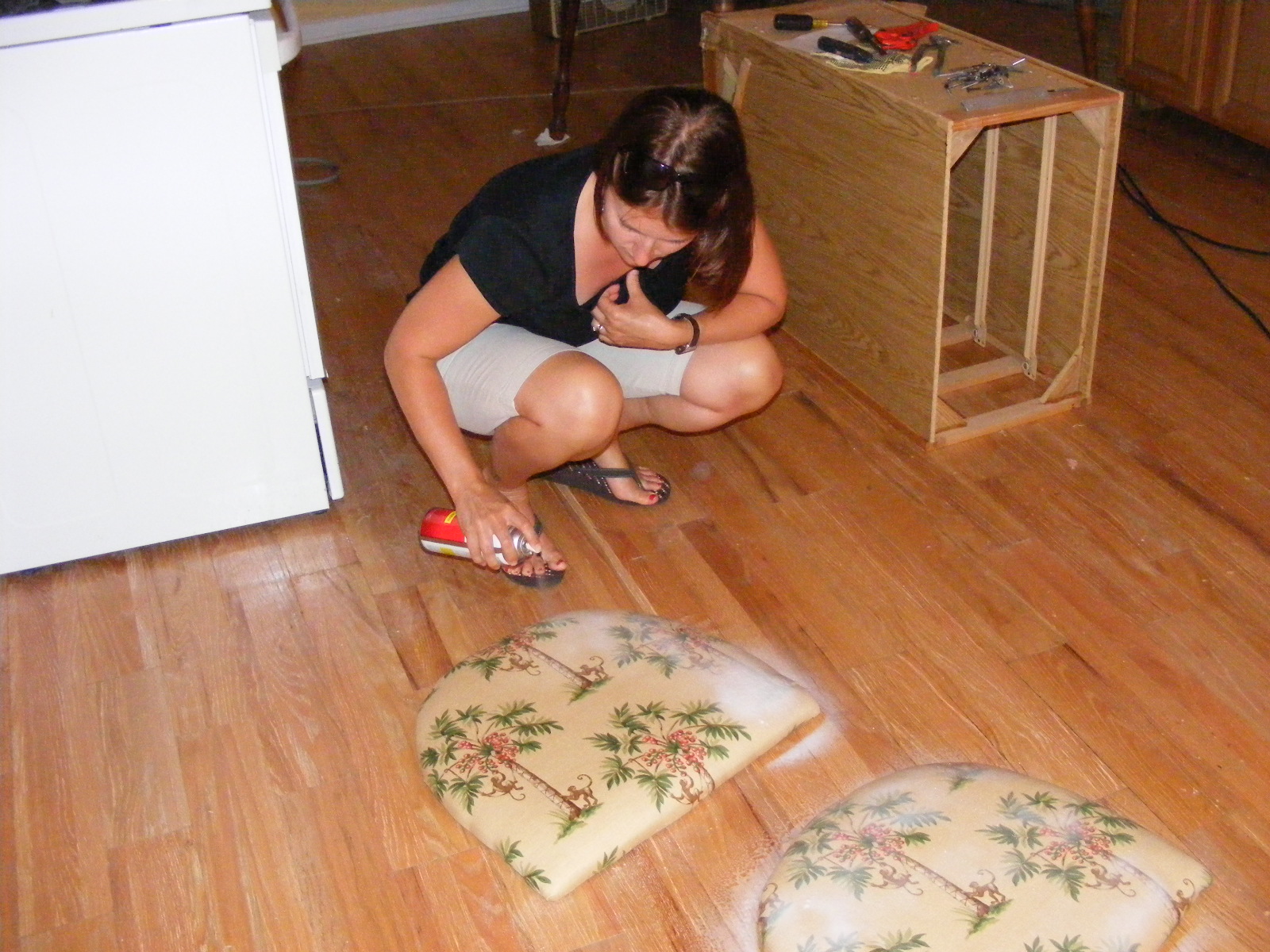 Before you think I am nuts, the floor we are working on is being replaced. I would not normally do a project like this without protecting the working area first.
Then we used a staple gun to attach it to the seat. My advice for this part is wrap your fabric like you are wrapping a present. Pull it tight and have someone else hold it while you staple.
Stapling the fabric to the chair is definitely easier when you have a second person helping. It can be done by one person, but you get a tighter pull when one person holds the fabric taut and one person stables.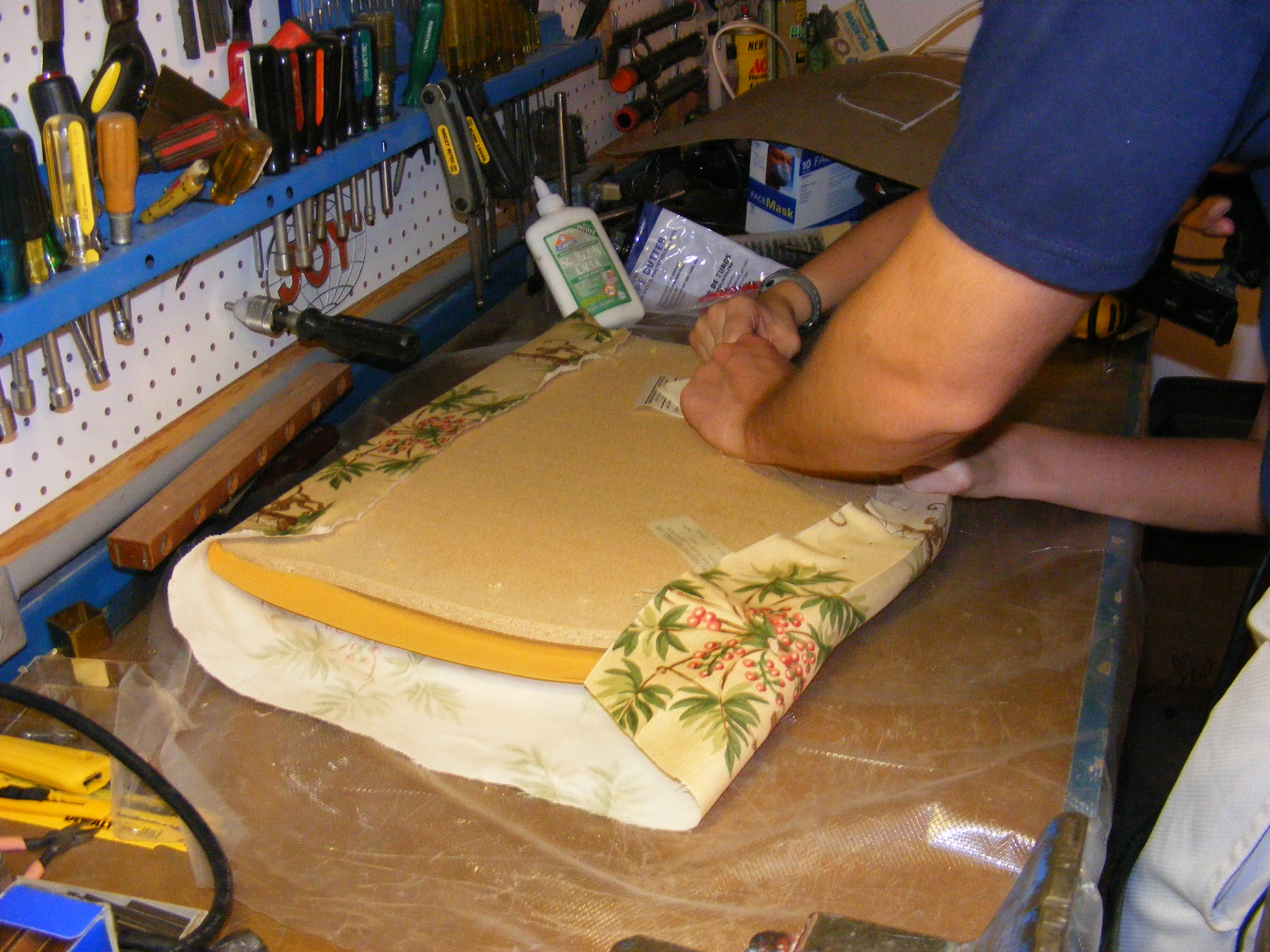 We removed the gold emblem from the top of the chair and reattached the cushions.
I recovered these chairs fourteen years ago. If I was doing the same project today I would have painted the chairs first before recovering them. Painted furniture is very popular and even cane back chairs come to life with a fresh coat of paint.