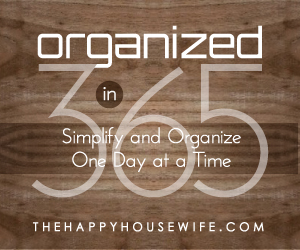 Laurie at Passionate Penny Pincher shares her laundry room redo.  She says,
"I cleaned out our *disastrous* laundry room using a few baskets, as well as some cheap paint in the markdown bins at Lowe's. It made a huge difference, and has actually stayed that clean 8 months later!"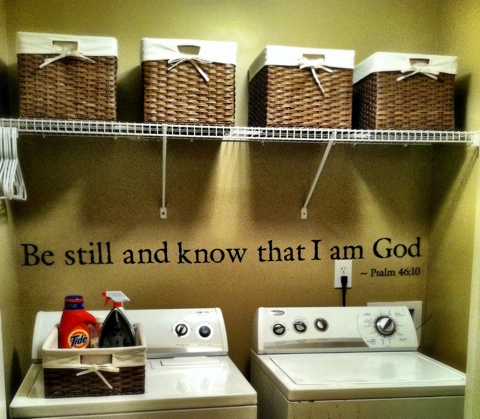 For more ideas to help you simplify and organize one day at a time, visit the Organized in 365 Archives.
Have you shared a great organizing tip on your website? I'd love to feature it on TheHappyHousewife.com. Submit your Organized in 365 tip.

Don't have a blog, but have a great tip? Submit your Organized in 365 guest post here.