Teaching your kids to do chores at a young age is the key to developing a good habits in your children. Last year I shared age appropriate chores for kids based on my own family's experience. Summer is a great time to get kids into the habit of doing chores. With more free time in the morning and evening good habits can take hold before the school year begins again. This year I have a printable available for those who want to use it as a resource in their home.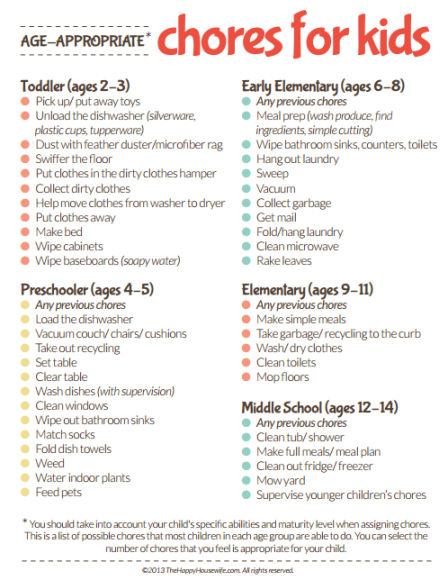 Download the FREE Age Appropriate Chores for Kids printable here.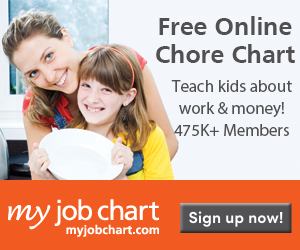 Another awesome resource that you might want to check out is the free online chore chart from My Job Chart!  It helps motivate your kids and earns them rewards that they can save, donate to charity, or spend on toys!