Eric Carle books have long been a favorite in our house. From The Very Hungry Caterpillar to Brown Bear, Brown Bear What Do You See, to Pancakes Pancakes all my children have loved these books. In fact, we've actually had to replace books because they were so well loved that over the years they fell apart!
We've incorporated our favorite Eric Carle books into school lessons and the kids have also enjoyed reading them on their own. They are often the first books our children find at the library and we always end up checking out several whenever we make a library trip.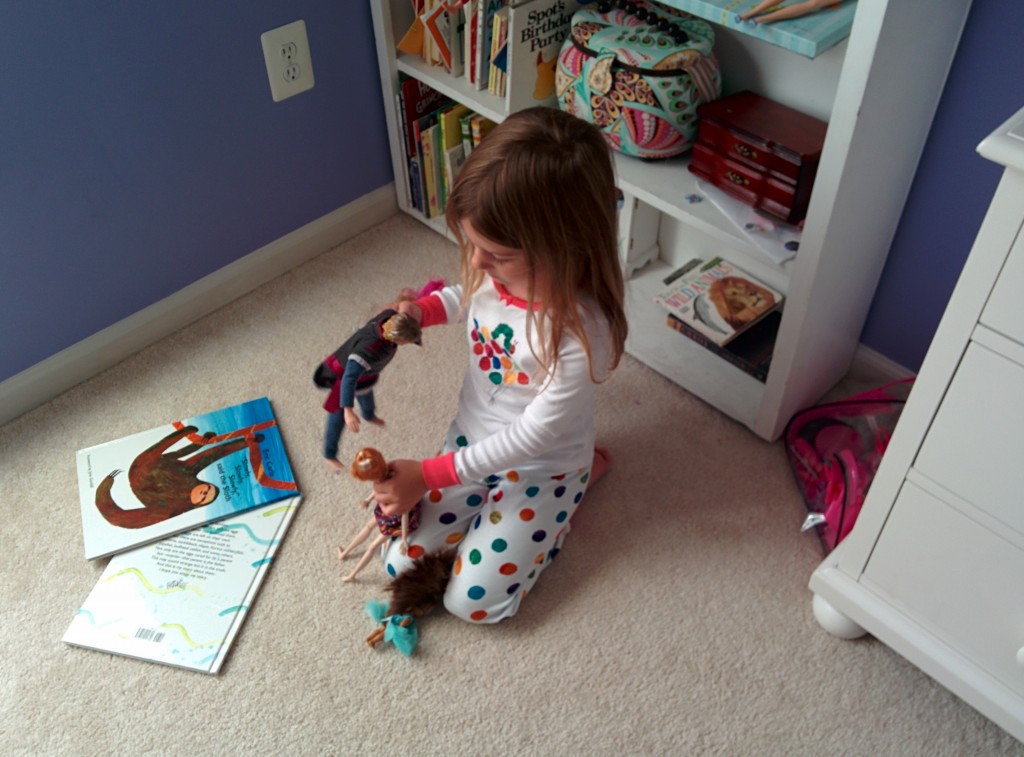 I was very excited to learn that Gymboree is currently selling sleepwear  and playwear featuring the World of Eric Carle.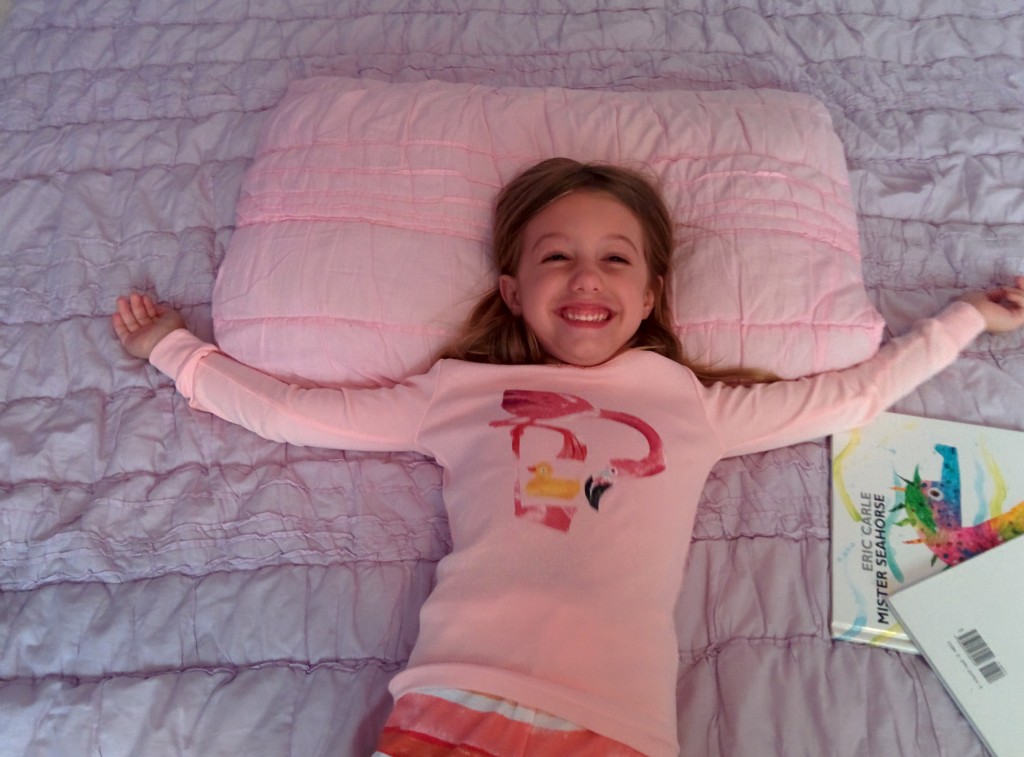 Cora was excited too!
These sets are super soft and comfortable, which is important when you have kids that often tell you things are too scratchy or itchy!

They are also very well made so they can be worn for years and passed down to younger siblings or cousins, which has always been important for our big family.
Our Gymboree clothes usually last through all three of my younger girls making them a great value!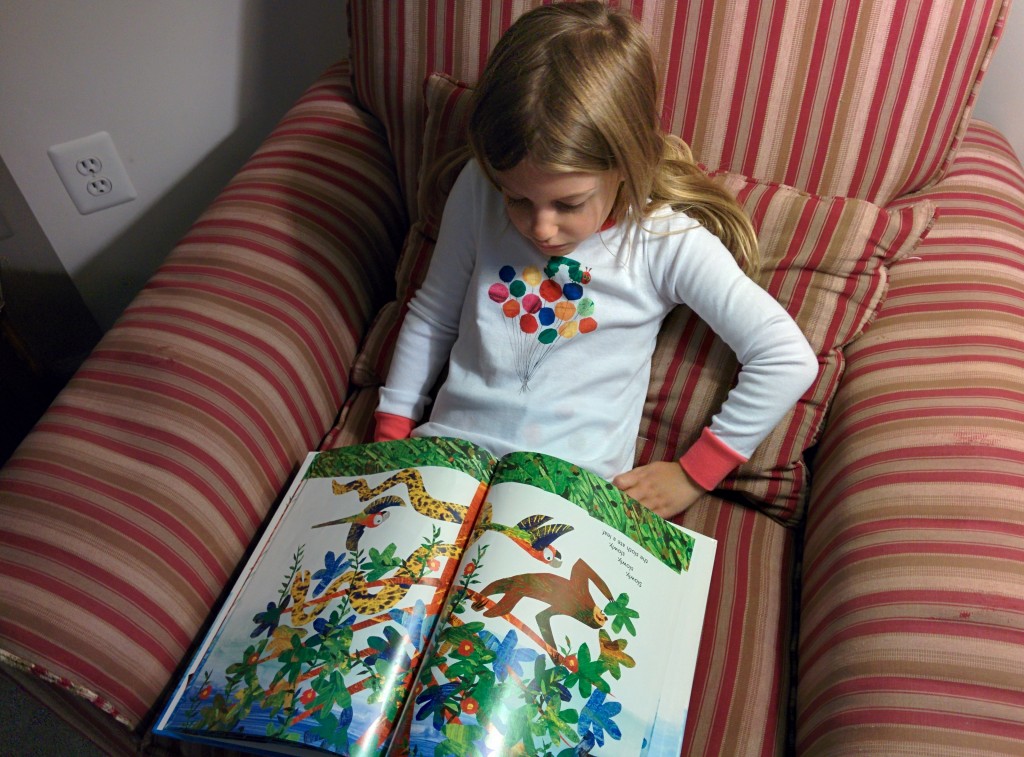 They even have adult styles available, so if you are looking for a fun Christmas morning pajama photo of the whole family, the Eric Carle collection would be great.
If your children love Eric Carle books as much as mine you'll want to head to your local Gymboree store on September 5, 2014 for a story time reading of The Very Hungry Caterpillar and Eric Carle themed craft. This event is happening at all Gymboree locations from 10am – noon.
If you have a preschooler or toddler who is feeling a little left out now that school has started this is a great mommy and me activity to end your week!
Visit your local Gymboree store this Friday, September 5th,  from 10am to noon for some free Eric Carle fun with your little one!
This post is in partnership with Gymboree all opinions are my own.