I'm pretty choosy when it comes to my children and video games. I don't want them to sit in front of a television all winter and just play games.
This month we had a chance to try the new Just Dance Kids® 2014.  I'm going to be honest with you- my family did not get a "dancing gene." Most people have more dancing ability in their little finger than we have in our whole family combined.
That being said my kids love to dance, but I was worried they wouldn't enjoy the game because we just can't dance.
Once we got the game set up, and spent forty-five minutes trying to find batteries for the Wii controller, I was excited to that the 30 fun dance routines are ranked by difficulty level.
We started on the easy level with the four year- old and eleven year old.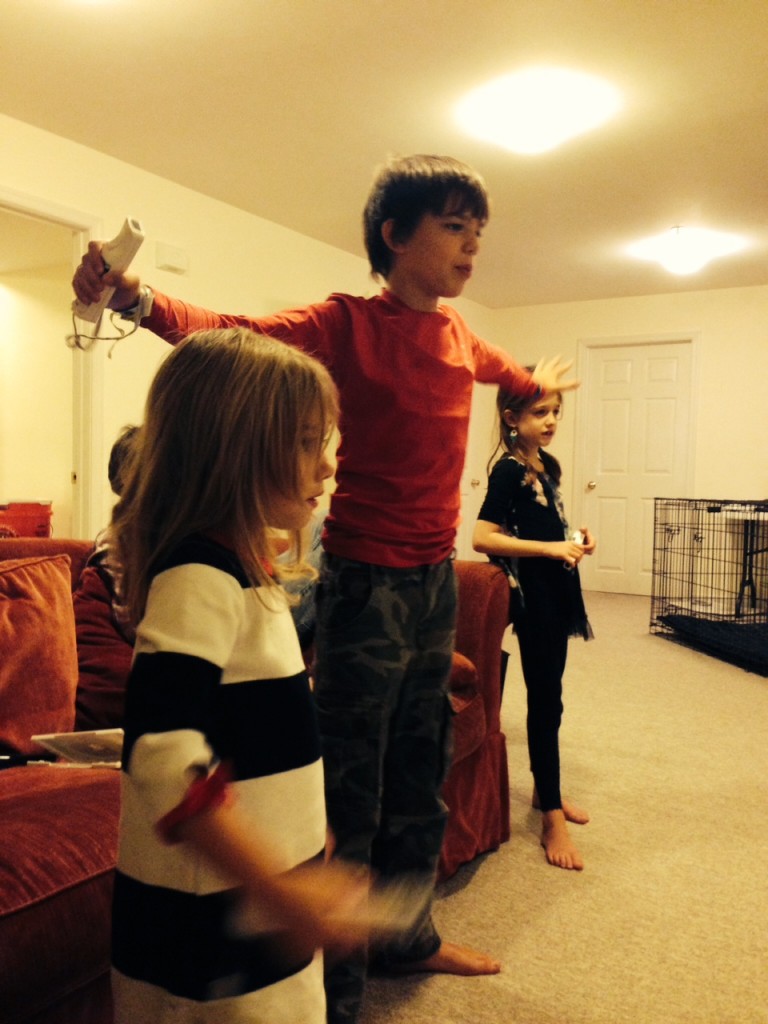 They found one of their favorite songs (there is a nice mix between popular songs and fun kids' songs) and started dancing. The dance moves were easy to follow and even my four year old was able to complete most of the moves.
I was very happy to see that the dance moves were G rated and I didn't have to worry about my kids learning a move I would be embarrassed for them try at a wedding reception!
My kids loved this game, and I was glad you could set it to four players. The interface was easy enough for my little kids to navigate and even my big kids tried it out.
This is a great game for those cold winter months when it is too miserable to go outside! My kids often get a little stir crazy heading in to February, so I'm excited to have one more option for them to play when they get bored that actually gets them moving!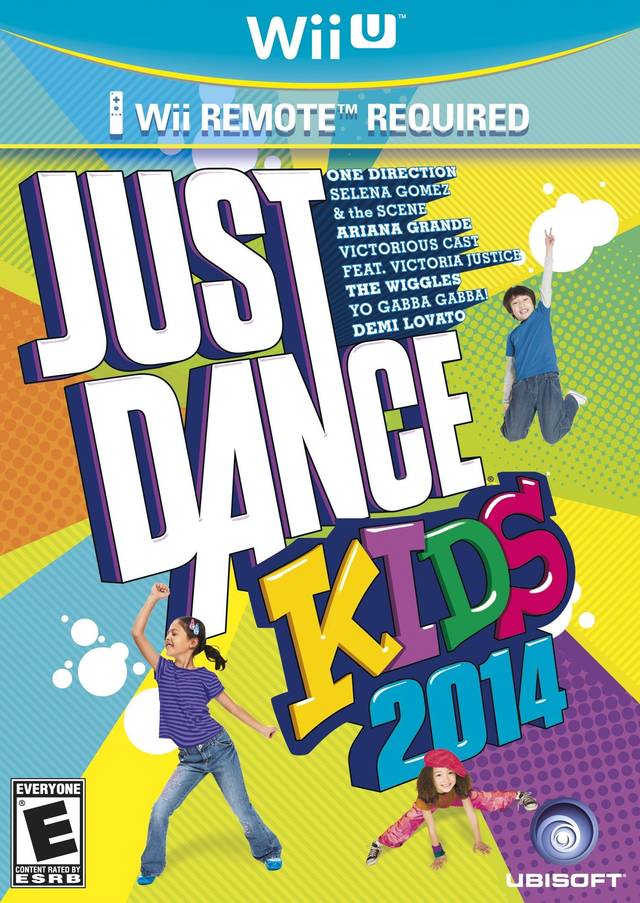 Here are some of the highlights.
30+ all-new dances led by real kids!
Available on Wii™, Wii U™, and Kinect for Xbox360
Classic 4-player cooperative on Wii
Up to 5 players on Wii U – use the gamepad to make your entire family dance to silly dance moves during any song for bonus points!
Cooperative 2-player on Kinect – make your own music video.
Playlists allow Mom to select all her kids' favorite songs for nonstop dancing.
On screen lyrics lets kids learn the words and sing along as they dance.
Simple menu icons allow kids to navigate on their own.
Kid friendly songs make this a great game for kids to do when mom needs some quiet time!
Just Dance Kids® 2014 would make an excellent gift this holiday season.
You can find it at all major retailers including Target, Walmart, Amazon, and Game Stop.