I grew up playing sports and I always wanted my girls to play sports. While I would never force them to play something they didn't enjoy, I wanted to give them the opportunity to be on a team, get exercise, and learn about winning and losing.
For our family the sport has always been soccer. It isn't super expensive to play and since all the kids play I'm not running around town taking kids to practices or games, they all play in the same location.
My little girls have played soccer for several seasons. At first they were a little intimidated, but as they played they gained confidence and even scored a few goals! They played on coed teams, which for them wasn't anything new since they've grown up playing soccer with their older brothers.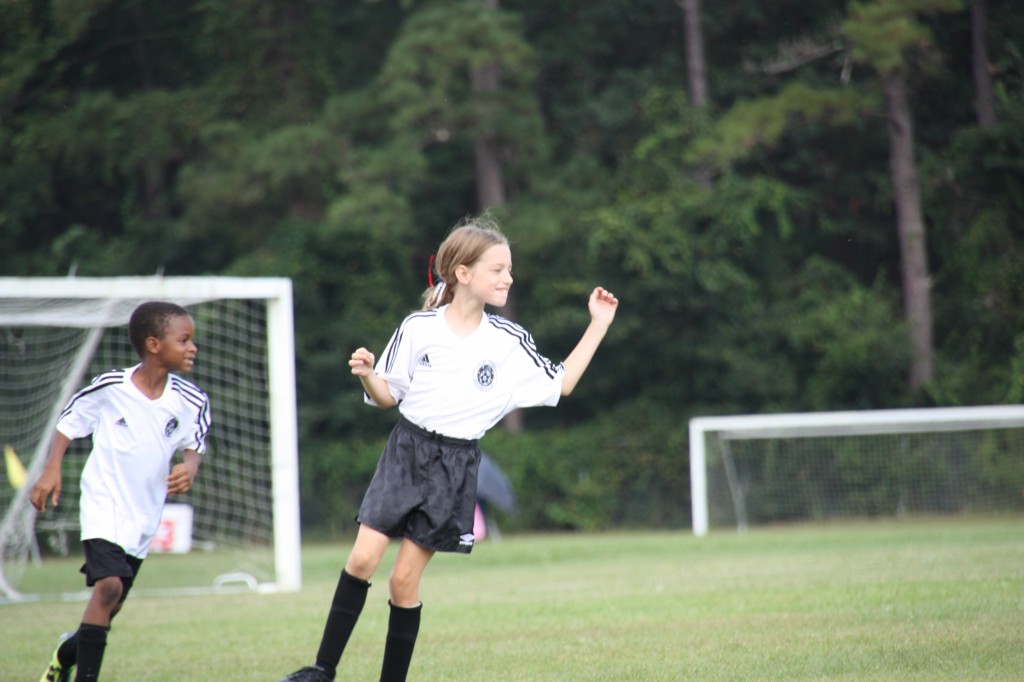 I've always encouraged my girls that when they are on a team they not only do their best, but they do their best to help their teammates shine as well. I'm so proud of them because they were just as excited when their teammates made a great play as they were when they made one. They were cheering from the bench and on the field.
They worked hard at practice and were eager to go to their games. They were concerned when teammates were hurt and showed compassion for opposing teammates as well. We always taught them to play hard, but fair and that's what they do.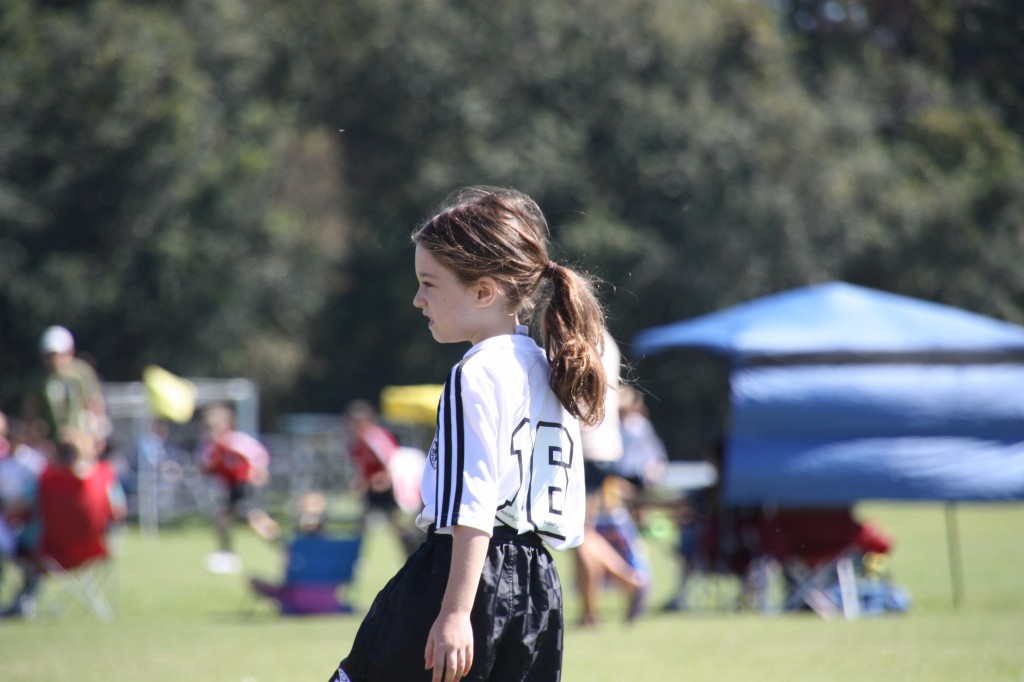 Sports had a huge impact on my life and I can see the impact it is having on my girls' lives as well. They have learned so much playing soccer about friendships and teamwork as well as hard work and discipline. Playing soccer also gives them the opportunity to interact with other adults in authority (coaches and refs) since they don't get much of that being homeschooled.
It also taught them a ton about winning and losing. Both girls have been on teams that won a lot, but lost a lot too. In fact my nine year old had a season where they lost every single game. It was hard for her to play her hardest and still not win a game, but it was a great life lesson and she learned how to lose graciously. While she was very sad about that losing season she came back the next season determined to practice and play harder.
Verizon wants you to share your daughter's athletic achievements and they're giving away a deluxe tech and entertainment package. One person will win:
One (1) Grand Prize consisting of the following will be awarded to the Winner:
Samsung Galaxy NX 20.3MP Camera with 18-55 Lens (ARV $1,699)
Microsoft Surface Pro 2 – 128 GB (ARV $1,000)
Type Cover 2 for Surface Pro 2 (ARV $130)
HEX Surface Sleeve (ARV $40)
Surface Mini Display Port HD AV Adapter (AVR $40)
Monster iSport Victory In-Ear Headphones (AVR $150)
Apple iPod Nano (ARV $150)
Amazon Gift Card for Sports Equipment purchase (ARV $1,800)
You can find more details on their contest page.
This is a sponsored conversation written by me on behalf of Verizon. The opinions and text are all mine.