Today seemed normal. We picked up, raked leaves, got haircuts, ran errands and got ready for my sister to visit.
I thought it would be fun to go out so we headed to our favorite Italian spot.
Today was so normal I almost forgot.
Until I got my salad.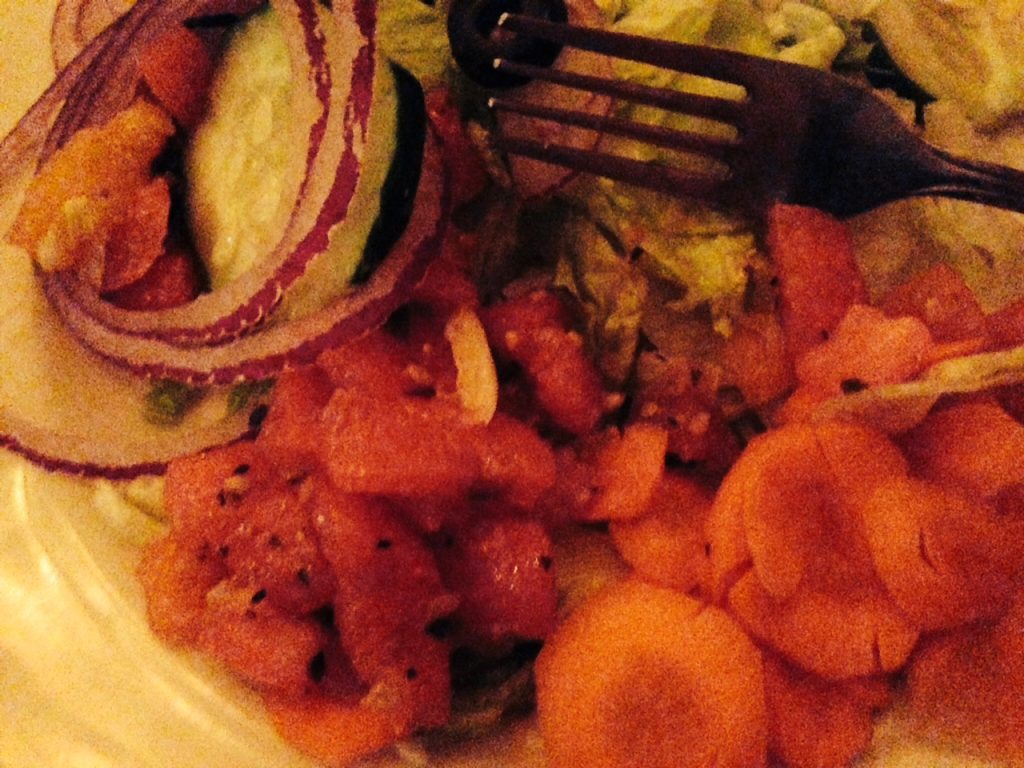 I hate tomatoes. But I usually don't change my order because he'll eat them.
I picked them out and pushed them around my plate thinking sometimes it really is the little things.
My husband has been deployed to the Middle East for 274 days.  These are my real thoughts expressing my heart during his absence.  I appreciate your prayers and kind words as we cope, adapt, and carry on without him until August 2014.  To read from the beginning, click here.