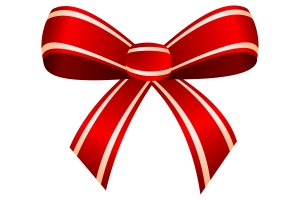 Shopping at your military commissary over the holidays can add up to big savings. Many staples can be purchased at the commissary for significantly less than the local stores.
Shopping during the holidays at the commissary can also be overwhelming. Long lines and empty shelves can make it not worth the trip.
Here are a few tips for holiday shopping at your local commissary.
Shop Early
The later in the month you shop, the emptier the shelves. If you shop soon (three weeks before Christmas) you'll probably find everything you need.
Items such as vanilla, sprinkles, cinnamon, and sugar will often sell out a few days before Christmas. If you have these on your shopping list buy them now.
Don't Shop Around Payday or the Three Days Before Christmas
The best days to shop this month will be December 7-9th and 12-14th. If you can save your Christmas money until closer to payday you'll find fewer crowds at the store.
Shop Alone
I know this can be difficult in military families due to schedules, deployments, and duty stations far away from family. But if at all possible, shop alone. The commissary is extra crowded in December and trying to manage kids and a huge shopping list can be very stressful.
There are also more displays this time of year, just waiting to be knocked over by a curious toddler (or teenager if you are like my family).
If you don't have any help, try swapping babysitting with another military family. It will make your shopping trip easier.
Check the Special Displays
If you can't find an item you are looking for on the shelf check the special holiday displays. Often the commissary puts items like gravy, stuffing, bread crumbs, and spices in special displays either on end caps or in front of the meat department.
Look for Tear Pads for Additional Savings
Tear pads can often bring unexpected savings on your holiday shopping list items. Look for in-store coupons on crackers, mixes, oils, and cereals.
When you enter the commissary there is usually a display or box with additional coupons. Check the coupons to see if you can save on items you already have on your list.
Remember to Make a List and Bring Coupons
Every two weeks I post commissary coupon match-ups which will help you save additional money at the store. Making a list and marking coupon items will save you time at the store.
No matter when you shop this month it will be more crowded than usual so being prepared and organized will make the trip a little better.
Remember to Bring Your Cheerful Attitude
Nothing says Merry Christmas like a line wrapping around the back of the commissary, crowded aisles, and crying children.  Sometimes even a simple smile can bring some much needed joy into the life of a cashier or bagger.
Remember everyone shopping has the same goal, to get their groceries and get home.
It is worth it to shop at your commissary this Christmas, just remember these simple tips for an easier trip!
What is your best tip for holiday shopping at the commissary?