Last week I took my mom to dinner at Bonefish Grill. She's been so helpful with us staying at their house I wanted to treat her to a delicious dinner at one of my favorite restaurants, Bonefish Grill.
Every Tuesday at your local Bonefish there are specials on lobster. If you love lobster this is a great way to enjoy it for less. For between $9 and $20 you can dine from the Tuesday Tales lobster menu and get a delicious dinner!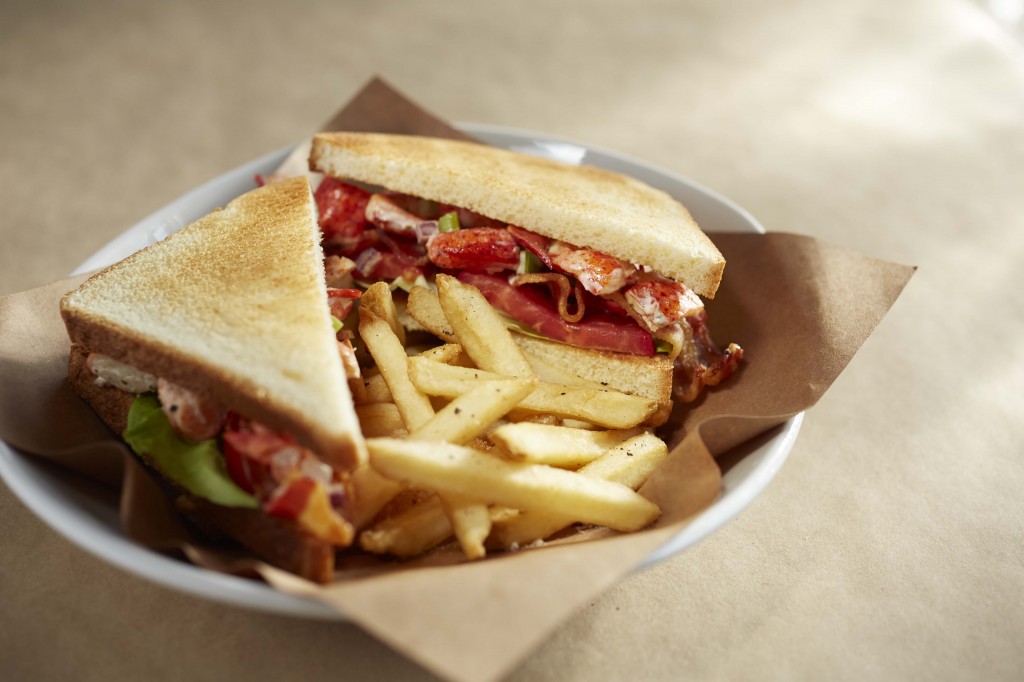 This lobster BLT is $13.99! MMM…. bacon!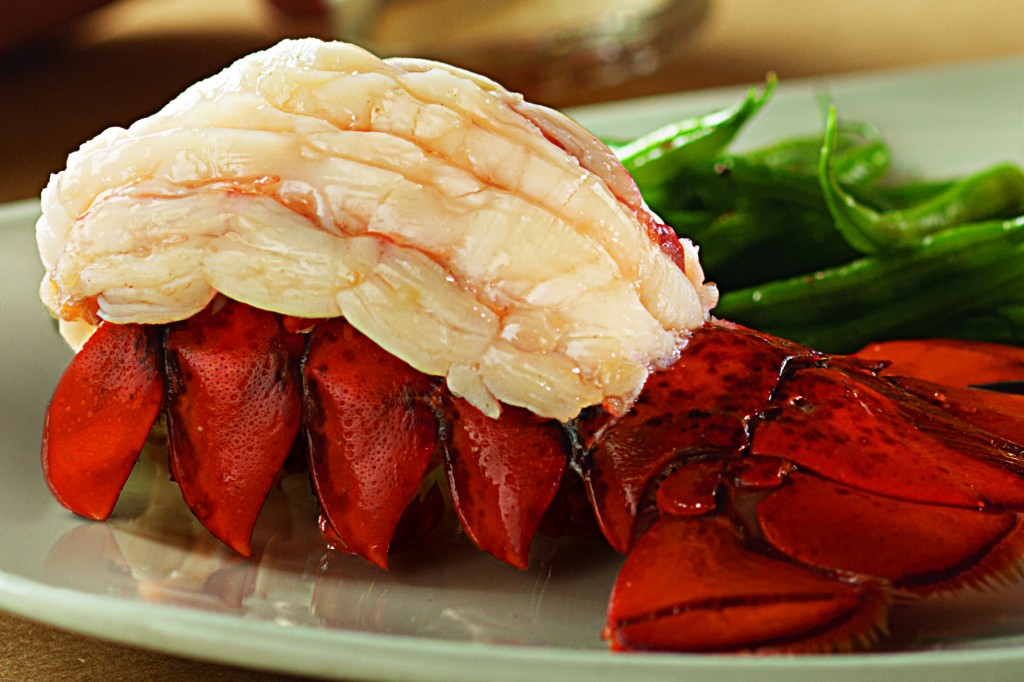 You can order a cold water lobster tail for $9.90. In my opinion the best deal on the Tuesday Tales menu is the lobster sliders which are under $9! That's a great price for lobster.
My favorite way to eat lobster is on steak! (Go big or go home, right? ) I ordered the steak topped with lobster thermador. It was absolutely delicious! It is served with whipped potatoes (YUM!) and mine had a side of spaghetti squash that was delicious. The portions are generous and if you are like me you will probably have enough for lunch the next day.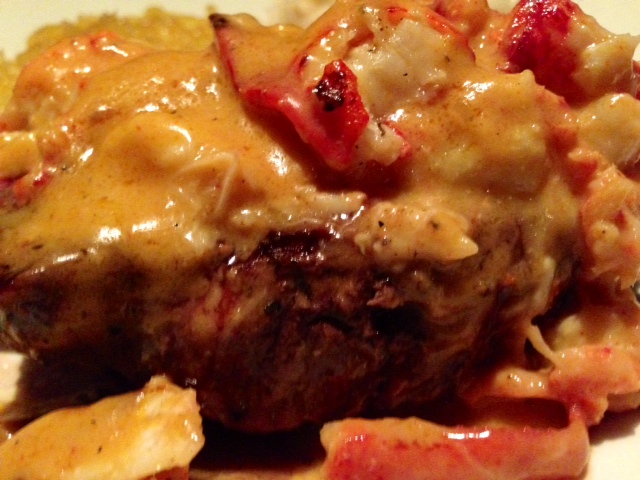 Did you know that if you make a reservation at Bonefish you will receive 15% off your meal? This is valid through December 14, 2014 so if you would like to dine at Bonefish during the holidays you need to go in the next three weeks!
The service is always fabulous at Bonefish Grill and they always keep your water refilled which is a big deal to me! It's the little things in life sometimes, you know? 🙂
They have a great menu selection and if you have people in your family that don't love seafood there are several options for them on the menu including a burger, pasta, steak, and salads.
Finally, don't forget about the Bang Bang Shrimp appetizer! It is a must order at Bonefish Grill and is so delicious! I always have just enough leftover to make a salad for lunch.
Bonefish is running a special right now, if you buy $100 in Bonefish gift cards you get an extra $20 gift card bonus. I love these deals because you can stretch your holiday dollars.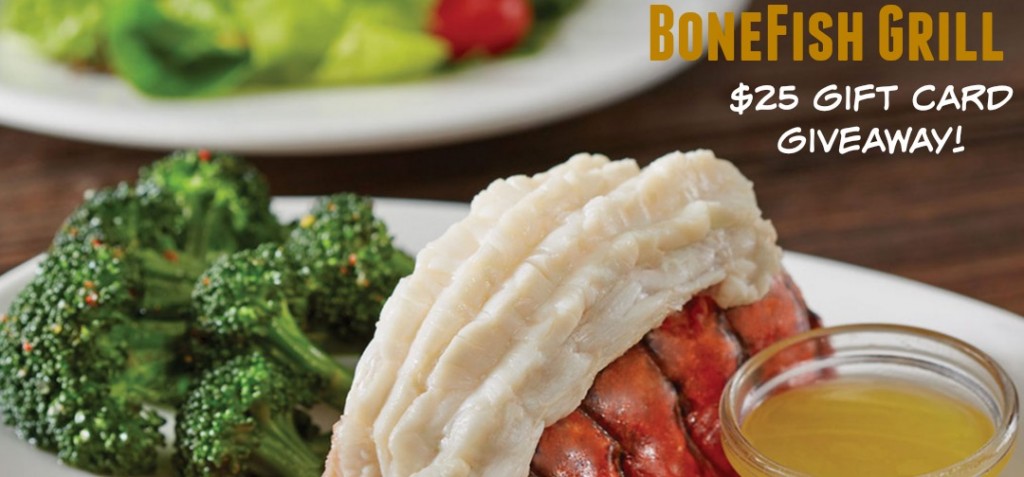 I have a $25 Bonefish Grill gift card to give away today!
If you love Bonefish you'll definitely want to enter. Just leave a comment sharing what your favorite item on the menu is at Bonefish Grill and you'll be entered to win. If you've never been to Bonefish Grill you can enter by leaving a comment.
The giveaway is open to US residents and ends 11/ 26.