My cousin's bowl of sprinkles ice cream.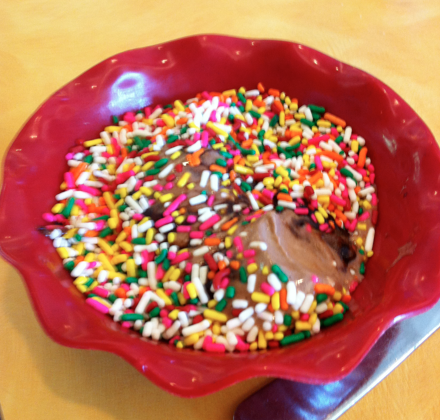 My week in review.
The government didn't shut down, which means all the military families got full paychecks today. Yeah!
I met my cousin for the first time EVER!
I watched five soccer games.
I was chased by a snake.
We spent 1.5 hours trying to get the snake out of our shrubs.
We no longer have a snake.
We no longer have shrubs.
I learned that leftover scalloped potatoes taste great fried up with eggs.
I took my cousin's wife to lunch and almost ate a roach.
We finished another week of school and are one week closer to summer!
My daughter decided to run for Senator.
Some weekend reading.