Today we cleaned and did school. I'm not a big fan of Saturday school, I know one of the benefits of homeschooling is flexibility, but I personally like a day off of doing homeschool.
I'm also not a big fan of cleaning, but I like a clean house so that's what we did today.
Today was rather boring. I haven't had boring in a long time. It felt good.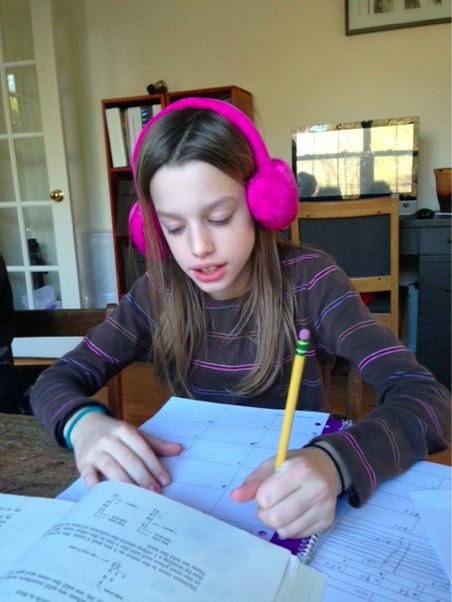 Apparently I need to turn the heat up. She wore earmuffs all day.
My husband has been deployed to the Middle East for 274 days.  These are my real thoughts expressing my heart during his absence.  I appreciate your prayers and kind words as we cope, adapt, and carry on without him until August 2014.  To read from the beginning, click here.