For the last three months our home has been in some state of construction. We completely gutted and remodeled our kitchen, laundry room, breakfast room and dining room. We painted the entire upstairs (except my room) and just replaced our carpet.
While the project went as smoothly as remodeling can go, it has taken it's toll on everyone.
Last night my son was on the phone with his friend and he told him he needed to go because it was time for dinner. His friend said,
"Let me guess, pizza rolls?"
The sad thing is that he was right. It was pizza rolls! We had some fruit too, but we are now known as a pizza roll family?
If you are a pizza roll family, I'm not judging. You gotta do what you gotta do. We just aren't and not because I think we are better or have superior cooking skills. My kids don't really like pizza rolls and they act like crazy animals when they eat that kind of food, which is why we try to avoid it.
But now we are the pizza roll family.
Something has to change around here.
It isn't that hard to make dinner, what is hard is actually getting to the grocery store. It seems like every day I have great intentions of making a list and grocery shopping but things keep coming up and I never make it out of the house.
Since I have children who can drive they end up running to the store for milk, apples, and pizza rolls which apparently is enough to sustain us.
In other news, my eye flipped out after all the carpet was ripped up. I think it is a coincidence, but I'm not sure. I spent the whole day trying NOT to rub my eye off my face. Any suggestions? I tried a warm compress, but I don't know if it worked since my eye is still driving me CRAZY!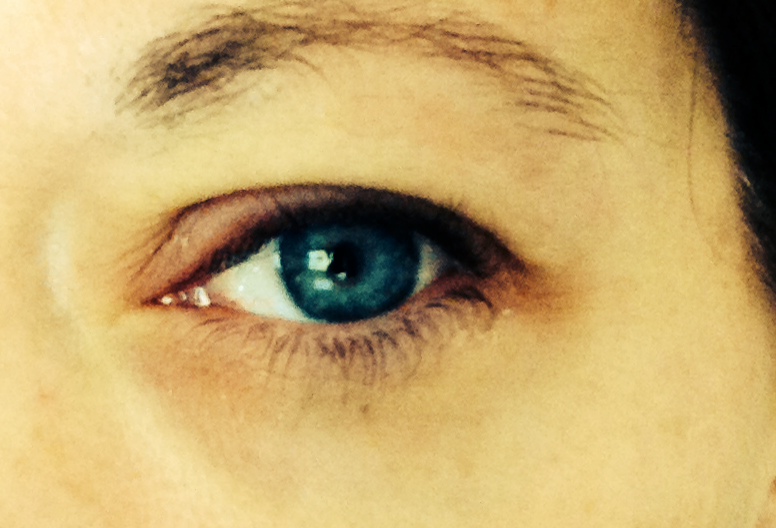 See how the upper lid is red and swollen? Thoughts, ideas?
My husband has been deployed to the Middle East for 274 days.  These are my real thoughts expressing my heart during his absence.  I appreciate your prayers and kind words as we cope, adapt, and carry on without him until August 2014.  To read from the beginning, click here.