Today (Thursday) my son turned 8. We started the day with donuts and then moved straight to the gifts. I am not sure how this started, but my kids always want to open their presents first thing in the morning.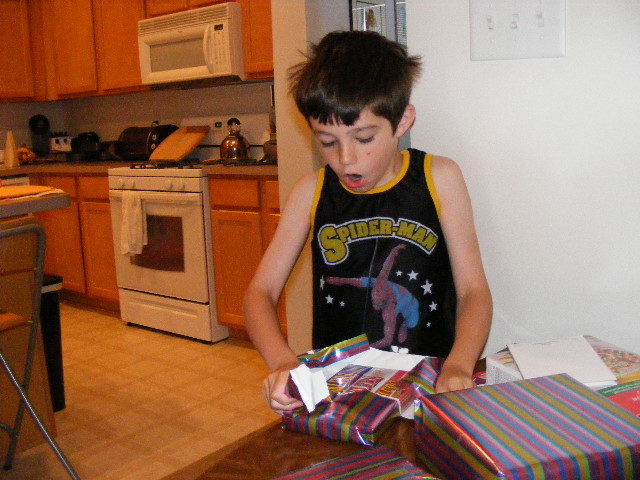 He played with his gifts all morning (you get your birthday off of school at our house), and then decided on tacos for lunch. I always make my taco meat with ground turkey, it is cheaper and tastes better (in my opinion).
I made an executive decision and we had cake and ice cream for dinner.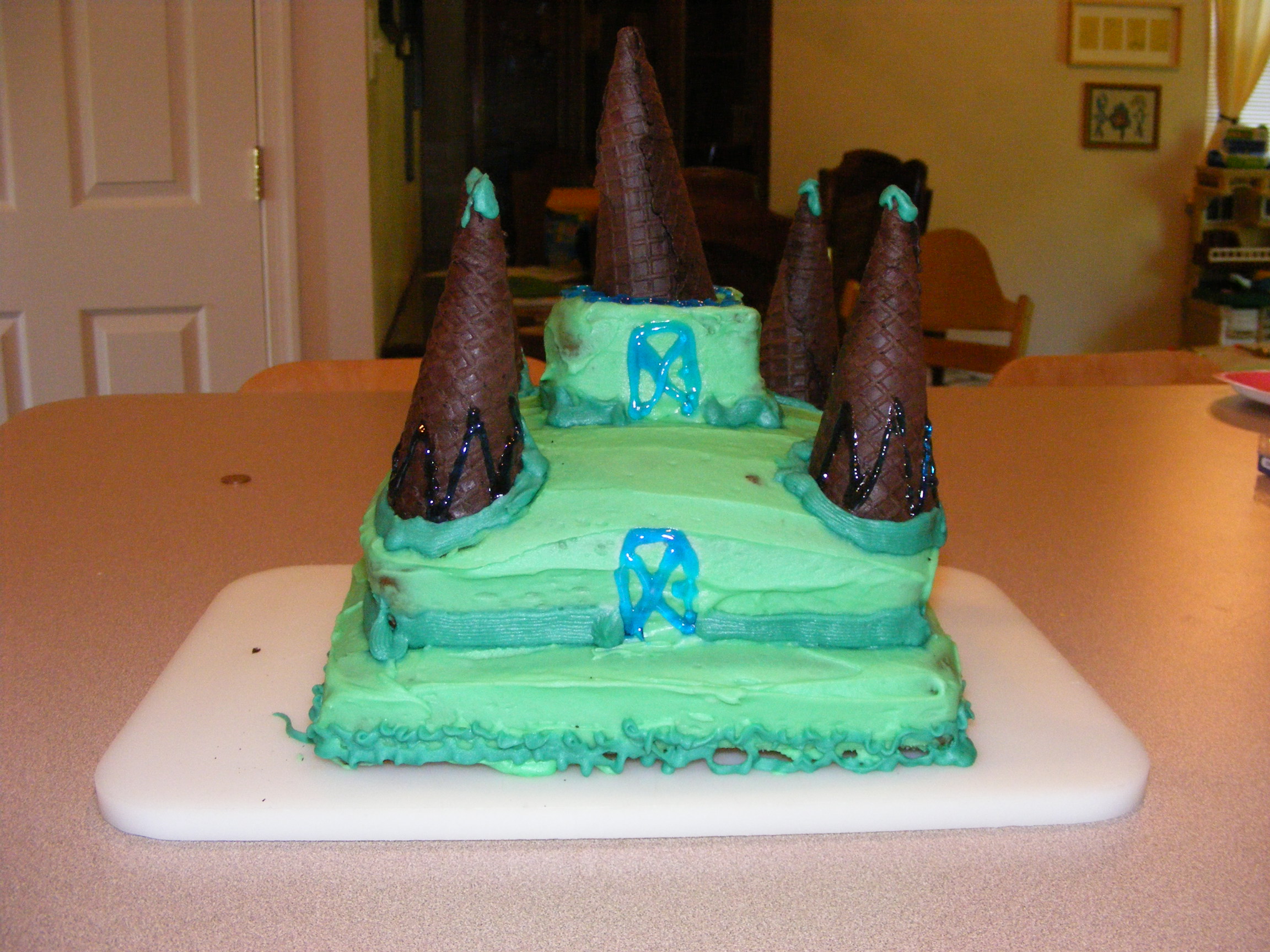 Apparently when you turn eight, you are old enough to light the match and light your own birthday candles.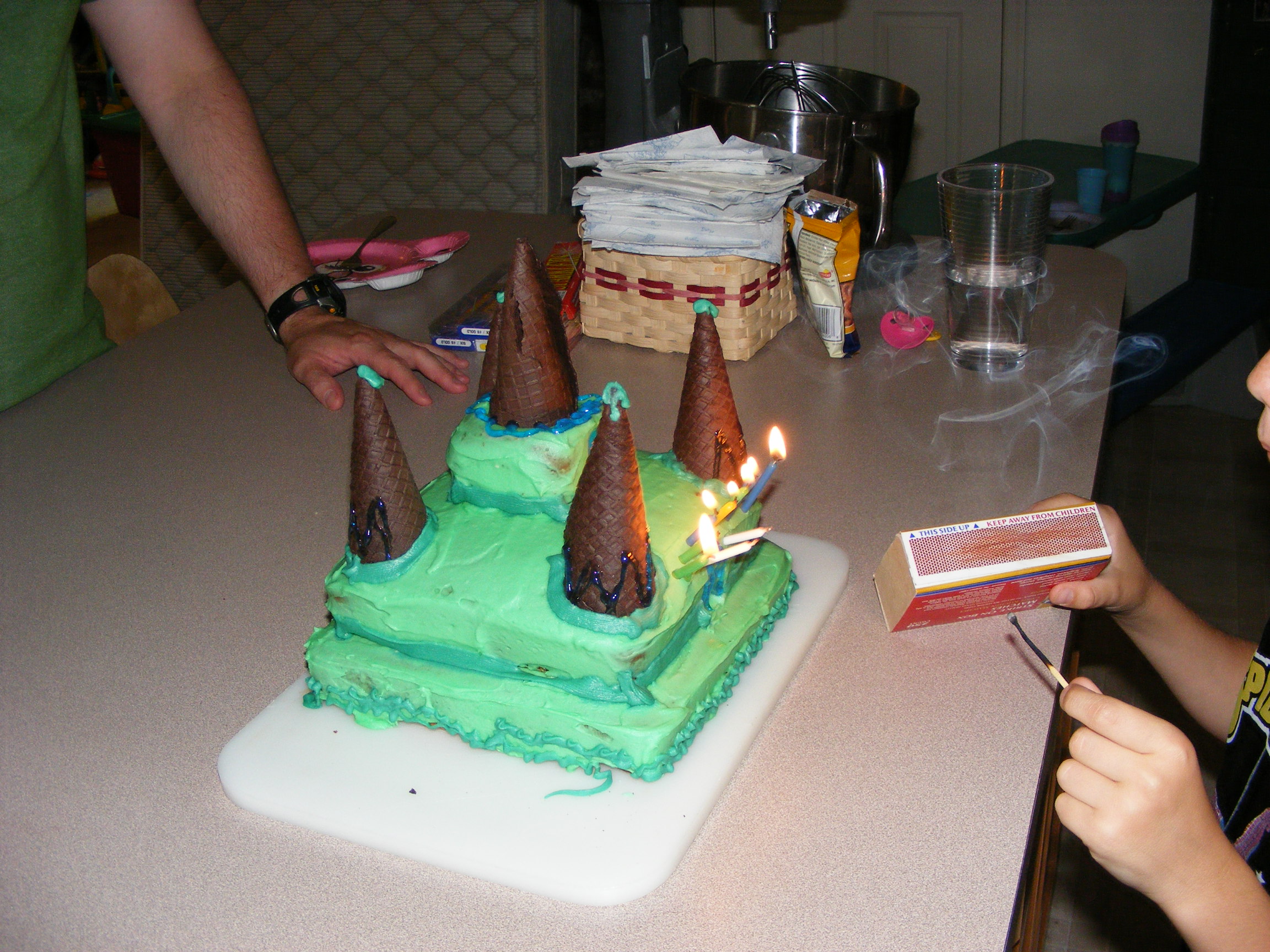 I thought he did a good job of placing the candles in the cake.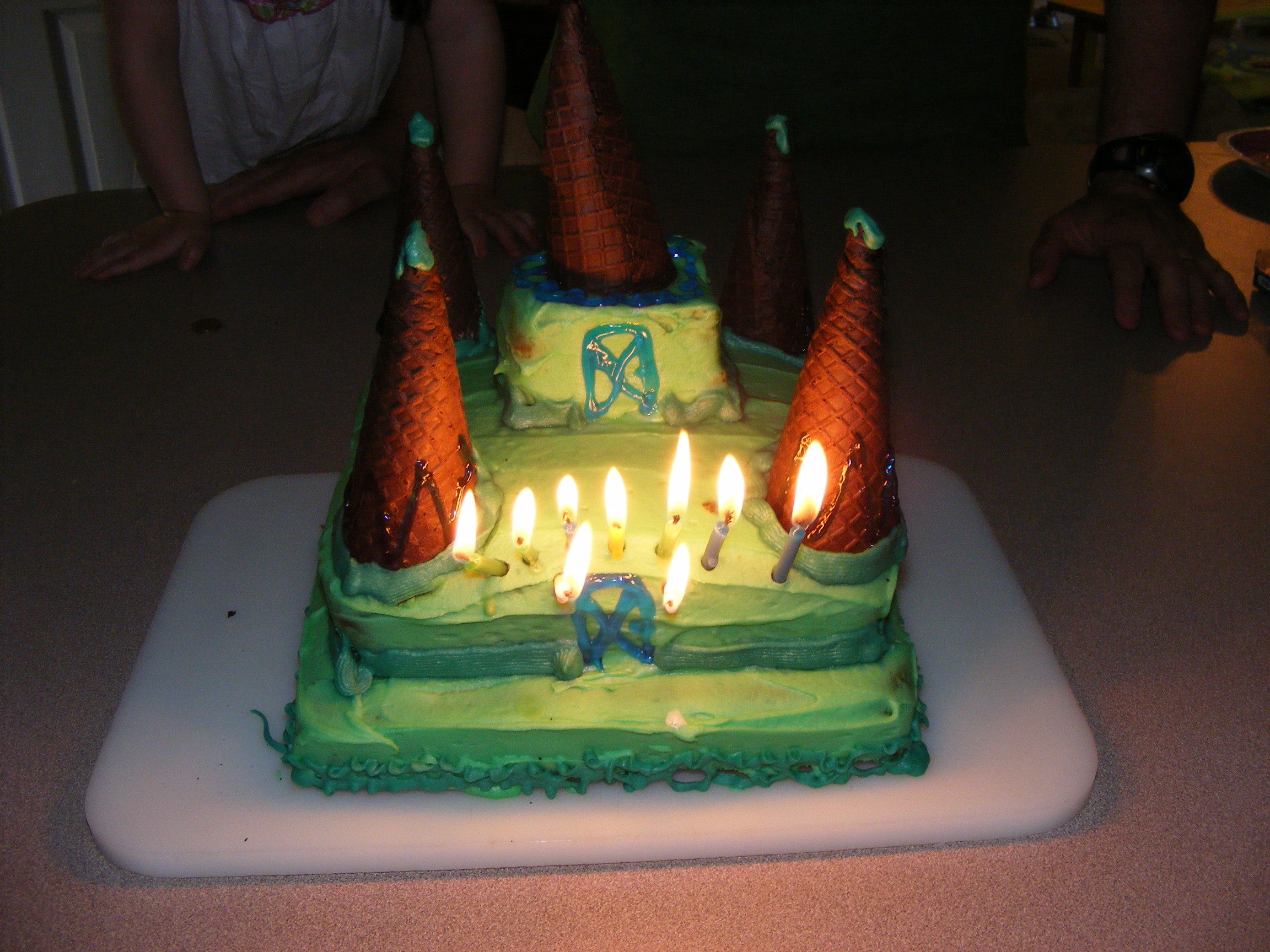 After our dinner of cake and ice cream we had popcorn for dessert. I also found out that when you turn eight you can cook popcorn on the stove.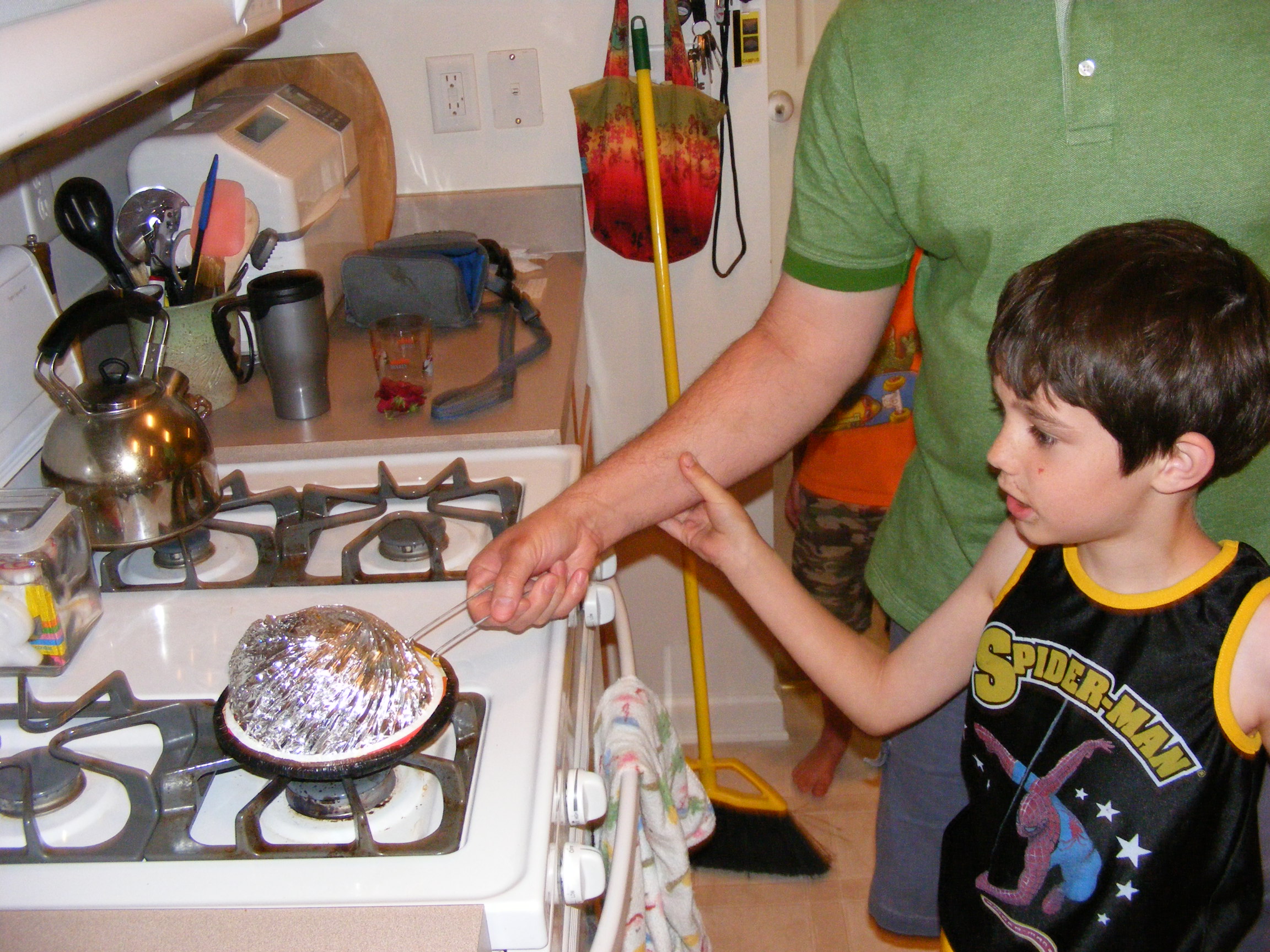 He bought this popcorn on our way home from Florida with money from his grandfather.
After the popcorn, the kids and dad went to the pool while I stayed home and cleaned the dirty knife from the cake.
They took hot baths after swimming and then it was time for a very happy birthday ending. Sparklers!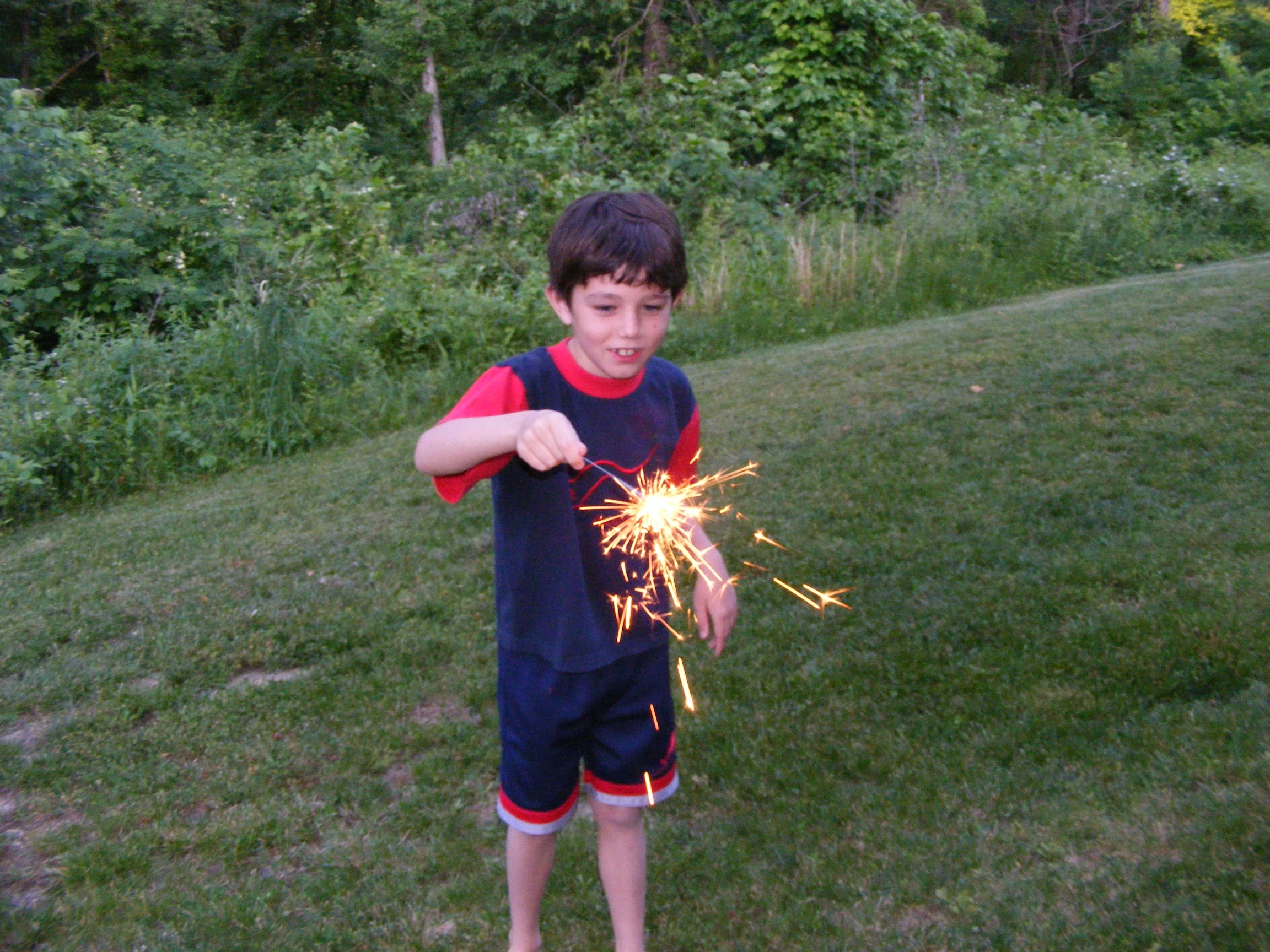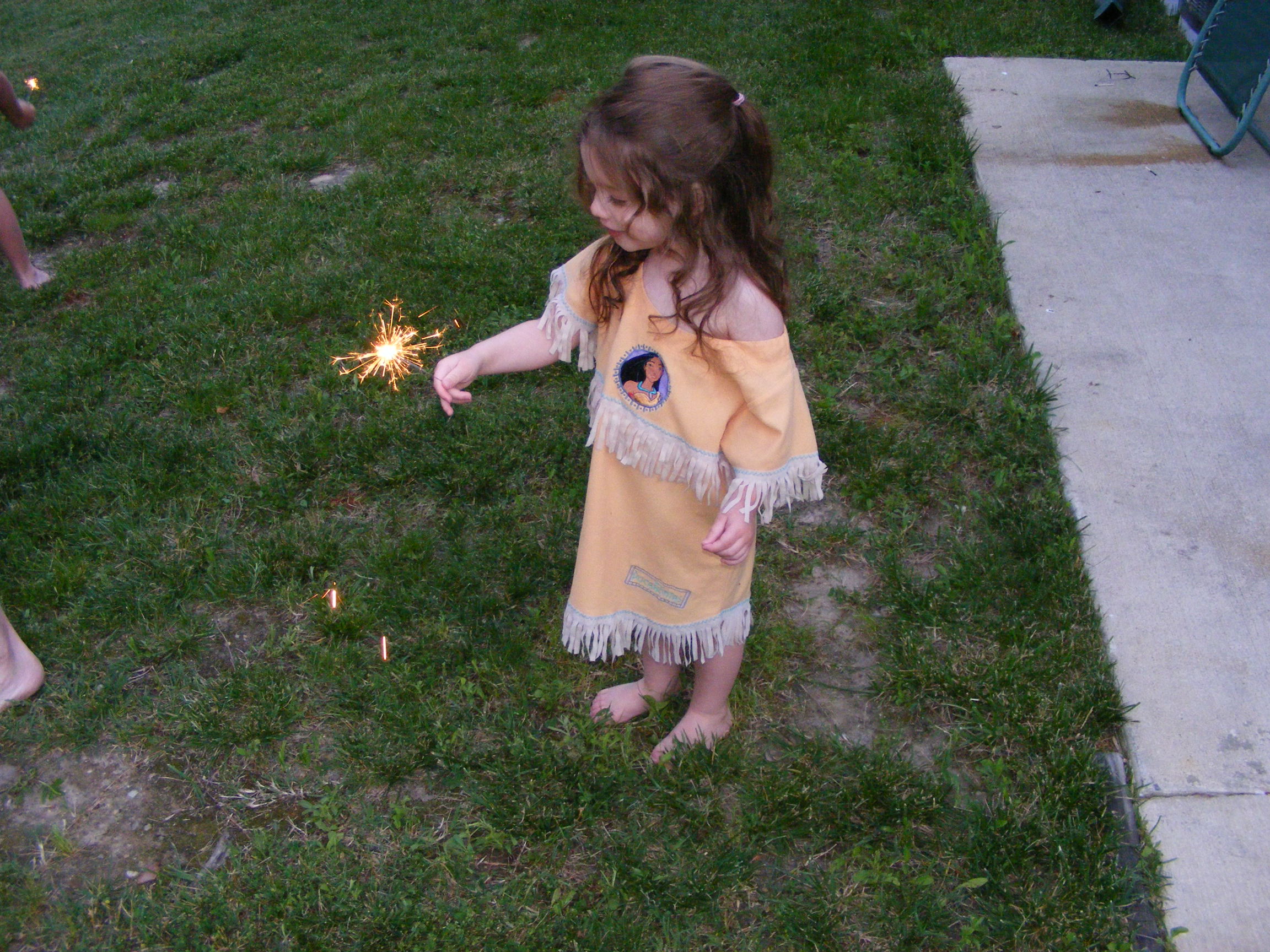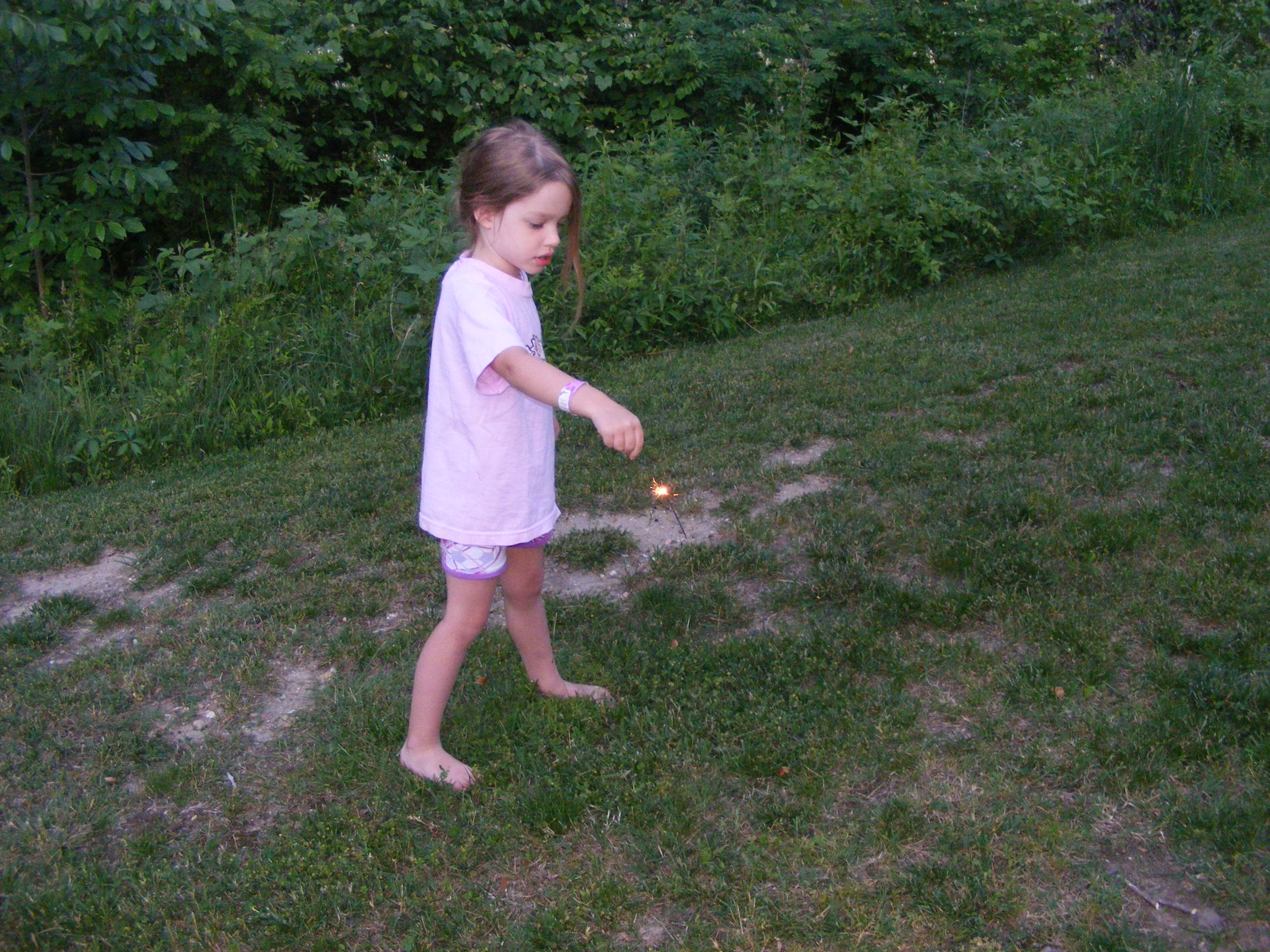 Happy Birthday Buddy! We love you!