This page will be updated continuously until Veteran's Day, November 11, 2010. If you know of a place that is giving free or reduced admission to Veteran's please email me and I'll update this page with the information. Please call your local store to confirm they are participating in these promotions.
Nationwide Veterans Day 2010 Discounts
Applebees is offering a free meal to all Veterans and Active Duty military on November 11, 2010. You can choose from a special menu that includes pasta, steak, shrimp and more!
Free Bed and Breakfast one night stay on November 10, 2010 in one of many participating Bed and Breakfasts for active duty or retired military. Check to see if there is one near you.
Veteran's get a free meal (from a special menu) from Chili's on November 11, 2010.
Hydro Massage is offering free massages between November 11th and 14th to honor the country's Veterans.
Hy-Vee stores throughout the Midwest will once again honor America's veterans on Veterans Day with a free breakfast in appreciation of their service to the country. November 11, 2010 from 7 am – 11am.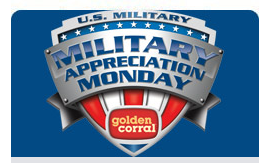 Veteran's eat free at Golden Corral on Military Appreciation Monday, November 15, 2010.
Krispy Kreme is offering a free donut to Veterans on November 11, 2010.
Lowes offers an extra 10% off to active-duty military members, National Guard and reserve members, retirees, honorably discharged veterans and immediate family members. ( Lowes always offers 10% off to active duty)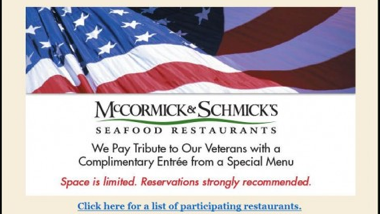 McCormick's & Schmicks Veteran's Appreciation Event, Sunday November 7, 2010. Veterans eat free from a special menu, reservations recommended.
National Parks are offering free admission to everyone on November 11, 2010.
Sleep Number is offering a FREE travel pillow to any active or retired military member with valid ID who comes into one of our Sleep Number stores to find their Sleep Number setting between October 31 and November 14. As well as $750 off our Queen or King size Sleep Number i8 bed sets, free standard delivery, and 30 percent off select bedding solutions.

Sport Clips is offering a free haircut to Veterans on Veterans Day 2010 at participating locations.
Outback Steakhouse is offering a Bloomin' Onion and Beverage (one non-alcoholic drink) to Veterans at every Outback in the country on Veterans Day.
California

The California Automobile Museum located in Sacramento, is offering free admission to active duty and retired military on November 11, 2010.
Coastal Voices Free Concert for Veterans, November 11 and November 13, 2010 in Santa Maria, CA.
Florida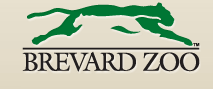 The Brevard Zoo is offering free admission to active duty and retired military from November 11-14 2010. If the active duty member is out of the country the spouse can receive the free admission.
The Central Florida Zoo offers free admission to Veterans with proper id.
Illinois
Waukegan: The following shops on North Genesee Street will giving free hotdogs and lemonade to veterans beginning at 10 a.m. during Thursday's Veterans Day parade downtown: Alyce Browne Art, 228D N. Genesee St.; Peace in Your Hands Book Exchange, 228A N. Genesee St.; and Gallery of Shoes, 226 N. Genesee St. For more information, call (847) 336-9173.
Indiana
Fort Wayne, Indiana offers Veterans free round of golf by showing a veteran's ID at city courses .
Mike's Car Wash will honor those who have protected our country and fought for our freedoms with a free car wash all day on Veteran's Day, Wednesday, November 11. In addition, donation buckets will be at each location to raise money for HVAF of Indiana, a local organization that helps homeless veterans.
Iowa
Davenport's Texas Roadhouse invites veterans and current military to enjoy FREE meals on Veteran's Day, Thursday, November 11. From 11:00 a.m. – 3:00 p.m at 4005 E. 53rd Street, Davenport, IA.
Kansas
On Veterans Day, Thursday, November 11th, Budget Rent a Car of Wichita will be giving away a free tank of gas to any customer who rents a vehicle.
Missouri
Price Chopper will honor Kansas City veterans with special savings at the gas pump this Veterans Day. On Thursday, November 11, veterans can stop by any Metro Price Chopper store and get a $.25 per gallon discount off their next fill up at QuikTrip (up to 20 gallons). This bonus reward for veterans is part of Price Chopper's FUEL REWARDS program, launched on October 1.
North Carolina
Oregon
The Oregon Zoo marks Veterans Day by offering free admission for military veterans and active military personnel.
Texas
BJs Brewhouse in San Antonio, Texas,  is offering all vets and active duty military their choice of two free offers on Thursday, November 11, in honor of Veterans Day 2010.
San Jacinto Museum of History will admit active and retired military personnel and their accompanying family members and guests to all its venues FREE OF CHARGE during the week of Veterans Day – Sunday, November 7 through Sunday, November 14, 2010.  The Monument is open 9 a.m. – 6 p.m. daily. is offering free admission.
Virginia
Colonial Williamsburg offers special free admission passes to active duty military, guard and reservists, retirees, veterans and their dependents from Thursday through Sunday, Nov. 11-14.
The Lynchburg Museum and Point of Honor will offer free admission on Veteran's Day
Wisconsin
The New Zoo located near Green Bay, Wisconsin invites all veterans and their families on Thursday, November 11th to celebrate this very special day-admission free.