One of the keys to utilizing my pantry this month is to actually be able to find the food. In our last house we had a closet pantry, but in this house I have cupboards. Since moving in, I haven't been able to develop a system to keep my pantry organized. My plan is to organize it today before I go to the store tonight.
Update- Thanks to the efforts of an 11 and 13 yo the pantry is finished! One of the many benefits of having your kids help you with a job like this is that they see the five boxes of pasta. So on the third spaghetti night of the week they are less likely to complain. The quicker the spaghetti goes, the sooner other items can be purchased. I also discovered that I will never need to buy powdered sugar again, I think we found ten pounds!
Go here for more ideas of getting your house in order.
Before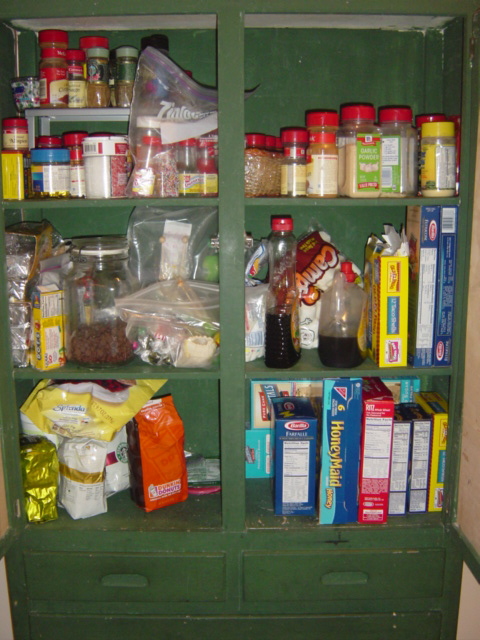 After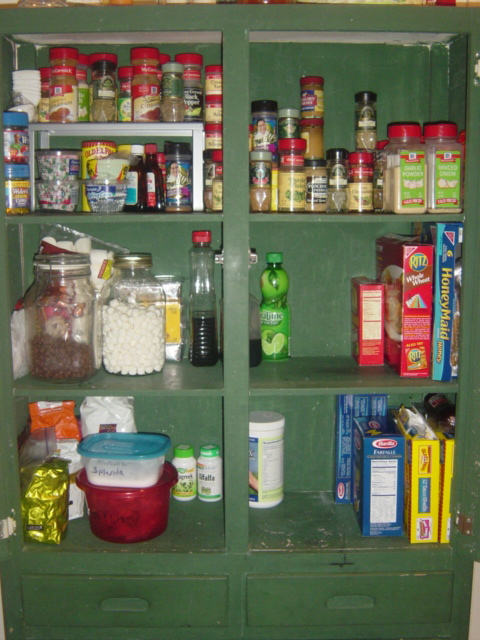 Before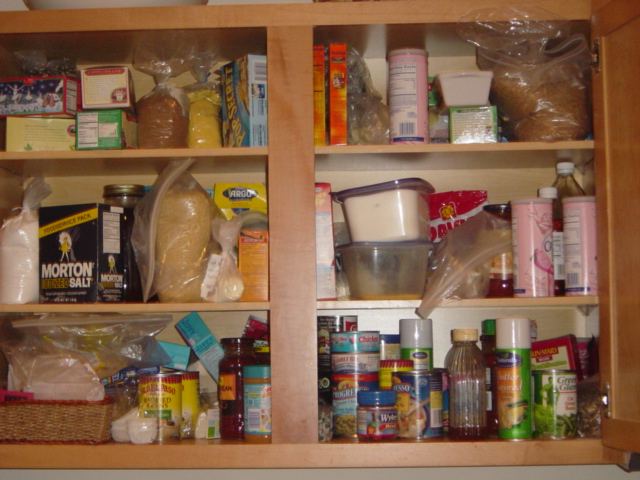 Before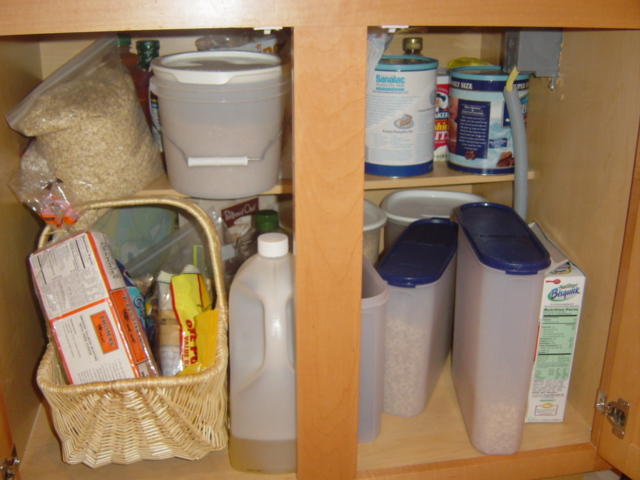 After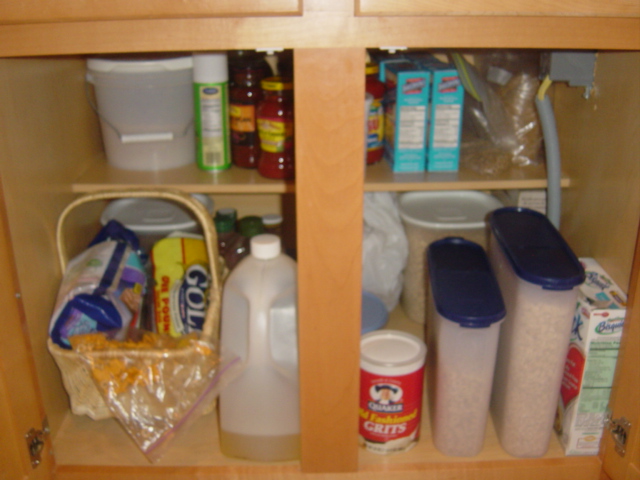 My next goal will be to make an inventory sheet for my dry foods so I stop buying the same things over and over again just because I can't find them!
New to my blog…. find out more about me here.