Don't throw away your expired coupons…. military families stationed overseas can use coupons for up to six months after the expiration date. Are you stationed overseas and would like to receive expired coupons? Shoppers around the web want to support our troops by sending you their expired coupons. Email me at thehappyhousewife@comcast.net for all the details.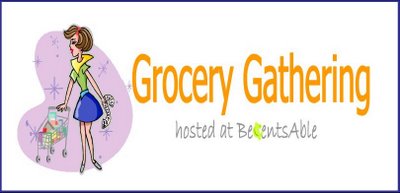 Save your pennies military shoppers, the case lot sale is coming in May. You can view the dates for the case lot sale for your commissary here.
It time for another two weeks of Commissary Savings that run through 3/31.
Here are some Commissary deals-
Bounty Paper Towels – $1.29
Cascadian Farm (selected cereals) – $1.99
General Mills (selected cereals) – $1.89
Granola Bars – Nature Valley, Cascadian, Curves – $1.69 (there are also coupons floating around for these)
Green Giant selected frozen veggies – $0.99
Nature Valley Granola Bars – $1.69
Oberto Beef Jerky – $2.99 (great price, stock up for camping season)
Other sale items
Ben and Jerry's Ice Cream
Capri Sun
Dole Fruit Cups
General Mills Breakfast Bars
Gortons Frozen Fish Selected Items
Hefty Storage Bags
Keebler Cookies & Crackers
Kraft Chunk Cheese
Kraft Salad Dressings
Martha White Mixes
Motts Apple Juice
Motts Organic Applesauce
Nabisco Cookies & Crackers
Philadelphia Cream Cheese
Pillsbury Breadsticks
Pillsbury Cake Mix
Pillsbury Frostings
Ralston Instant Oatmeal
Totinos Pizza Rolls
Van Camp Kidney Beans
Check back often as I post deals throughout the week.
note from a military spouse…
Today, I tore off a Pepsico Smart Spot mail in offer form at the Sugar Grove Commissary. Though we're mid-way through March already, if you purchase 15 upc's from participating products (Gatorade, Quaker, Tropicana to name a few) and send them in along with your commissary receipt you get a $5 Commissary Gift Certificate by mail. These are products I already buy so even though there's only 2 weeks left you might cash in on it. It's a March deal. The website http://www.smartspot.com has a complete list of participating products. I don't know if this is just our local store or not but it's worth checking into.
Another tip from Bangor Commissary in Washington
My good find yesterday was the Goodlife Recipe catfood 3lb bag
for 3.49.  If the $3 off coupon from a recent insert is used this makes the catfood $0.49.  Quite a deal.
Also certain Kraft salad dressings are at 1.50, if the .75/2 coupon
is used this makes them $1.12 each, not too bad.
Do you know of a great Commissary deal this week? Email it to me at thehappyhousewife@comcast.net and I will post the deal and link back to your site.
Do you think shopping at the Commissary is worth your time? Check out my Commissary shopping tips here.
Find more grocery store savings here.