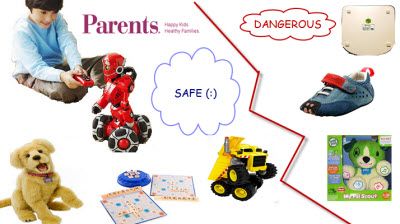 Parents.com has updated their Toy and Product Recall Finder.  Keep your kids safe this year, by making sure their toys are not on the naughty list.
They also have plenty of activities to make the Christmas holidays a special time for the family, and keep your kids busy during the winter break.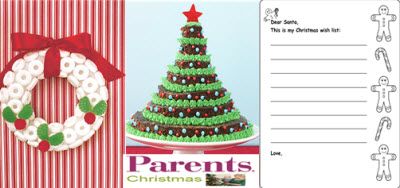 Christmas traditions – Family activities that can grow into Christmas traditions, such as visiting a tree farm each year, giving to people in need outside of the family, and participating in neighborhood Christmas caroling.
Christmas printables – Cut outs of paper ornaments for kids to color and decorate and easy-to-make gift tags that kids can personalize.
Christmas crafts – ideas for handmade gifts and ornaments, featuring everything from handmade ribbon ball ornaments, light bulb snowmen, gingerbread ornaments, to felt stockings and creative wreaths. It's not too late to get crafty and make a few homemade gifts this year.
Finally if you are looking for timeless toys that you played with as a kid, check out their classic toys recommendations. Dozen of the classic toys inducted into the Strong National Museum of Play's National Hall of Fame.  These toys, many of which have been revamped for today's kids, include basic Crayola crayons, Legos, and even the Radio Flyer wagon.