I've partnered with Truvia® to bring you this post. All opinions are my own. Don't forget to scroll down to enter the giveaway and get your free sample!
Did you know that by now, many people have already broken their New Year's Resolutions?
Resolutions are hard to keep because they require change- remember we talked about this a few weeks ago? But change is so good. I know you all are tired of hearing about my diet and exercise story, but it seriously changed my life! Small changes over time add up to big changes and a healthier lifestyle!
And here's the other thing- most companies don't want you to keep your resolution! Unless they are a gym or a bottled water company people are probably giving them up in January! There is even a day dedicated to ditching resolutions!
So resolutions are hard, most people don't keep them, and people are actively working to keep you from keeping them, so why even bother, right?
Wrong. Change is good, and even better if you can  keep it up past January! The good news- Truvia®  wants to help you keep your resolution by giving away some awesome prizes just for making positive changes!
How awesome is that?
You can win an American Express gift card, $500 towards a personal trainer (highly recommend), or a Spa Finder gift card just for keeping your resolution.
When I saw that Truvia®  was giving away $500 towards a personal trainer, I knew I had to pass this information along to you all! Getting a personal trainer was probably one of the best decisions I've ever made. My trainers helped me reach my fitness goals at a healthy pace and acted as my personal cheerleaders throughout the process.
I really wish I could give a personal trainer to anyone who wanted to improve their physical fitness. I can't- but one of you can win a personal trainer so go enter! Just take the Stay TRU pledge to enter and you'll receive a Truvia® coupon just for entering!
Have you heard of Truvia®  sweetener? It's made from the leaves of the stevia plant and is a natural, zero calorie sweetener that is gluten-free and kosher certified. You can use it everything from coffee to baked goods.
Truvia® sweetener and Kin Community have partnered to share with you seven new recipe creations. These recipes are delicious but low calorie to help you achieve your fitness goals.
You must check out the dark chocolate sea salt cookies from Jaden from Steamy Kitchen (LOVE HER!). My friend and business partner Erin, loves anything dark chocolate or sea salt, so maybe I'll make a batch for her and bring them next time we are together.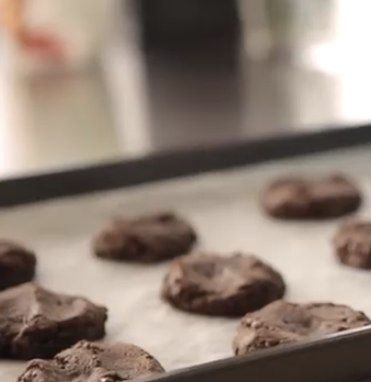 From now until March 31st (or while supplies last) you can get a free sample of Truvia here and try some of their delicious recipes or create your own.
Enter to win one of three awesome prizes from Truvia here.