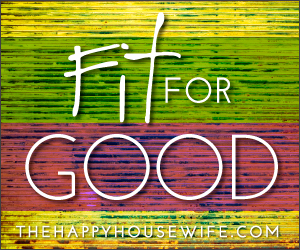 This month we are working on giving up sugar. I know many of you struggle with this and getting into good habits by choosing something else to eat instead of a sugar filled snack is worth it. This month my replacement resolution is to choose foods without processed sugar in them.
Over the past several years I've worked with the folks at Musselman's to help promote healthy options, like their natural applesauce. My kids love it as a snack (my teenage son actually drinks it from the little single serving bowls- who has time for a spoon when you are 16!) and I use it as a substitution in many of our baked goods instead of oil.
When you are craving a snack consider applesauce has a healthy alternative. It only has 50 calories in a serving!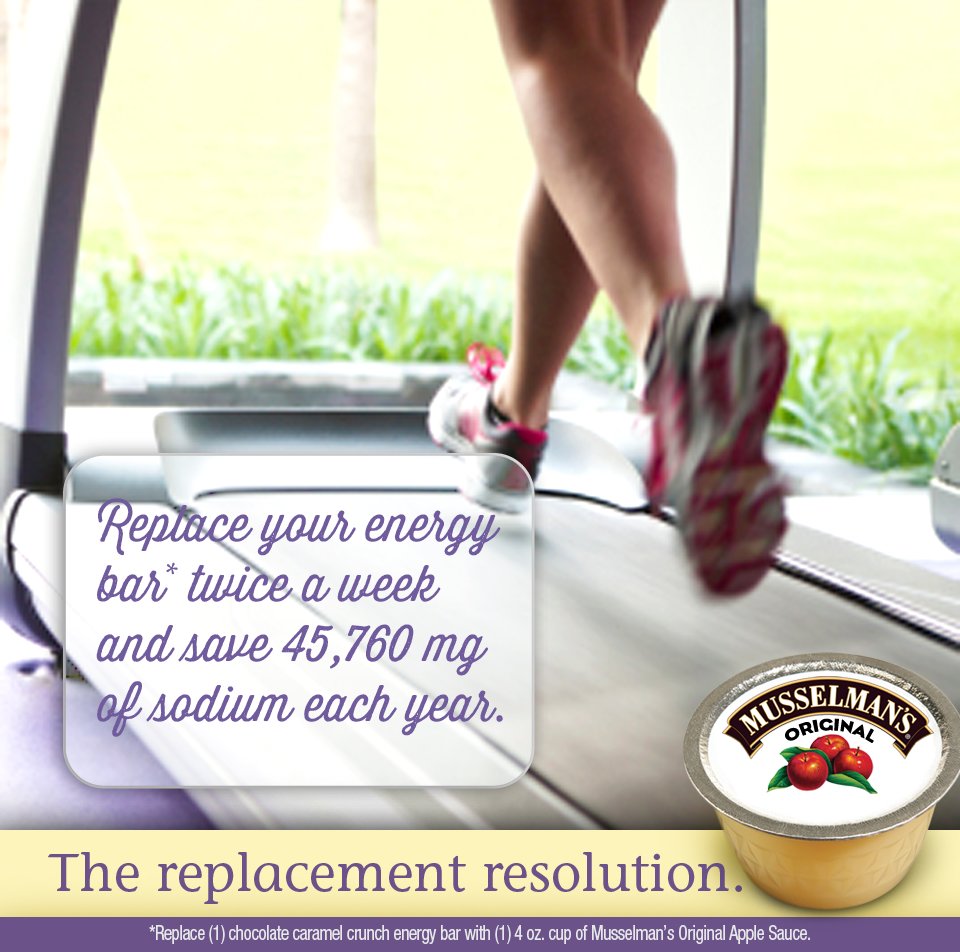 To help you get on the right track I've got a fun giveaway pack for you today. One reader will win an applesauce snack pack plus a yoga ball. I love my yoga ball. There are so many different exercises you can do with it, and it deflates into something that could fit into your purse or be stored under your bed when you aren't using it.
Every day I try to incorporate more exercises with yoga ball into my routine. That's me doing an ab isolation leg lift with my Yoga ball yesterday.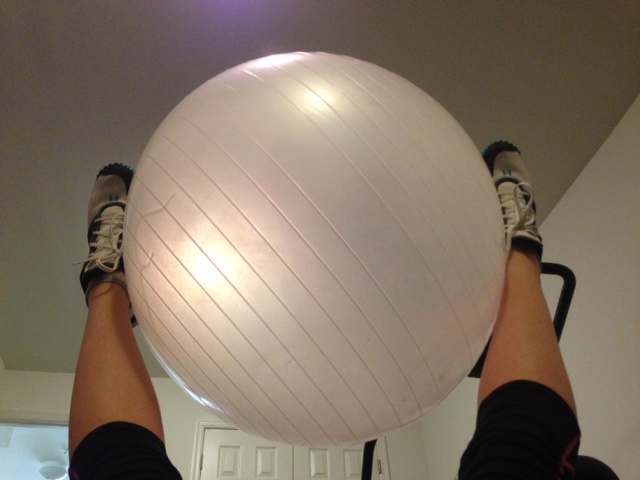 To enter to win the giveaway please share what your replacement resolution is this month. Giveaway ends March 8, 2013. 
More Fit For Good