If your child is not use to sitting through a sermon in church, these "listening pages" are a great resource. Many churches do not offer children's classes on Christmas Eve or Christmas Day services so if you need something to help your child sit still in church you'll want to download and print.
Amy from Raising Arrows has a "Reader Version" on her site.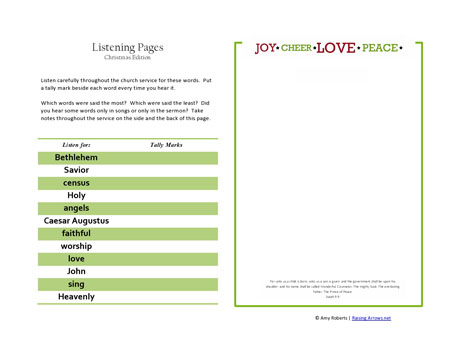 And Mama's Learning Corner has printables for non readers.