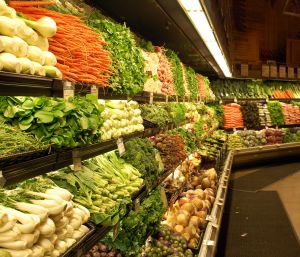 Shopping at your military commissary can mean big savings for your family. When you combine coupons with sales there are great deals.
Remember when shopping at the commissary look for the coupons on the tear pad. Sometimes these unexpected coupons can bring you the greatest savings, especially during the holidays.
If you want to make the most of your Commissary trip read my Commissary Shopping Tips article. Make sure you also read the commissary coupon policy, know it before you go so you can make the most of your shopping trip!
Coupon Abbreviations

SS = Smart Source Insert
AY = All You Magazine
P&G = Proctor & Gamble Insert
RP = Redplum Insert
GM = General Mills Insert
GMCB = General Mills Coupon Booklet
This week look for a General Mills coupon booklet at the front of your commissary. It has over $20 in coupons inside.
Military Commissary Coupon Match-Ups
September 22- October 5
Betty Crock Fruit Snacks $1.69
Printable Coupon $0.50/2
Final Price $1.44
CapriSun Juice Packs $1.69
Chex Mix $1.25
GMCB $1/2
Final Price $0.75
Cooper Parm Cheese $1.99
$0.30/2 (Tearpad)
Final Price $1.84
Fiber One Cereal $2.29
GMCB $1/2
Final Price $1.79
Gortons Grilled Fillets $1.99
Printable Coupon $1/2
Final Price $1.49
Honey Nut Cheerios
GMBC $1/2
Final Price $1.79
Kellogg's Corn Pops $1.99
(SS 8/28) $1/3
Final Price $1.66
Old El Paso Salsa $0.99
GMCB $1/3
Final Price $0.66
Old El Paso Refried Beans $0.79
GMCB $1/3
Final Price $0.46
Old El Paso Taco Seasoning $0.64
GMCB $1/3
Final Price $0.31
Old El Paso Taco Shells $0.99
GMCB $1/3
Final Price $0.66
Ore Ida Fries $1.99
(SS 8/21) $1/3
Final Price $1.66
Pillsbury Grands $1.69
GMCB $1/2
Final Price $1.19