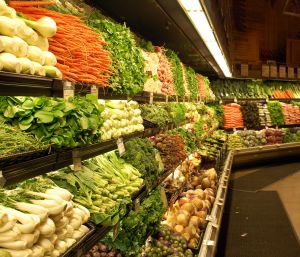 Shopping at your military commissary can mean big savings for your family. When you combine coupons with sales there are great deals. Remember when shopping at the commissary look for the coupons on the tear pad. Sometimes these unexpected coupons can bring you the greatest savings, especially during the holidays. Look for extra Labor Day specials while you shop.
If you want to make the most of your Commissary trip read my Commissary Shopping Tips article. Make sure you also read the commissary coupon policy, know it before you go so you can make the most of your shopping trip!
Don't forget to print out your Coupons.com coupons! They reset on September 1.
Coupon Abbreviations
SS = Smart Source Insert
AY = All You Magazine
P&G = Proctor & Gamble Insert
RP = Redplum Insert
GM = General Mills Insert
Military Commissary Coupon Match-Ups
August 25- September 7
Breyers Ice Cream $2.49
Cinnamon Toast Crunch $1.99
$0.50/1 Printable Coupon
Final Price $1.49
Cool Whip $1.50
Fancy Feast Appetizers Cat Food $0.80
$1/4 (6/24 SS)
Final Price $0.55 each
Fig Newtons (whole grain) $2.59
$0.75/2 (8/7 SS)
Final Price $2.22
Huggies Wipes $4.99
$0.75/1 (8/14 SS)
Final Price $4.24
Kikkoman Soy Sauce $1.98
$0.55/1 Printable Coupon
Final Price $1.43
Kraft Dressing $1.60
$1/2 (8/28 SS)
Final Price $1.10
Kraft BBQ Sauce $0.88
Kraft Singles $2.00
Kraft Mayo $2.69
Macaroni Grill Basil Parm Chicken $4.99
$1/1 Printable Coupon
Final Price $3.99
Northland Juice $2.00
$1/2 printable coupon
Final Price $1.50
Odwalla Bar $0.76
$0.35/1 (AY June)
Final Price $0.41
Ortega Taco Sauce $1.19
$1/2 Printable Coupon
Final Price $0.69
Oscar Mayer Beef Hot Dogs $2.00
$1/1 Printable Coupon
Final Price $1
Pepperidge Farm Goldfish $1.39
Pillsbury Cake Mix $0.89
Ritz Crackers $2.00
$0.75/2 (8/7 SS)
Final Price $1.63
Spaghettio's $0.55
$0.50/5 Printable Coupon
Final Price $0.45
Tide Detergent $11.99 (64 loads)
$0.50/1 (8/28 P&G)
Final Price $11.74
Yoplait $0.50
$.40/6 Printable Coupon
Final Price $0.43 each
Yoplait Greek Yogurt $0.70
$0.50/2 Printable Coupon
Final Price $0.45