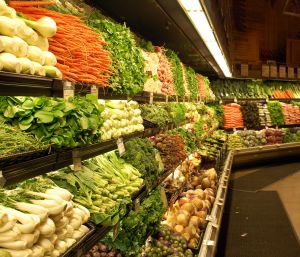 Did you know that commissary shoppers save an average of 30% when using their commissary benefits? Shopping the commissary deals can help stretch the grocery budget. Next month I'll be starting a series on commissary shopping and how it is helped keep our grocery budget under $700 a month for a family of nine.
Have you clicked over to the Sunday Coupon Preview yet? Find out what coupons are coming in your Sunday paper, before it lands in your driveway, with the Sunday coupon preview. Or find out if it is worth it to buy this week's paper by seeing the coupons early every week!
Good news, I just found out you can print Smart Source coupons online! Visit the Smart Source site to see what great coupons are available this week!
Military Commissary Sales
January 20 thru February 9, 2011
Campbell's Chunky Soup $1.19
Smart Source $1/4 (1/23)
Final Price $0.94 each
Fiber One Granola Bars $1.75
Printable 1/$0.50
Final $1.25
Jello  $0.50
Printable Coupon $0.55/3
Final Price $0.95 for 3 Boxes

Land o' Lakes Quarters $0.99
Printable Coupon $0.35/1
Final Price $0.64
Kraft Cheese Chunk and Shredded $2.50 pound!
Stock up because cheese goes on sale every 6 weeks or so!
Nabisco Ritz Crackers $1.89
Oscar Mayer Lunch Meat $1.75
Smart Source $1/1 (1/23)
Final Price $0.75

Red Baron Pizza $2.50
Smart Source $1/1 (1/23)
Final Price $1.50
Ronzoni Smart Taste Elbows $0.99
Smart Source $1/2
Final Price $0.49

Vlasic Peppers $1.19
**HOT** Printable Coupon $0.55/1
Final Price $0.64
Wanchai Ferry Frozen Meals $2.75
Printable Coupon $1.50/1
Final Price $1.25